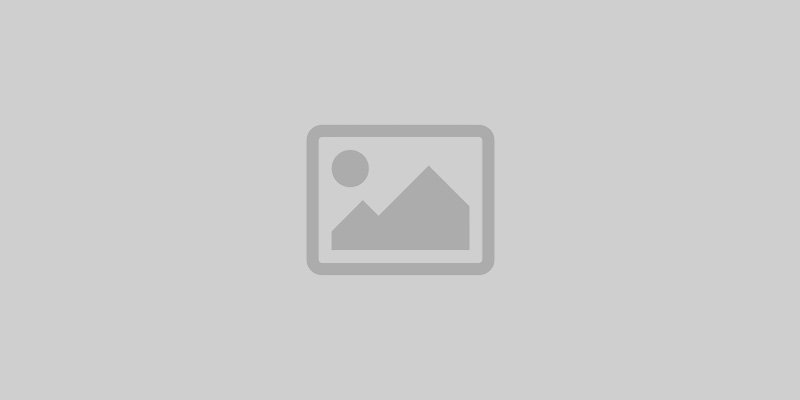 Class Teacher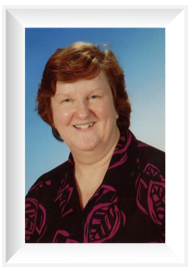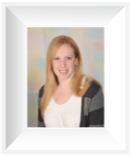 Mrs Abley and Mrs Baker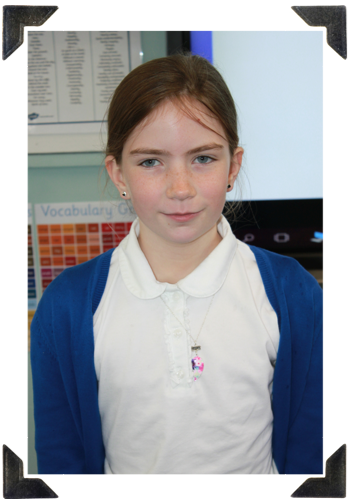 Congratulations to our Clasd Captain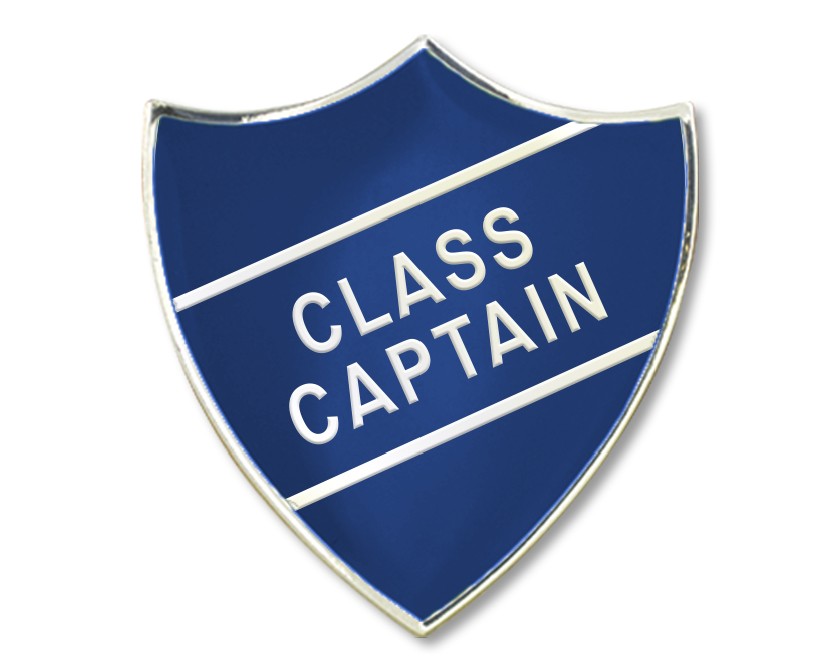 Frankie
Autumn Term 1
Week 1
Welcome back Kingfishers.

We have had a good week with a fun introduction to our Topic of Aztecs and some inspirational maths. Everyone is settling back into the rhythm of school.

Well done to those people who have begun their reading record – keep it up.

Kingfishers are reading Mr Stink as the text for English and for Shared Reading. The children are writing their own sentences with adverbial starters and relative clauses and including them in a short description of the character Chloe and in a setting description.

In shared reading we are answering questions about that text and have completed our first Big Quiz.

In Maths this week we have been investigating graphs and patterns with numbers and talking about how we can all do high level maths and that it doesn't matter if we make a mistake because that helps us to move on.
Everyone can learn maths to high levels!
Believe in yourself, it changes what you can do!
Maths is about creativity and making sense!
Mistakes and challenge are the best times for your brain!
Visualize and make connections to strengthen your brain!
Depth is more important than speed.
Week 2
In English this week Kingfishers have started to unpick the text Mr Stink. Everyone worked really hard to find the tools used by the writer in the text and then annotated around the text to identify them and say what effect they created.
In Shared Reading we have read another two chapters of the story and answered more PEE questions about it. We discussed the text and decided what we liked about it and what we disliked. Then we thought about any links we could make with other stories we've read.
In Maths we have continued to work through some investigations about place value, drawing and showing 4 and 5 digit numbers in many ways.
Topic has been fun – working with a partner or in a small group to write a script for a weather broadcast and then performing it.
Well done to those children who have been reading regularly, learning their spellings and practising their times tables.
Week 3
This week has flown by. In English we completed our box plan changes then began to write some super character descriptions
modelled on the Bird Lady from Mary Poppins. We chose suitable names and set about thinking what she would look like and
where she might live. We wrote three paragraphs and included relative clauses, fronted adverbials and parenthesis. It's looking good,
In Maths this week we continued with place value of numbers with more than 5 digits- ordering them and comparing them.
In Topic we discussed what we know about historical eras and made a human timeline. Then we drew a timeline in our books.
We also had a session with Dr Collins and learnt about Semaphore. We worked out messages from Dr Collins then we tried out
sending silent messages of our own. It was great fun.
Mrs Baker & Mrs Abley
Reader of the week- Caitlyn
Big Quiz Winners- Diamonds
Week 5

Kingfishers have been in two places at once this week. Some of the children stayed at school and completed lots of maths, english and art activities on the way to performing in a Talent Show. They worked out costings for merchandise to sell, staff to pay and a venue to hire. Then they made posters to advertise the merchandise.

Letters were written to invite VIPs to the show- in a very persuasive style. After the great performance evaluations were written about the children's own act and also about another act seen on Thursday.

Costumes were prepared – taking the form of tshirts to decorate with fabric pens and sashes to make and decorate with logos.

We managed to cram lots of work into the week and also used that work to prepare our celebration assembly for next week so we can tell upper school what a week it's been. It was great fun working in the teams we chose.

Well done to our…

Reader of Week – Gracie

Big Quiz winners – Poppy Topaz
Week 6
Hola
In English this week we drafted and edited our own writing. Then on Friday we published it. We have tried to include character description and setting description too, with relative clauses and fronted adverbials.
In Maths we have been showing all we can do with addition. We used a rounding up method to estimate our answer or to check the answer. Big Maths has been fun and fast paced – tables, doubling, halving, rounding ….
In shared reading we had a debate 'Should Chloe let Mr Stink live in the garden shed?' It was planned by everyone and debated by 5 representatives from each side. It ended in a win for the argument, but was a close run thing. Everyone is trying hard to remember to read for 10 minutes at home each night and don't forget if you would like to you can read at school for 10 mins at the end of the day.
In Topic we've been researching Aztec jobs- Merchants, Priests, Slaves and Warriors. Next week we will hot seat each group so that the rest of the class will find out about the other 3 jobs they didn't research themselves.
Adios:)
Week 7
Although everyone is tired at the end of the half term we have begun our Explanation writing with enthusiasm.This week we discussed active and passive voice and conjunctions- using them in short burst writes about the Aztecs.
In Maths we have been showing all we can do with subtraction. We used an inverse operation to check our answers, and we checked some subtraction calculations to find out where mistakes had been made. Big Maths has continued with tables, doubling, halving, adding to 1000 mentally and ordering and partitioning numbers. Our tables competition is very popular and nearly always has a different winner.
In shared reading we answered some PEE questions about Mr Stink having read chapter 9. The Big Quiz went well with many children improving their scores.
In Topic we've been hotseating the Merchants, Priests, Slaves and Warriors and recording the information we have learned from the answers to our questions. The merchants group had found out lots of interesting information for the rest of us.
On Friday afternoon we made sun rays and painted people on the fence as our contribution to the decorations for Light Up The Sky, with many parents to help. We produced quite a good number of rays and they'll look great when in place.
Class Captain Andrew
Big Quiz winners Emeralds
Autumn Term 2
Week 1
Hola,
This week we have been doing 'Inspirational Maths' and it has been fun finding patterns and identifying rules to continue a pattern. We also played a game using the numbers 1,2,3,4,5 and 6.
In English we wrote many sentences including in them three types of conjunctions- co-ordinating, subordinating and causal. We also found the differences between formal and informal writing. Then we made a box plan showing a summary of each paragraph and finding key language to use in an explanation text.
Our Aztec Topic continues for another half term. This week included art- we produced a piece of weaving and either a design for Aztec jewellery or a repeating Aztec pattern. It was very enjoyable but took longer to complete than we had imagined!
Great results for most people in spelling this week. Well had lots of high scores.
Big Quiz winners – Poppy Topaz
Reader of the Week – Harris H
Class Captain – Keairra
Adios, C:)
Week 2
Kingfishers have finished the changes to the text in English – including expert statements and conjunctions. It has gone well.
In Maths we have been looking at decimals and fractions, putting them in order and on to number lines and answering investigations.
In Topic the children have designed a mask for the god/ goddess that they drew earlier in the week. Then they made their masks out of clay and will decorate them next week.
In shared reading Kingfishers answered a Big Quiz about a Dragonfly text which they had to read first as it was a new text to them.
Well done to our Class Captain – HARRIS!
Week 3
This week we finished the clay masks and wrote our evaluations. Everyone has been very creative and they look great.
In English we drafted an explanation text independently and edited it then improved it. We published it and presented it on an Aztec picture.
It looks really good. In Shared Reading we read several explanation texts and answered questions about them, looked at the vocabulary
and ended the week with the Big Quiz. There was another text to read and everyone tried hard to give full answers to the questions.
In Maths we have continued to order and compare decimal numbers and fractions. We are moving on to adding fractions next week.
Class Captain – Tahlia
Week 4
We have been really pleased with the writing this week using The Piano as a focus and the emotion sadness.
Everyone made a great effort and thought hard about how to 'show not tell' the emotion.
It's been a good week in Maths too, with some super work done on fractions. The children have shown addition and subtraction calculations using the Numicon equipment and then written them in their books. Some people have really whizzed through it doing a great job.
Keep up the good work reading at home, only one person had to read at school by Friday. Lets try for 100% next week.
In Topic this week the children have continued with the Dragon's Den team work and decided on flavours and fillings and type of chocolate. Then they found out the cost of making a chocolate then a box of 6 and decided on a price and worked out their possible profit. Two or three groups are really working well as teams and helping each other and listening to everyone's ideas and collectively making decisions.Those are the teams who do well.
The Rail Safety talk was very interesting and we all learned things we didn't know before, and saw film clips of some really silly behaviour which put people in danger. We will ALL be VERY CAREFUL in stations and on level crossings. The children were praised by the speakers for enthusiastically joining in with correct answers and being polite and sensible. Well done everyone:)
Well done to our Class Captain – LUCAS!
Week 5
Well done to our Class Captain – MEEKA
In English we have been comparing three texts – The Piano, Room 13 and The Wizard of Oz.. We have found similarities eg they use dreams and flashbacks in the stories and differences e.g. they show different emotions- sadness, fear. We have identified the tools used by the author and written about the effect created by those tools.
In Maths we have been exploring decimals. Everyone did an amazing job of adding decimal numbers and today we subtracted decimal numbers. This also went well.
This week in Topic we have been preparing for making our chocolate to do with our Angry Aztecs Topic. We have planned a net of the box to hold our chocolates and decorated it in the way agreed by the team.
Everyone is very excited for December the 12th when the professional chocolatiers come in!
Reader of the week Sophie D
No Big Quiz this week
Week 6
We have been adding our changes to the text this week and we have read some lovely descriptive paragraphs
containing show not tell emotions and modal verbs.
In maths we have shown all the ways we have practised to multiply ending with coin multiplication.
During Topic we have created a snappy slogan for our chocolate- and we are looking forward to chocolate day next week-
that will be fun:)
We have started to decorate our classroom and the tree is up and decorated and we have started to make things to hang up
ready for the classroom competition in the last week.
Well done to our Class Captain SAMUEL
Week 7
The chocolate day went well and the children enjoyed making their chocolates and learning about the process of making chocolate.
Everyone has been working hard to show what they can do in English and Maths. They have all begun to write their own stories inspired by The Piano- including lots of emotion using show not tell and modal verbs.
The children have also been making Christmas decorations and giving the classroom a Christmassy feel – ready for a classroom competition judged by the school council. Some children made a game for children at the Christmas Fayre and some children enjoyed running it.
Reader of the week Muhammed.
Big Quiz winners Poppy Topaz.
Spring Term 1
Week 1
Welcome back Kingfishers.
In English we are looking at Warning stories. We have looked at three texts and found similarities and differences between them. Then we identified the writers tools and the effect created for the reader.
In Shared reading we looked at the life of Shakespeare and completed the Big Quiz today.
In Maths we have had an investigation week including looking at factors and finding patterns.
Our new Topic has started and we have begun finding out about the Tudors. It will be a fun Topic.
Well done to our Class Captain Clayton!
Week 2
Well done Senith a new pen writer. Reader of the week is Meeka M.
Class Captain was Haylee E.
This week we have continued in English with short burst writes. We have worked hard to add show not tell emotion and to include similes in our work.
We have enjoyed some drama to inspire us.
In Maths we have continued to look at prime numbers, factors and prime factor trees, multiples and cube numbers- which we made first with multilink.
We found patterns and have tried to identify rules to help us. It was fun to do the assessment to show how much we'd learned.
In Topic we were visited by a Tudor peasant who told us about his upbringing and his views of the King. Then we made our Rose badges, they were carefully made and look great. Next we'll make some weapons and flags.
Week 3
Our writing in English this week has included lots of figurative writing- similes, metaphors and personification.
Lots of children have used powerful verbs and adjectives.
In Shared Reading we have continued to look at Shakespeare's Romeo and Juliet. We have discussed the language used and why he chose such phrases.
In Maths we have been looking at the bar model - first with simple calculations to check we understood the
bar model then using it to answer more difficult word problems or to write our own word problems.
In Topic we have sketched Tudor weapons and researched The Battle of Bosworth.
Reader of the week Keairra
Class Captain Harry
Week 4
Class captain- Kyla Reader of the week - Sarah
ENGLISH- In English we have been writing our own warning stories. We had to come up with some of our own ideas for our box-up plans and then to write our own story, which we have just begun to publish.
In GaPS we have been looking at similes, personification and metaphors and the difference between them!
SHARED READING- In shared reading, we have been looking at Shakespeare's plays and the features of play scripts. We have been acting out scenes of Romeo and Juliet. We also identified the personality and characteristics of Romeo from the evidence in the text.
MATHS- In maths we have been looking at the formal written method for multiplication. We have been multiplying 2, 3 and 4 digit numbers by a one digit number! We also tried multiplying decimal numbers by a one digit number. We have all really improved.
SCIENCE- For the past few weeks, we have been on a "slime mission" to look at the chemical reaction between PVA Glue and Boric acid. We have also been looking at reversible and irreversible changes and all about molecules and atoms! It's been great fun.
TOPIC- In our topic lessons we have been focusing on Tudors and the Battle of Bosworth. So inspired by this, we decided to make our own Tudor weapons such as daggers, swords and long bows. We took photos of us all using our weapons!
By Maisie and Tahlia.
Week 5
In English this week we have been writing our own published version of A tale of true love. A tale of true love is a story which is about a boy and a girl who want to marry and spend the rest of their lives together, but their families are at war.
During Shared Reading we have been learning about a Shakespeare play called Romeo and Juliet, and have been acting it out in small groups and looking at the themes of love and hate.
In Maths we have been learning how to times a two digit number by another two digit number and also a three digit number by a two digit number using the column method.
In our Topic work we have been looking at the Terrible Tudors. We have found out that there was a civil war between the house of York and the house of Lancaster. Henry Tudor was the leader of Lancaster and Richard the 3rd was the leader of York. We also pretended that we were soldiers from the war and wrote a letter, to a loved one, telling about what the war was like. The Battle of Bosworth, which took place in 1485 on August the 22nd, was where we wrote our letters from, telling how the Battle ended with the death of Richard and the crowning of Henry.
By Gracie and Caitlyn
Spring Term 2

Week 1
In English we have been learning about discussion texts and found that the ones we looked at are divided into four paragraphs. Today we annotated the text, identifying tools. We also completed a mapping grid where we looked at the for and against reasons for keeping animals in zoos. Written by Isaiah
In Shared reading we continued to look at discussion texts. We answered questions and looked at the structure independently. We thought about the audience for the text and the purpose for writing it and identified language features and tools working in small groups.
In Maths we have worked hard to improve our multiplication skills and multiplied up to four digits by two digits. Today we looked at decimal numbers too.
In Topic we planned out our family trees and began to look at Henry VIII's family tree with his six wives.
Class Captain- Gracie Pearce
Reader of the week- Harris Haque
Week 2
Our week was centred around our visit to The Mary Rose Museum. We prepared for it by working on what we already knew and then could research about the Mary Rose. The staff were very welcoming and it was a great day to go because we were just about the only people there and had had the Museum to ourselves. Our guide was very knowledgeable and told us much information about the ship, the times and the artifacts found. It was a really good day. We learned such a lot, they even let us eat in the classroom as no-one else was sharing it that day and it was too cold to walk down to the school area for packed lunches.
In Maths we have been practising division- making sure first that we understand what it means, and will continue with that next week.
In English we have been writing short bursts of discussion texts and in that and Shared Reading we have been looking at the texts and identifying the features, then looking at the organisation of the information. We have answered questions about the texts and discussed them. Everyone is becoming quite an expert on discussion texts!
Week 5
Shared Reading – This week in Shared Reading we have been looking at debates. We got into small groups and performed a debate.
English- This week in English we have been writing our own discussion text. We got to choose what we wanted to write about as long as it was something related to school.
Maths- This week in Maths we have been leaning about equivalent fractions and how times tables link. Also in Big Maths we have been practising our Eight times table.
Topic-This week in Topic we have been learning about Tudor crimes and punishments. We have been writing up a discussion text about whether King Henry VIII was a man or a monster!
Assembly – This week we have been planning our class assembly about the Tudors. We are going to take everyone back in time with our time machine. We are going to act out what it was like for the Tudors and what we had been doing in our lessons.
Written By Gracie, Sophie and Haylee.
Week 6
Shared Reading- This week we have been looking at a new text called Krakus and the dragon. We have been acting out small parts of the text in groups and thinking about the speech in it too.
English- In English this week we have been looking at direct speech. We learnt the rules and how to use inverted commas (Speech marks). We have also been learning how to infer emotions after reading the reporting clauses.
Maths- This week in Maths we have been looking at equivalent fractions. We used tracing paper and shaded in the equivalent fractions.
Topic- In Topic we have been looking at Henry VIII wives. We got to choose one of the six wives and draw one because we were trying to be Hans Holbein who was Henry VIIIs professional artist.
Tests-This week we have been doing some tests. We have been doing arithmatics, maths reasoning, reading, spag and spellings.
By- Keira and Gracie