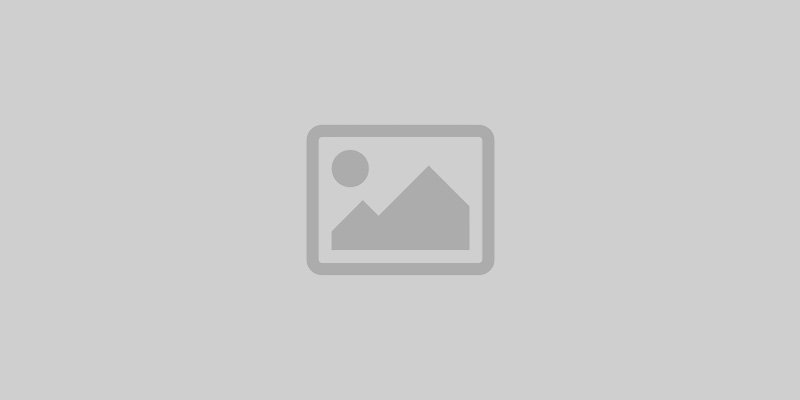 Class Teacher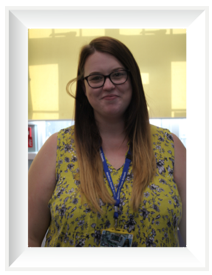 Miss McCracken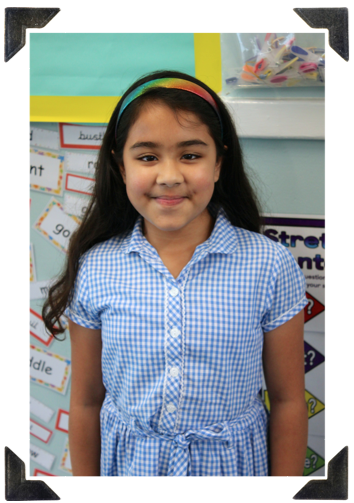 Congratulations to our Star of the Week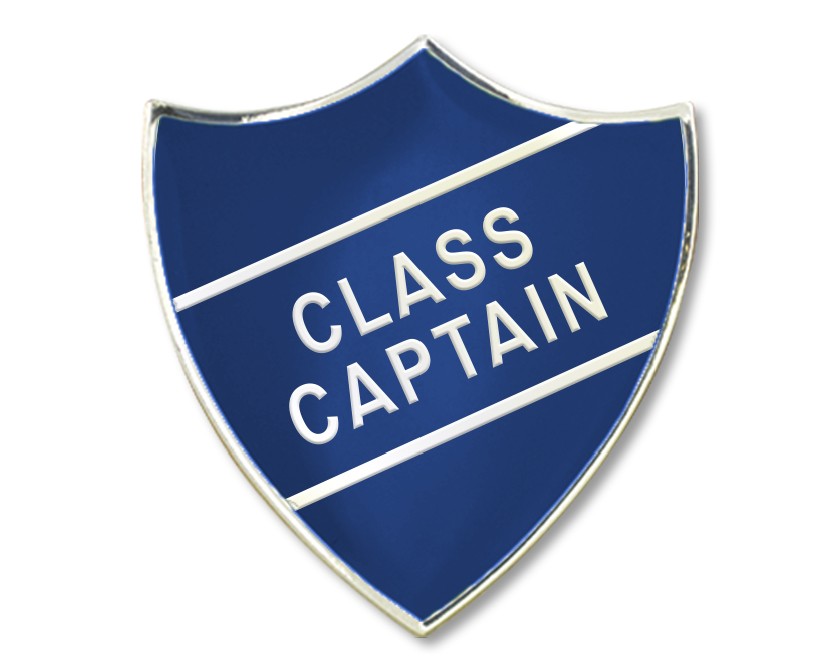 Lily
We have PE on Tuesday
Autumn Term (1)
Week 1
Class Captain: Izzy M
We have really hit the ground running our first week back! Peacocks have been getting inspired in maths, by looking at problem solving and group investigations. We have had lots of fun getting stuck into the different challenges and there has been lots of children showing that important school value 'resilience'. We have also been busy practicing our times tables up to 12×12 as we are expected to become experts in year 5.
We have also been reading Mr Stink in Shared Reading and English and have spent time asking questions about the text so far, to try and understand the characters. The children have also made their own predictions about what will happen throughout the rest of the story as we have only read two chapters so far!
We had an exciting visit from an Aztec priest this week! The children were taken into the hall to become part of a 'human sacrifice' to please the Aztec gods. They were all very excited to watch Mr Coe be gruesomely sacrificed, and then went on to write some brilliant and imaginative recounts.
Week 2
This week in Peacock Class we have been busy showing what we know about place value. We have been experimenting with different ways to represent a number, including drawing, creating new symbols and making the number physically. In English we have been reading Mr Stink and analysing the text as both a reader and a writer, searching through the text for different language tools such as relative clauses, brackets and alliteration. We have set the children challenge of making sure they are reading every day at least once and I am looking forward to looking through their reading records to see what books they have been sinking their teeth into.
Class Captain: Alex M
Big Quiz Winners: Slytherin
Week 3
We have been busy this week in Peacock class, getting to grips with ordering and comparing numbers. We have been arranging 6 digit numbers onto number lines and discovering the easiest way to find the mid-point of a number line. The students have really impressed me with their confidence and knowledge of 6 digit numbers and have been producing very articulate explanations for what they have done.
In English, the class have been working hard on their class character and setting descriptions, having decided to write about Fagin from Oliver Twist! They have watched a clip of the origional 1968 film and used lots of drama to generate powerful adjectives and noun phrases to use in their writing. What they have come up with so far has been really impressive!
We are now 3 weeks in and really getting into the swing of year 5!
Class Captain: Liam J
Big Quiz Winners: Ravenclaw
Reader of the Week: Millie C
Week 4
Class Captain Terry
Reader of the Week: Lucy
This week in Peacocks we have been learning all about the 'Legend of the Prickly Pear Cactus' in Topic. It is a story that tells us about how the Aztecs believed their ancestors found their home of Tenochtitlan (Mexico City). We discussed as a class what we could learn about the Aztecs from this legend and the children gained lots of new knowledge about how the tribes lived, worked and worshiped. The class then chose to retell the story using either performance, a comic strip or a leaflet.
| | |
| --- | --- |
| | |
| We also spent some time with Dr Collins this week, learning how to signal to each other using flags. The children had to decipher messages that I was sending them with my flags and then, once they had had a few practices, we moved onto boys vs girls! The girls were definitely better at deciphering the flag messages but the boys excelled at their flag movements! | |
Week 5
We have had an extremely busy time in year 5 this week! Some of the class were off working hard at Beaulieu farm, while the rest of the pupils were showing off their skills in 'Year 5's got Talent'! Those pupils that stayed at school started off the week by getting themselves into groups and deciding on what talent to show off to the rest of the year group. Once they had decided on their act they then spent the rest of Monday pricing up venues, thinking about merchandise and pricing up the profit that they could make on their world tours. By the end of the days they were all talking about profit margins like CEO's! Throughout the course of the week they also had to publicise their performance and the talent show as a whole, as well as make props and design and create merchandise. At the end of the week the winners of the semi finals got together in the hall to perform to their teachers and peers and 'The Unicorn Dabbers' won by a landslide.
In Beaulieu, the pupils got the chance to complete different farm tasks, as well as learning skills such as orienteering, archery, butter churning and all important leadership skills. Both the students and teachers thoroughly enjoyed themselves!
Class captain: Millie
HBUK:
Earlier this year, the whole school had the chance to learn CPR with the help of HeartBeatz UK. We all learnt a variety of songs that all ran to 100-120bpm (the recommended speed for resuscitation) and sang them all together while practicing our CPR skills on a dummy. We were recently asked to help HeartBeatz U.K to launch their programme at QA hospital, by going along with 4 other schools to perform three of their songs to the public. When we arrived at QA hospital we were greeted by the HeartBeatz staff, Defib Dee and Resus Russ and Nelson, the Portsmouth Football Club mascot. We were introduced to the general public and then posed for some photos before getting to have a look around an ambulance and a fire engine. After the children had perform their songs and received a very loud round of applause, they were then given the opportunity to test their speed and accuracy by changing the wheels of a race car and hitting the coloured lights on the Batak machine. They also had a quick refresher of their CPR skills as well as learning how to use a defibrillator. Overall it was a fantastic opportunity for the pupils to show off their skills and talent and to represent the school.
Week 6
Class Captain: Dylan
Reader of the week: Louise
Big Quiz winners: Ravenclaw
This week in Peacocks class we have been working to finish our setting and character descriptions. We have all written about a character we have created and shown our knowledge of writing tools such as relative clauses, adverbial starters and brackets for parenthesis.
In maths we have been refreshing our memory , as to different mental and formal strategies for addition. We have looked at quick doubling, partitioning, rounding and adjusting, number bonds and column method. The class have been applying these methods to larger numbers, proving they are competent adding 6 and 7 digit numbers.
We have also learnt all about the hierarchy of Aztec tribes and the different job roles within them. The pupils are all experts so ask them all about it!
Autumn Term (2)
Week 1
We have really hit the ground running this week, starting with our exciting hook for our second half of the Aztec Topic. We were put into chocolate making teams and challenged by sir Allan Sugar to create an amazing new chocolate bar over the course of the next half term! We started by conducting some market research on what types of chocolate and chocolate fillings people love the most!
Class Captain: Grace B
Week 2
This week in English we have been publishing our independent explanation texts. We have published in our neatest handwriting and were allowed to use handwriting pen, we included pictures and once they were all complete we photocopied them so we could make a class book that we can keep in the book corner.
In maths we have been looking at converting between mixed numbers and improper fractions. We have been using lots of practical equipment to help us and have shown lots of resilience while learning!
Class Captain: Lilly-May
Week 3
In Shared Reading this week we have been working on our inference skills! We have been studying just the front cover of a book for the whole week and have completed lots of different activities. First we discussed as a class the way the picture and the writing on the front cover made us feel, as well as organising different describing words onto a bull's eye to show how relevant they were in describing the cover. Next we made a table to show all the facts we knew from the picture and all the opinions we could make about it. After that we wrote predictions in the form of short burst stories, predicting what had happened moments before and moments after the scene depicted on the cover. We were showing a lot of creativity when writing those predictions, Miss McCracken wanted to read some of our stories more than the actual book!
Class Captain – Brandon
Week 4
This week we started our new unit in English, looking at writing 'wishing stories' or 'flashback stories'. We watched the video clip 'The Piano' and discussed as a class the story that it was portraying. We discussed each of the old man's flashbacks and what emotions that he would have been feeling. In each of our English lessons this week we have been looking at what different emotions we can write into our stories and how we can use fronted adverbials to add that information in. We spent a lot of time working on our 'show, not tell' skills because we know that writing "With tears sailing down his pale face," is more effective than writing "sadly,".
Week 5
In maths this week, we have been looking at adding and subtracting decimal numbers. We have been refreshing our knowledge of the column method and looking at how we could use that when working with decimal numbers. We have had to use lots of our different skills such as partitioning and place value to help us with this task and we worked really hard and didn't give up, even when it got tricky.
Class Captain: Yusef K
Week 6
This week in English, Peacocks class have been recreating the Wizard Of Oz. First we planned our box up and through the week we wrote our class write, we had a lot of fun.
In maths we learned how to multiply two digit numbers to one digit numbers by using number lines, arrays, partitioning and using coin cards. Some of us found this tricky but we had resilience therefore we never gave up.
This week in topic we designed our chocolate boxes and created our own adverts for their chocolate. Everyone pondered about what their chocolate would look like, and how best to write a memorable tag line.
Class Captain: Evie
Reader of the Week: Brandon
Spring Term (1)
Week 1
This week in English we have been analysing three different texts 'Pandora's Box', 'The Tale of True Love' and 'The Canal'.
In maths this week we have been conducting investigations using our knowledge of multiples and factors. We have been working in small groups and pairs and combining our shared knowledge to compete in games and solve mysteries, like the mysterious alien numbers (ziffle).
We have also started out new topic 'Terrible Tudors' by thinking about what we already know, and researching the answers to some questions using the iPads.
Class Captain: Alex
Reader of the Week: George
Week 2
English:
In English this week we have been learning a story called the tale of true love and we have looked at a poem called love & hate. We then made our own versions of the love and hate poem by creating and explaining lots of similes. We have also done some drama and role playing this week to generate lots of ideas for short burst writing. Kim and Keeley laid down on the floor and pretended to be our main characters and the rest of the class voiced how they felt about them passing away. The children produced some beautifully written and emotive work.
Shared Reading:
We have started studying the 'Bard' himself, William Shakespeare. We started out by researching about his professional and private life and then moved onto looking at Romeo and Juliet. We learnt what the purpose of a prologue was and looked at unpicking the language within it. We the moved on to identify the key themes of the play.
Maths:
We have been continuing our learning about cubed numbers and prime factors this week, We have learnt that prime numbers are the building blocks of all other numbers and no matter how big the number, it will always break down to a prime number. We have been very confident with our squared numbers so we moved onto cubed numbers this week, starting with building cubed numbers with multi-link and the moving on to using some written methods to solve the larger multiplication.
Reader of the Week: Keeley C
Class Captain: Liam J
Week 3
Shared Reading:
In Shared Reading this week we have been learning about Shakespeare's play Romeo and Juliet and have been acting out the first few scenes. We have learnt the love of the two main characters is so strong, they would do anything for each other.
English:
In English this week we have been editing our class write called 'a tale of true love', which we have turned into 'a tale of two schools'. We have written a story about two school that have a bitter rivalry, two best friends who will try anything to keep their friendship.
Maths:
In Maths this week we have been learning how to break down word problems by drawing bar models and practicing how to sort questions into either whole unknown, size of part unknown and amount of parts unknown. This has been helping us to solve simple and hard questions.
Topic:
We have been kicking off our Tudor topic by learning all about the two houses involved in the War of the Roses. We have learnt about how Henry VII took the throne from Richard III (King of England and head of the house of York). We also know that Henry VII is head of the house of Lancaster (red rose) and was the start of the Tudor Dynasty. He originated from Wales.
Reader of the Week: Dylan
Class Captain: Holly
Week 4
English:
This week in English, we have been writing independently and publishing our Romeo and Juliet style warning stories. Miss McCracken is very excited to read all of our wonderful ideas.
Shared reading:
This week in Shared Reading we have been looking at the next few scenes of Romeo and Juliet and thinking about what we know about the character of Romeo using evidence from the play. We discussed how his actions and how he talks to people and what he talks about can give us an insight into his personality.
Maths:
Maths has been a real challenge this week as we have been learning how to use the formal written method of multiplying. We have also been really hitting it out of the park with our Big Maths starters, with the children now feeling confident in counting on in multiples of 0.7, 0.07 and 0.007, test them!
Class Captain: Issy
Reader of the Week: Charlie
Week 5
Class Captain: Oscar A
Reader of the week: Keeley C
Shared reading:
This week in shared reading, we have been writing a character profile about Tybalt Capulet. We also have been learning about Prince Escalus and his speech in Act 1, Scene 1 and how Shakespeare conveys anger through his use of language.
English:
We have been having some fun in English this week, by using lots of role play to help us rewrite 'A Tale of True Love' as a newspaper report. The children were able to independently write up a report that included brackets, relative clauses and reported and direct speech. We had a lot of fun staging a press conference in order to get some quotes from the witnesses!
Maths:
We have been working on using our column method of multiplication and the children have shown a lot of resilience as it has been very tricky! We have managed to get as far as multiplying a 3 digit number by a 2 digit number and we are excited to be moving onto decimals after half term.
Topic:
We finally had the opportunity to re-enact the Battle of Bosworth in the school playground and the class blew Miss McCracken away with their knowledge of what happened and the battle tactics. We also started to look at the Tudor family tree over two afternoons and we managed to trace the family all the way from Henry VII to James VI!
Spring Term 2

Week 4
Reading:
This week in shared reading we have been learning how to identifying structural and presentational features of a text and discussing how they impact on the theme, flow and purpose.
English
We have been writing our discussion texts this week and have been working as a class to write a balanced argument on 'Should children be allowed to go on holiday during term time?'
We held a class debate to come up with our for and against arguments and have thought hard about the structure of our writing, and including expert statements and higher level conjunctions to add detail.
Maths
This week we have been finishing our unit of division, with most children moving away from using place value and counters and just working with the bus stop method. We have worked incredibly hard on really getting to grips with what we are doing when we use the formal method and not just learning it procedurally. I have been really surprised with how quickly the children have picked up a really tricky method and been able to apply their learning to real life contexts!
Class Captain: George
Week 5
Shared reading:
This week in shared reading we have been looking at discussion texts and analysing them. We have also been looking at the purpose and the audience of a discussion text. The class had a debate about whether fast food is good for you or if it bad and we have also have been writing predictions about whether glitter is safe for children at school.
English:
This week in English we have been writing our independent discussion texts and have been working really hard to produce formally written, balanced arguments. Miss McCracken has been very impressed with the quality and quantity of the writing and is looking forward to reading through the children's work!
Maths:
In maths this week we have been getting our heads around equivalent fractions. We started off by investigating using strips of paper as our whole, and folding it into equal parts. We looked at finding links with our multiplication and division learning and how we could use a fraction wall ad numicon to help us identify equivalents.
Class Captain: Lilly T
Week 6
This week in shared reading we have been learning about the legend of Krakus and the Dragon and acting it out in groups of 6. We learnt that this legend originated in Poland. We have been looking at the use of speech in the legend, and whether we could make a prediction about what would happen next.
This week in English we have been learning about Bedd Gelert and we have produced a poster of the rules of direct speech. We have also been imagining we are punctuation surgeons and doing and changing incorrectly punctuated sentences to correctly punctuated sentences. At the end of the week we added speech into Bedd Gelert paragraph number 1 and 2.
We have also been completing assessments in arithmetic, reasoning, spelling, grammar, punctuation and reading. The children have worked really hard and there is clear progress from last terms assessments.