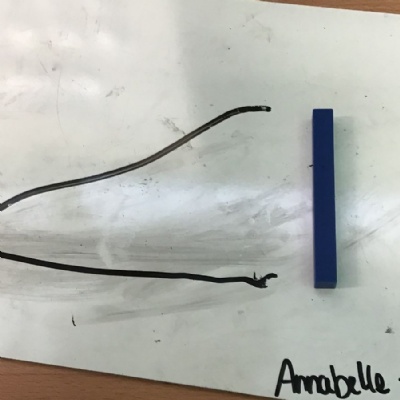 Year one have had another great week exploring the book Handa's Surprise. The children have practised balancing boxes on their heads, had a go at weaving and written sentences about Handa. They also learnt about how capital letters are used.
In maths Year one have been ordering and comparing numbers and objects. The children enjoyed comparing the size of their hands, leaves and rockets. They also learnt how to use the comparison symbol by ordering number rods. Year one liked using the weighing scales to compare the weight of different objects.
In shared reading the children thought about what it would be like to go into space and drew pictures of what they might see.
We made aliens out of different materials and discovered what happened when white is added to a colour - the colours swatches they made were good enough for b&q !