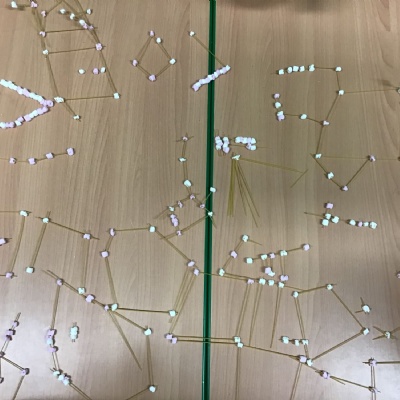 This week the children in Year One have begun to learn the songs and words for our Christmas shows. They have enjoyed getting into the spirit of Christmas and can't wait to start making props and costumes! We have also been decorating our classrooms with paper chains, trees, elves and snowmen - which means lots of glitter!
In English this week, the children have been learning how to write a letter - writing one to Father Christmas letting him know how good they have been! We also looked at winter scenes and made our own one using wax crayon and watercolour.
In Maths the children have been learning how to subtract numbers. We have explored what happens when an amount is taken away from a number and made our own number stories. We role played the song ' 10 little speckled frogs' and discussed what happens to the number of frogs each time. We had giant number lines on the playground which we used to jump to each number.
In Shared Reading we learnt about constellations and made our own binoculars which we used for stargazing. We then made our own constellation using marshmallows and spaghetti.