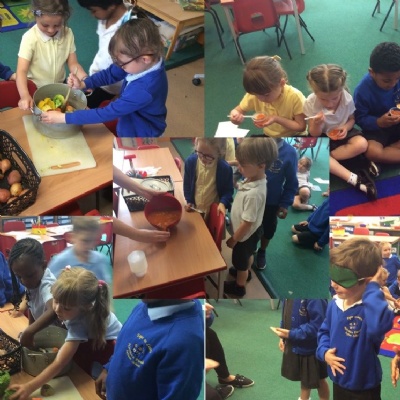 A busy week in Foxes,

In T4W we have been recapping time connectives and imperative verbs to write instructions for turnip soup! We loved following these instructions and making the turnip soup as a class! We especially enjoyed tasting it!!
In phonics we have been using the ea, ee and e-e digraphs in our reading and writing!
In maths we have been exploring money and using everyday language about it. The children loved coin matching to correct numicon amounts and playing shop keepers the correct coins!
We also enjoyed sensory day this week where we took part in lots of different activities using our five different senses!

Keep up the good work Foxes,
Miss Pannell