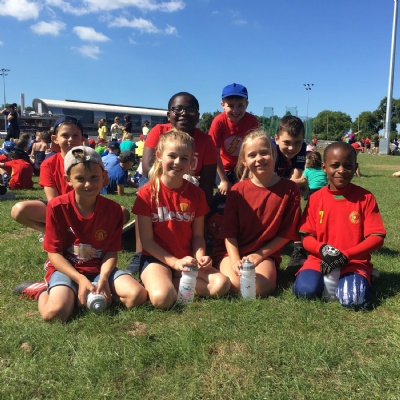 What a wonderful fun day we had!
The children got to enjoy all sorts of lovely activities including the long jump, wellie wanging and racing.
A big shout out to the winning team: HMS Endeavour! Whooooooo!
Here are our the scores and the runners-up:
Endeavour - 3811 points
Astute - 3743 points
Intrepid - 3673 points
Dauntless - 3610 points
A big thank you to all the staff and the child from Trafalgar School, who helped the children and kept the scores.
---
Check out some of the photos to see how much fun they had.