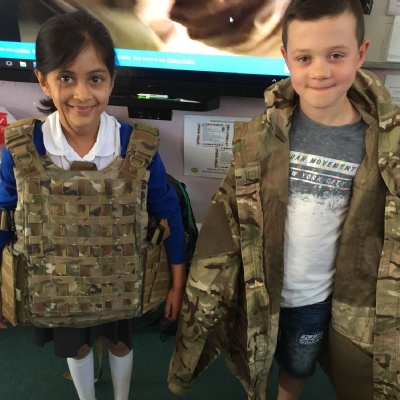 Northern Parade Schools held their very own Armed Forces Day on Wednesday 27th June.
Children dressed in non-school uniform and military-style clothing for £1 donation each, allowing us to raise £382.54, which is being donated to the Royal Navy and Royal Marines Charity.
We had lots of serving and ex-military personnel visit us to carry out talks and activities with our children.