Art & Design
A high quality art and design education should engage, inspire and challenge pupils, equipping them with the knowledge and skills to experiment, invent and create their own works of art, craft and design.
At Northern Parade our art and design curriculum aims to:
Produce creative work
Become proficient in drawing, painting, sculpture and other art, craft and design techniques
Evaluate and analyse creative works using correct terminology
Know about great artists, craft makers and designers
---
Music
Music is a universal language that embodies one of the highest forms of creativity.
A high quality music education should engage and inspire pupils to develop a love of music and their talent as musicians, and so increase their self-confidence, creativity and sense of achievement.
At Northern Parade we ensure that all pupils:
Perform, listen to, review and evaluate music.
Learn to sing and to use their voices, to create and compose music.
Understand and explore how music is created.
The Infant School are part of the Portsmouth Music Hub partnership and participate in various events and activities throughout the Academic Year. Visit the Music Hub website and facebook page for local music news and updates on local events.
---
We have our very own Steel Band!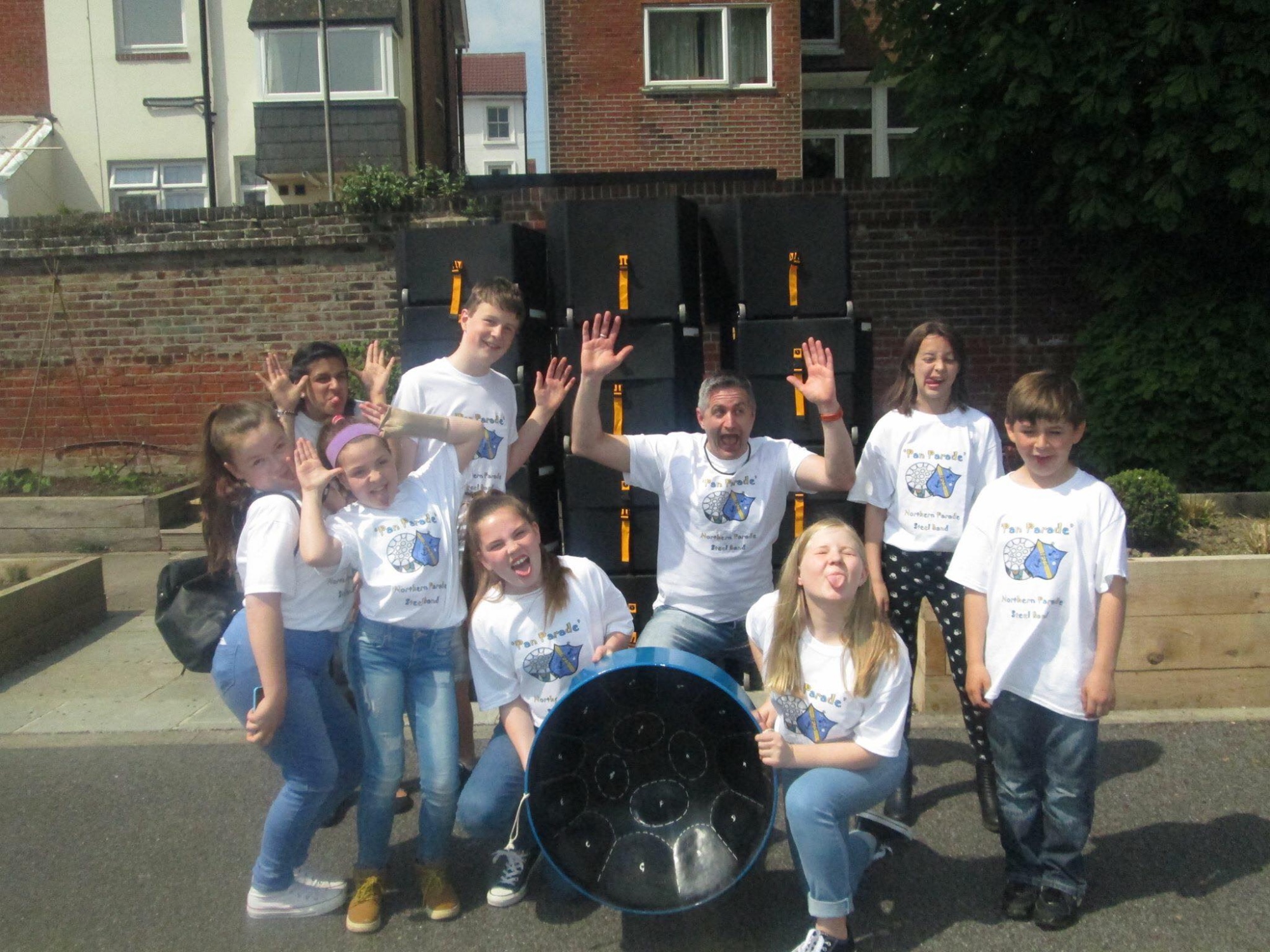 At Northern Parade we are lucky enough to have our own Steel Band! Click on Pan Parade in the side bar to find out more!
The band was established in 2015 and has grown from strength to strength.
Initially the band was formed for the Year 6 leavers of that year, however, since leaving they were given the opportunity to return to carry on with the steel pans. Together with Mr Mogridge, they formed Pan Parade, and now play public performances in and around the city.
Pan Parade still has many of the original Year 6 members and rehearse on Friday afternoons. The in-school band is made up of Year 5 and 6 pupils, they attend rehearsals on Thursday and Friday lunchtimes and learn different playing techniques as well as songs and how to play as a steel pan ensemble.
Follow them on Facebook to find out when their next performance is…
---
Check out the awards we have won!
At Northern Parade we have achieved the 'ARTS MARK GOLD' and 'SILVER SINGUP' awards, click the icons for further information.