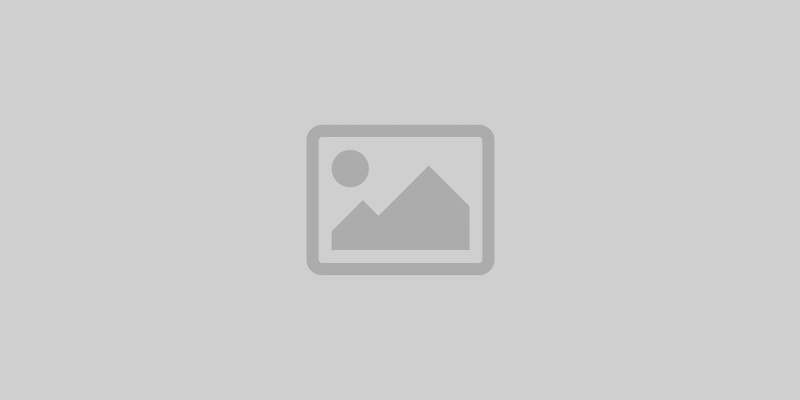 Class Teacher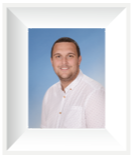 Mr M Light


Congratulations to our Class Captain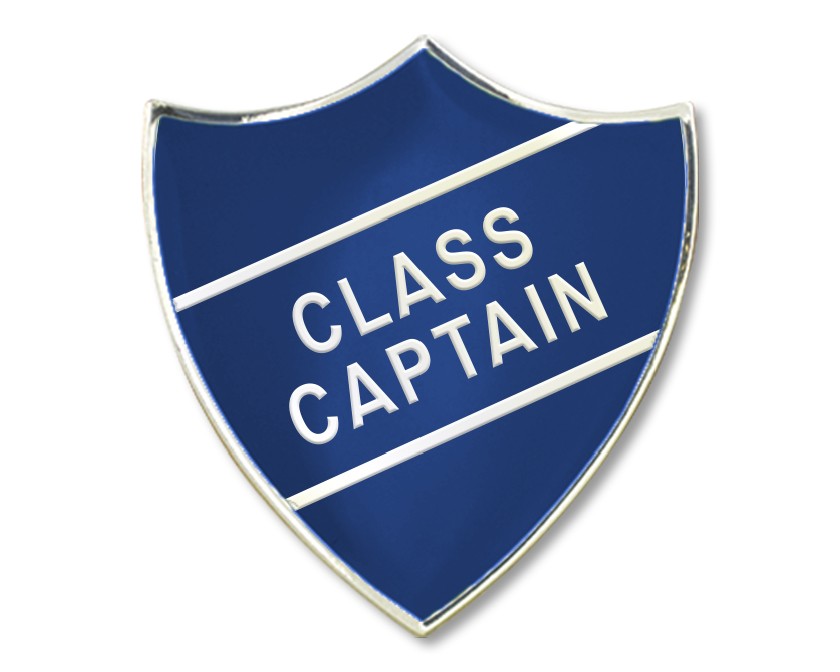 Kalea N
Autumn Term 1
Week 1
In our first full week back from the summer holidays we spent a week (and a bit) completing some inspirational maths. We have learnt that in maths if we make a mistake our brain grows and we learn a way that doesn't work. As a result we have become resilient and no longer get put off by mistakes.
In shared reading we have learnt all about Hercules and his 12 labours (2 of them anyway) and this led wonderfully into our topic lessons all about the Greek Gods. We even made some good old fashion top trump cards of the Greek Gods and even designed our own for homework.
In English we focused on Greek myths. We looked at King Midas and his golden touch (a little bit like the skittles advert man). We acted this out and discussed characters feelings before writing our own wishing story.
Week 2
On Monday 11th, Oresti was picked to be class captain for the week due to his hard work and excellent effort. Well done Oresti.
Mr Mogridge has begun teaching us our song for our the show. I am sure in the next few weeks we will be singing it at home all the time.
Exciting news on Friday. We had a surprise! We were given a ukulele lesson. Good News! It's not a 1 off lesson. We will be learning it every week for the entire school year. AMAZING!
We have been learning about morals in shared reading and have looked closely at "the boy who cried wolf". This links well with our Balaclava Boy story in English as George also learnt a life lesson and how it was wrong to take things that aren't yours as the feeling of guilt is horrible.
Week 3
This weeks Big Quiz Winners are Diamond Mind Cart
This week we have been getting excited about our forthcoming trip to the Stubbington Study Centre and many of us are looking forward to going on, The rest of us are excited to find out what we have planned back at school.
In maths we have been focusing on 4 digit numbers and how to arrange them in order, This has been challenging as it is the first time we have really worked with any number that is 1,000 or bigger,
In English we have been story mapping our Balaclava Boys story with lots of helpful pictures to help us remember and also actions to help us remember it. We even discussed the story in length. what do we like about it? what do we not like about? what questions would we ask the author? can we link it to any other stories we have read?
Also in English we have been increasing our vocabulary. We were looking to improve our options Then using speech in our writing and looked for different words we could use for said.
Hopefully, you saw our Marvellous Me's where we were practising our Spanish. We could answer the simple question of how are you? we had 3 responses. happy, sad, so so.
Week 4

Group 1 Monday-Wednesday had a fabulous time at Stubbington this week. We participated in lots of different activities that required the key words of Resilience and Teamwork. These activities allowed us to make friends with children from another school and build stronger relationships with our friends from Northern Parade! On our first night, we stayed up late to go in the hide and spot badgers and foxes! We also set up animal hotels and had two guests (field mice) in our hotels which we later studied and named (Daisy and Mickey).

Amongst all of the fantastic activities, we also had free time to demonstrate our independence. To find out more about our trip, please read our diaries that we wrote during our stay!
Week 6
This week's class captain is Kalea
This week we went to the "grass room" and toasted some marshmallow round a fire whilst listening to the story of Prometheus and how he stole fire from the gods to give to man kind. We also discovered his gruesome fate. The marshmallows were fab so thank you Dr Collins. We've also been preparing our artifacts and presentations for our class museum. Things are shaping up well. We have a code breaker some timelines and an old favourite of top Trump's to name but a few.
We have also been very successful in our first week of reading and our use of ttrockstars has jumped up too.
Autumn Term 2
Week 1
Well done to our Class Captain – JAMES
This week we had lots going on in class and we had several visitors come in to watch us during our learning. We had to write three short pieces of writing. Seeing as it was Halloween, we wrote a spooky story and used Mr Lights childhood cartoon "Mona the Vampire" to inspire us.
Then we watched a sad video about a penguin who was lost and needed to get home so we had write a diary/recount of how we managed to get him back home to his family. Our final piece of writing went nicely with our lost and found topic as it was a stop start animation Lego video of 3 people searching for some treasure.
In maths we were completing another inspirational workshop to build our self confidence in maths. As a class we are becoming more confident and more resilient every lesson. Our topic in maths is mental strategies to solve calculations and looking for relationships and patterns in our work. Examples of this is how to add ten to a number without counting up in ones.
We flew to India on northern parade airlines and watched a very moving film of a boy with dyslexia struggling in school until he meets an art teacher who sees his potential. It was a very good Disney film by famous director Amir Khan.
Rehearsals are sill going for the show and it's improving every day. We can't wait to next month when we perform it.
Week 2
Well done to our Class Captain – SARAYA!
This week we have been looking at India and the class divide of people in the slums and people with wealth, we have been reading an original story by Miss Heath about a precious jewel. It highlights the differences between the groups of people and how money doesn't necessarily mean happiness. In topic We were able to locate India on a world map and we looked at all the continents.
In maths we are still looking at mental strategies. This week we have looked at bridging. This will help us quickly solve addition and subtraction problems by find the next multiple of ten. For example if we did 16 + 8 we would add 4 to 16 to make then add the remaining 4 to get my answer of 24. Again we had lots of visitors come and watch us in our maths learning and we were able to show off our excellent effort and enthusiasm towards maths with some excellent discussion.
Week 3
Ollie was class, year group and school champion for TT rockstar.
In English we have been exploring relative clauses. This is where we give extra information about a noun in our sentence.
The Taj Mahal is in India.
The Taj Mahal, which is a popular tourist attraction, is in India.
The man ran to the shop.
The man, who was wearing a pair of red trains, ran to the shop.
In shared reading we continued reading grandpa Chatterji and we began to summarise it.
In topic we pretended to be residents of the slums in India and we wrote a letter to the government demanding changes. It quickly turned into a fiery debate with Stefano encouraging a coup d'etat which was quickly put down by prime minister James, who warned of the loss of innocent lives. It was a very passionate debate and the children argued as if they were actually residents and that things needed to change.
In maths we finished our sessions on adjusting for mental strategies.
This means that if we had a question such as 15 + 9 then we would adjust the question to become 15 + 10 (which we are more comfort doing) then subtract 1 to arrive at the correct answer.
We are still progressing with our 6 times tables.
Week 4
Well done to our Class Captain – HALLIE
This week we have been revisiting column addition and subtraction in our maths lessons. We have been able to use our bridging and adjusting from previous weeks to help us with calculating each column.
In English with have been looking at adverbs of time to allow us to include extra information in our sentences related to time .
A lady was walking along the beach
Early one morning, a lady was walking along the beach.
In shared reading we pretended we were grandpa Chatterji and had to send a postcard back to our friends in India. The postcard detailed all the things which had happened to him so far ( summary) and how each even made grandpa Chatterji felt (inferring characters feelings )
In topic we watched Austin's butterfly on YouTube which is definitely worth a watch as it allowed us to draw some elephants in great details as it gave us tips on how to improve our drawings.
Oscar defeated Ollie and became class, and year group champion for TT rockstar and narrowly missed out on being school champion.
We are still progressing with the 6 x table
Mr Light has challenged us to getting 500 correct answers by next Friday on TT Rockstars. This is equal to 10 correct answers in 10 games over 5 days. So is very achievable.
Week 5
Well done to our Class Captain – DOM!
Friday was the most exciting day of the week this week so we will start there. We had an Indian themed day today with lots of new experience. We experienced Indian food with Mrs Lewis. We even made "coconut ladu" and Indian sweet used at festivals.
The second activity we did today was bangra dancing. After our fund couple of weeks ago we decided to give it another shot and under the tutelage of Miss Shurey was improved our bangra dancing.
The third activity was some rangoli print artwork with Miss Heath. We had fun made some wonderful artwork and some not so wonderful mess.
Finally Mr Light taught us a little about the languages in India and then taught us some yoga which we enjoyed but also found the more advanced roles a little difficult but we showed good resilience and carried on.
This week we also did a treasure hunt with Dr Collins as it linked with our topic of lost and found. We were searching for clues and facts about the jungle book
Spring Term 1
Week 1
Well done to our Class Captain – ROWAN
Spring Term 2

Week 1
This week the class got to meet Mrs Piper who will be teaching half of their lessons until Easter. In our lessons we looked at Boudicca the Iceni Queen, focused on performance of poetry with expression, in maths we finished our division with decimals and started looking at part- whole with a link to fractions. In English we took on the role of Anglo Saxon villagers and wrote a diary entry about our feeling of an impending invasion from the Vikings. We have also learnt animal names in Spanish.

Summer Term 1
Week 4
This week in Narwhals, we have continued reading our Famous Five book, 'Five on a Treasure Island'. We have considered how the characters might have felt when they found the mystery box on the shipwreck and created a 'conscience alley' to decide if we think they should try to open it.
We are now planning our own adventure stories and have written summaries to outline what will happen in each section.
In Maths, we have been learning how to tell the time using both analogue and digital clocks. Additionally, we have been finding out how to convert units of time to answer a range of questions
e.g. How many minutes are in 24 hours ?
It was our class assembly on Thursday and we had fun preparing our song about 'sun safety' and finding out different facts to share with other children in years 3 and 4. Everyone enjoyed taking part in it and it was a great success!