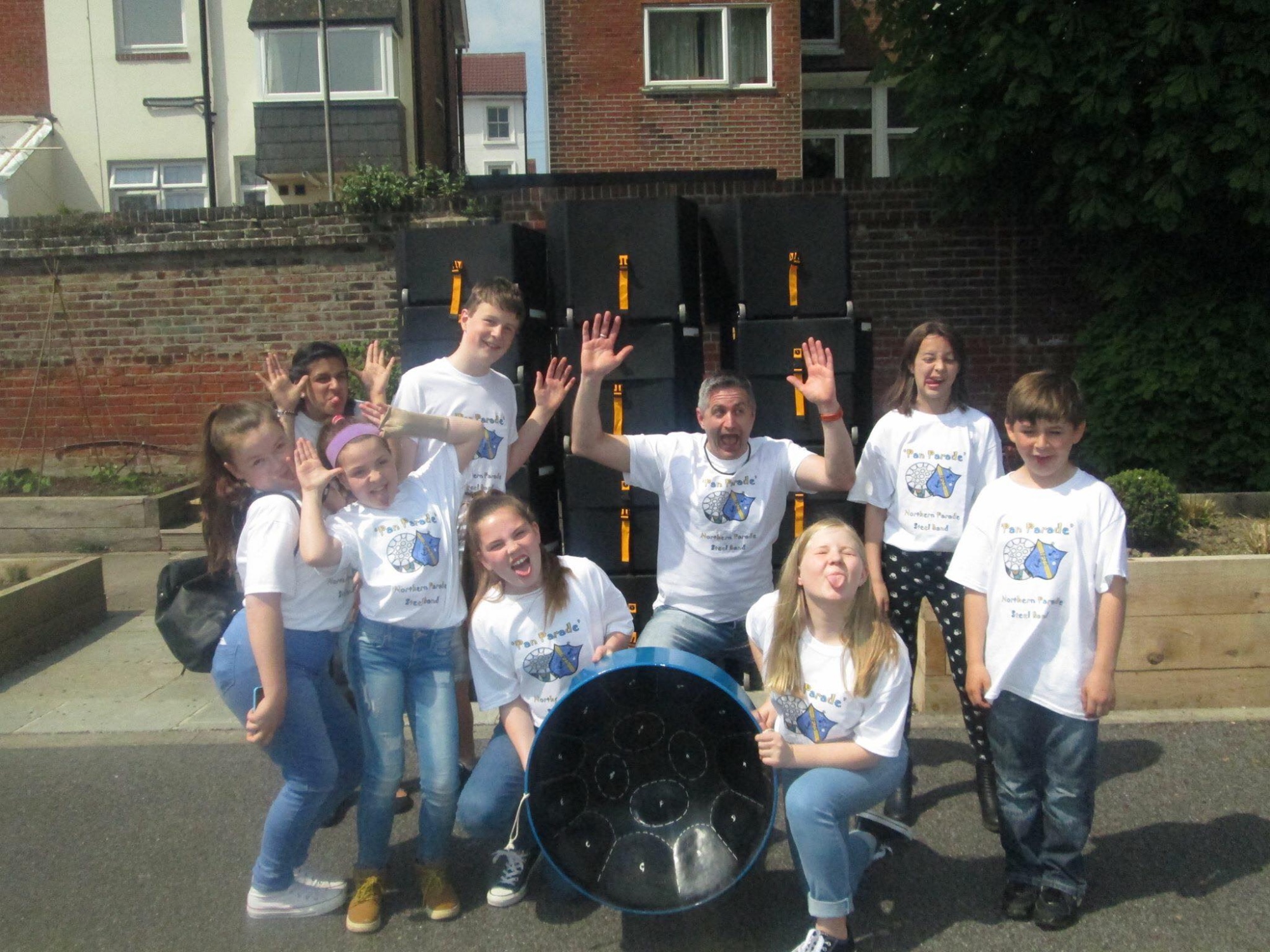 The band was established in 2015 and has grown from strength to strength.
Initially the band was formed for the Year 6 leavers of that year, however, since leaving they were given the opportunity to return to carry on with the steel pans. Together with Mr Mogridge, they formed Pan Parade, and now play public performances in and around the city.
Pan Parade still has many of the original Year 6 members and rehearse on Friday afternoons. The in-school band is made up of Year 5 and 6 pupils, they attend rehearsals on Thursday and Friday lunchtimes and learn different playing techniques as well as songs and how to play as a steel pan ensemble.
Follow them on Facebook to find out when their next performance is…