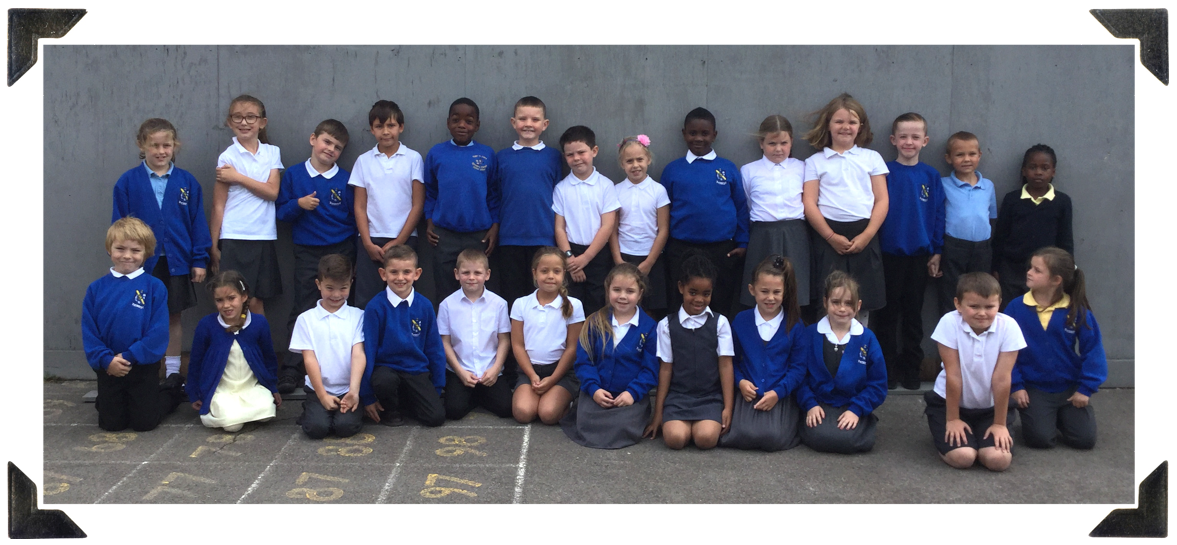 Class Teacher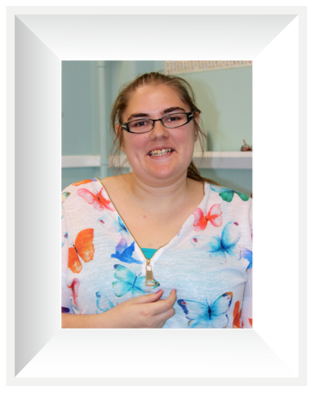 Miss Say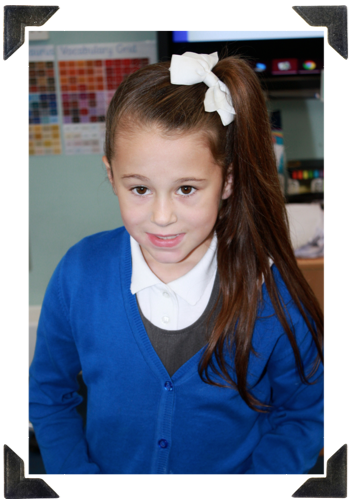 Congratulations to our Class Captain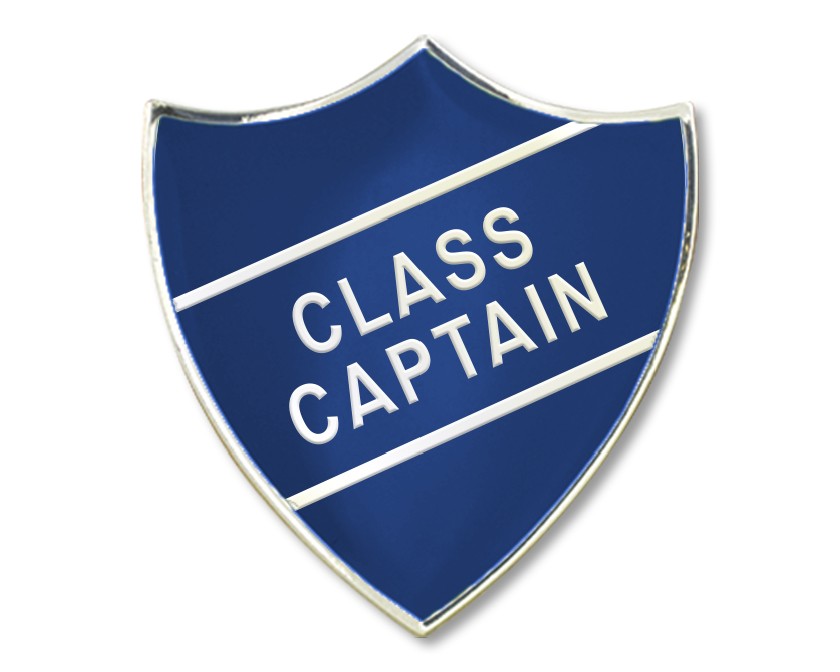 Honey V-H
Autumn Term 1
Week 1
Panthers began the Autumn term with an unexpected visitor this week… A dragon flew into the classroom and caused chaos! The classroom was a mess! There was slime and footprints everywhere and the tables were upside down. Luckily we caught the invader on CCTV which lead to discussions about what we should do next. We have begun writing instructions on how to trap the dragon and send him/her back home safely. This week also saw Panthers learn how to ride the mathematical bicycle – maths isn't supposed to be easy first time. We each have wobbles and fall off (like when learning to ride the bicycle) but eventually we will be able to ride with less crashes and falls. Finally, we have been sharing summer holiday experiences and scrap books. They all looked fantastic and the children were all eager to share the fun they had. On to next week – lets hope we find this dragon!
Week 2
The end of week two! What a fun packed week! We began with reading instructions on how to trap the dragon that invaded the classroom last week. We have decided to trap him and send him home. Many of us also believe he is hiding in the loft (the door is visible on the classroom ceiling).
The builders this week found a real life cave painting under the school this week, we explored and began researching cave paintings, thinking about the times and any fun facts.
Finally, we had a visit from a cave person (Dr Collins) who taught us using a hammer stone to carve flint like people did in the stone ages. We also played hunter gatherer. So much excitement! And still a trip to look forward to next week.
Week 3
Well done Harvey for being Reader of the Week.
We are flying through these weeks! Week 3 done already. This week has been even more jam packed than the previous! We began the week with learning about bearded dragons and continuing to deepen our knowledge of instructions to trap the dragon (he is still living in the loft!). Panthers then had the opportunity to use their knowledge of place value and efficient counting to count traffic with Miss Gill. However, the highlight of the week had to be the visit to Butser Anicient Farm.
Panthers were so well behaved, asked sensible questions and after lots of discussion today it is clear we have all learned a lot. What a week!
Well done Panthers for winning the TTRockstars battle win and to Jack for being the top of the leader board.
Keep up the hard work Panthers.
Week 4
Another week over! This week Panthers have been changing the class text to make their own instructions, Mrs Dawes and Miss Say have been writing about unicorns! Everyone's ideas are super creative and I cannot wait to read the final outcome when we become independent writing. In maths we have continued exploring place value with resources and counting in tens. We have begun the 'Dragonathon' to encourage reading, each time a Panther reads 5 Times in a week their name is placed on the dragon and earns 5 points for the class. It's another competition, come on Panthers!
Big Quiz winners this week are Hogwarts, our reader of the week is Hannah and Class Captain for the previous week was Jack! Well done for working hard and completing another week Panthers!
Week 5
We have been busy Panthers this week. We participated in a dance workshop practicing our folk dancing and learning more moves. The children worked hard and are very talented. The middle of the week saw Year 3 mix classes for a topic morning. Each class had topic workshops on Stone Age housing, cave paintings, hunter gathers and Stone Age clothing and Jewellery. Panthers all enjoyed the sessions and are excited for the research and creating Stone Age products. Panthers ended the week winning another TT Rockstars competition!
This weeks star is Hunni for being brave and beckoning our school councillors although nervous. Class captain was Tawana for all her hard work. Keep it up Panthers!
Week 6
One more week till half term! In true panther style, the children have been super busy and hard working all week! We started our new English topic of Beauty and the Beast (a favourite all round the year group!) and began developing our descriptive vocabularies. In maths we took place value one step further no began looking into addition. We thoroughly explored the relationship and had some great mathematical conversations. We have been practising our songs for the play and they are sounding beautiful. Miss Say loves it when practising as they sound fantastic! This week ended with another topic morning full of research, designing and painting ready to make next week. An afternoon of Beauty and the Beast and a sad farewell to Isabelle. Panthers will all miss her and we all wish her luck in her new school. The reading club is panthers has been fantastic this week, many children volunteered to stay in and read with an adult which really shows the love we have for reading.
Our Reader of the week this week is Millie, well done Millie for reading 10 times this week! Class Captain was Isabelle and no big quiz winners this week.
Don't forget to keep reading so we can get more points! 5 consecutive reads means your name on the dragon and each name is 5 class points! The winners get a prize from Mrs Smith!
Also keep playing TT Rockstars and see if you can be the winner of most coins in year 3 by the end of the week.
Keep going Panthers!
Week 7
We made it! It's half term! This week has been the busiest one yet… Panthers have been working extremely hard and had lots of fun. The week began with Dr Collins teaching us to make fire (like Stone Age people) which meant we could also toast marshmallows. Yummy!!
This was followed by individual photos, everyone looked so smart! Wednesday we had another topic morning, making objects from our chosen area. Houses, jewellery and weapons were made and the children used the school boards to make a huge cave painting. It looks great! Mrs Adams taught Panthers on Thursday and some of the children took part in the folk dancing workshop. Feedback from both teachers was fantastic, well done Panthers!
Finally, today some of the children had the opportunity to take part in some panto workshops with the Kings Theatre. The children got really involved and enjoyed the morning. We finished the day with fabulous parent and child art work for Light up the sky! Thank you to everyone who came and the brave adults who tackled the origami stars. They were not easy!
Have a fabulous half term! I cannot wait to hear all your adventures when we return.
Well done Panthers, we have had a very busy but positive first half term of the year.
Autumn Term 2
Week 1
This weeks Class Captain was Charlie for his bravery displayed before half-term.
What a busy week! There have been many changes, many teachers and lots of fun but everyone has had a positive week and I am feeling very proud to be Panthers teacher. This week started with light up the sky, such an exciting but chilly night! So lovely to see so many of you there! In maths we had another week of inspiration – we looked at qualities mathematicians have and practiced them within the classroom. We spoke lots about the bicycle. Ask your children if they can remember what the bicycle means and why it is good for their learning. On Tuesday the teachers found a hidden tomb that belong to an Egyptian king or queen which was a great start to our diary writing focus. Following the tomb find, the children also received a message from Howard Carter – a coded message to solve which lead to the children watching a live (pretend) sacrifice of a teacher and the mummification process. We had a brief discussion about this process and anything we knew about Egyptians to open our new topic for the half term. As previously mentioned, the children have all been fantastic and hard working this week, other teachers have commented on this as well and many dragon stickers and cards have been awarded! Keep up the hard work Panthers. A great start to the new half term.
Week 2
Class Captain was DILLON.
Reader of the week was Bethan T.
This week Panthers have continued to explore Howard Carter and the events happening that led up to the discover of Tutankhamen's tomb. We have been researching and developing our note taking skills. The children seem to be enjoying this topic and have so many questions they want to find answers too! In shared reading, we have been developing our inferencing skills and will continue to do so into next week.
Panthers have also been learning to work systematically in maths this week with a selection of problems presented to them from both Wilbur wizard and Cedric the Clown. Panthers have had another successful week and I am yet again impressed with their efforts.
Week 3
Panthers became Superheroes this week in honour of Anti Bullying week and World Kindness Day. Every superhero had a Kindness catchphrase and collaborated to make an Anti Bullying video! We completed a paper chain of Kindness, a hand of trust (people we would tell if bullied) and a Comic strip of a child's Bullying story.
Tuesday saw Panthers mummifying fish in the playground – both a disgusting and exciting activity! The children loved it and got more involved than I had ever imagined! We learned about the process and researched other Egyptian aspects such as the geography of Egypt and information on the King himself – Tutankhamun.
In maths this week we have continued to explore addition and subtraction and moving from adding ones to adding tens. Using resources and diagrams/ bar models and number lines to solve calculations. In English we have continued to improve Howard Carter's diary and have begun making changes to the text by adding our own research!
We finished the week with pyjama day for Children in Need. A fun day had by all. I have to say it's been a very comfy day and a fitting end to a busy week.
Week 4
Class captain of the week was Lola and Millie received the good work award.
Half way through this half term already! 4 more weeks until Christmas!
This week Panthers have been developing their own diary entries about events that have happened to them; this could be Halloween, birthdays, visits to Flip Out and/ firework night. The children have enjoyed thinking about these events and everyone has produced some high quality work ready to be sent home on Monday. Maths this week has continued to focus on place value and addition. We have begun to use the Column method when adding 3 digit numbers. We finished out first cycle of Topic time this week ready for next weeks design and technology lessons. However, a big highlight of the week was visiting the brand new library! Panthers had the opportunity to explore the new books and have a quiet read. Next week the children will be able to use their library cards and take a book home. Well done for another fantastic week, let's keep it up!
Week 5
Well done to our Class Captain Alan
Another week down – not long until Christmas now! This week has been very exciting! We decided our stall for the Christmas Fayre will be a cake sale – if Panthers can bake any delicious cakes or bring in any sweet treats to support this stall, that would be amazing!
In English this week, we have been carrying on with out Egyptian topic and focusing on Howard Carter. However, this has been the most exciting week as we heard from the man himself (from beyond the grave!). He has tasked us with writing a non-chronological report about King Tut!
In maths this week, we have had Miss Pullen come into our lessons and see us develop into great mathematicians! We have been developing our knowledge of place value and continuing with using the column method to solve numerous addition problems. Panthers have become experts at column addition and are super at exchanging those 10s!
Alan was our class captain this week and has done a great job of representing the class and setting such a positive example to all the other children. This week has been jam packed with learning and exploring! Well done Panthers, keep up the good work, Santa is watching!
Week 6
I can honestly say this week has felt very festive! We have really embraced Christmas this week – with not long left! We began the week making snowmen and snowflakes, made festive hand prints (to turn into a Panther class wreath), made stockings and now have two Christmas trees up which we have started decorating! We have also been singing along to lots of festive songs! Only two weeks left until Christmas! Next week we will be making lots more Christmas crafts and festive activities! I cannot wait!
In English this week we have been continuing with our exploration of non-chronological reports – ready to begin writing our own on King Tut soon. In Maths this week, we have been building on column addition and remembering those exchanges, where they go and what they look like. Miss Say has been finding it very difficult to use column method with exchanges correctly! Luckily, Panthers were there to support her – with their expert mathematical brains! We also had the chance to visit the new library again – there are so many good and interesting books, everyone is so excited to take one home!
Class Captain this week was Bella – Well done Bella! Good work award went to Liam for persevering with his Maths – even when finding it challenging. And lots of children 'Beat That' again this week! Well done Panthers!
Spring Term 1
Week 1
Class Captain is Mark and Good Work was award to Millie.
Our Reader of the week was Charlie.
Week one is over already! How quick did that time fly?
I have to say Panthers have settled back into routine very positively this week and have produced some outstanding work. To begin with we recapped everything we could remember about our topic of Ancient Egypt along with the English focus of non-chronological reports. This lead to planning and making group reports about King Tutankhamen and beginning to [plan and draft independent reports about Egyptian Gods. In maths we began looking at subtracting 2 digit numbers from 3 digit numbers using the dienes to support us (both physically and pictorially). However, the children have been most excited about starting our shared reading topic of Charlie and the Chocolate factory! An obvious favourite amongst the class. We were introduced to the characters this week using the play script and created character descriptions on them.
We have started another TT Rockstar competition against Orca Class and are hoping to keep practicing our 3 times table. Panthers also attempted Yoga a few afternoons this week to help calm them down after lunchtime which has been both exciting and a success.
Mr Maxwell has begun his fitness topic, he has challenged all Panthers to try and drink at least 2 full water bottles a day. Lets see if they can do this!
Well done for the great work this week! You have started this term off amazingly. Keep it up!
Week 2
Class captain this week was Liam, Good Work certificate was awarded to Dillon and my mathematician of the week was Millie.
Another week has flown by this week! We started the week with finishing our non-chronological reports about an Egyptian god. They look amazing! However, on Thursday a mysterious box was left in the Year 3 corridor. It stunk out the shared area! We explored the box and found lots of stinky items left by… The Twits! Mr Rooke was throwing smelly socks everywhere in assembly!
In maths this week we finished looking at the column method for subtraction and started a bit of revision. We were looking at place value, addition and subtraction to see what we can remember.
On Wednesday we had a topic day all about Pyramids! Panthers were taught by all the year 3 teachers and learnt about the history of the pyramids, how to build them, the maths behind them and finally the myths and curses. We also researched the important the Nile had to the ancient Egyptians, the favourite being the using the poo from the crocodiles living in the Nile used as medicine!
Well don't for working hard again this week! Next week is looking very busy and full of fun! Keep it up Panthers.
Week 3
Class captain this week was Millie for her efforts in maths. Good work award goes to Alan for continuing to try his best in all subjects. Our Mathematician of the week was Charlotte for showing such progress and hard work within her maths.
Another hard working week completed.
The beginning of the week, Panthers had an exciting day being taught by Miss Westley. They were introduced to the text we are looking at in English (Mr Twit's character description) and were practising their dictionary work. We have continued with English and created story maps about the text throughout the week.
In maths we finished out recap sessions and have started to look at shape. Today we have been identifying 2D shapes and the properties we already know which lead to exploring and finding right angles.
On Wednesday we visited The Tutankhamun Exhibition in Dorchester. A very long journey but very much worth it, we saw the mummy room, had an educational talk about King Tutankhamun's life and then explored the Exhibition. The Exhibition was about the discovery of his tomb, the tomb itself and the treasures found inside. All the children appeared to enjoy the day (although slightly soggy).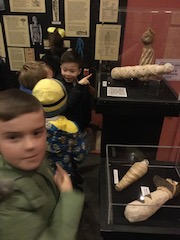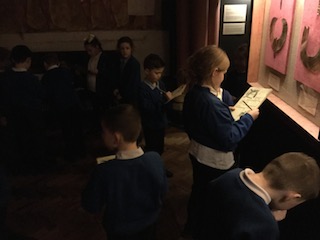 Returning from the trip we have written recounts and diary entries about our day.
We are finishing the week with more Charlie and the Chocolate Factory work.
Week 4
This weeks class captain was Hannah
Another week over, only one left until half term! This week has flown by!
We began the week looking at 2D shapes and their properties which finished to exploring 3D shapes. The knowledge the children have gained has amazed us and their use of mathematical vocabulary has been outstanding.
In English this week we have continued to work on character descriptions, learning the text and unpicking the tools required for writing descriptions. We focused on the importance of orally rehearsing our writing and improving our writing using conjunctions. We finished this week designing our our stinky character focused around Mr Twit and created Mr Manky Manure.
We introduced circle time this week which encouraged the children to think and challenge questions in life. We began with friendship and will be discussing the importance of, the difference between friends and best friends and what makes a good friend. We will continue with this throughout the year and remembering to use the word 'because' in our sentences.
Well done for another great week of work.
Spring Term 2

Week 1
Our Class Captain this week was Kal El.
Reader of the Week was Bella
Good Work award went to Mark
Panthers this week have begun an exciting new topic for both English and Topic lessons. We began by asking the big question; how many eggs are there in the world? This lead to research about animal laying eggs including how many eggs are laid in one time, how many survive and how long the eggs take to hatch. We then began looking at information texts about animals in general and investigating the different tools each text has. I have to say, we are now experts on Panthers! In Maths this week we have continued to work on using our known facts (x1, x2, x5 and x10) to help us solve calculations with bigger numbers.
In the afternoons, we have been participating in 'circle time' which the children have enjoyed. We discussed the question of why family is important which each child had their own opinion of and were able to explain their ideas and opinions. The whole class continued to show respect when children were sharing and created a positive and safe environment. We have also started to look at medicines and drugs which began looking at germs, reminding Panthers why it is so important to wash their hands and providing advice for a friend that is feeling unwell. We also had the opportunity to work with Dr Collins looking at seeds and the process of planting. Panthers made their own plant pots out of newspaper and planted a seed each which will later be transferred to the Quad.
I have to say, this week I have been extremely proud and impressed of the effort and behaviour within the class. They have continued to work hard, try their best and persevere within all subjects. To end the week on a positive, a lot of children beat their previous marks in both Beat That and their spellings tests today! Keep up the great work!

Week 2
Class captain this week was Bella
What an exciting week! It has been snowing! I hope you all enjoyed making snowmen and playing in the snow during the snow day!
This week Panthers have been working on their shared reading and answering question based around a text about spiders. We have been developing our PEE skills and making sure all answers are written in full sentences. In English, we have continued to look at information texts, features of these texts and began to write our own subtitles for the class text. In maths we have continued to solve multiplication of one digit numbers by two digit numbers using our known facts. The children can do calculations such as 24x4; I have to say that is very impressive!
Circle time this week was focused on bullying and why people bully others. It was a topic the class all wanted to discuss and has lead to a very mature conversation. On Thursday we celebrated World Book Day and studied the work of Julia Donaldson. We were able to read 7 books in total and heard Julia read one of her own stories. I am very impressed that everyone in the class dressed up as a book chair after and all costumes looked amazing!
Well done Panthers, keep up the hard work.
Week 3
This week has been jam packed! We started with looking at area in maths by reading a story about Fox and Mole and a puzzling question as to why Fox was covered in snow but Mole wasn't? We were able to discuss this using our previous knowledge of multiplication. We were able to find the area of tables, doors, the lockers and many more objects by exploring with paper squares.
In English we had the opportunity to visit and hold the chickens which followed writing a class information text about the chickens. We focused on the appearance, the diet and the eggs of chickens which will lead to independent research on a chosen animal that lays eggs.
We were also very lucky to have a visit from an Author this week, David Fuller, the author of the Alfie Jones books. He read us some of his book and asked some children to act it out. He spoke about how he loved reading and writing but didn't always find it easy. He had challenges to face which really inspired the children to write their own stories and to preserve with their own work when they face their own hurdles.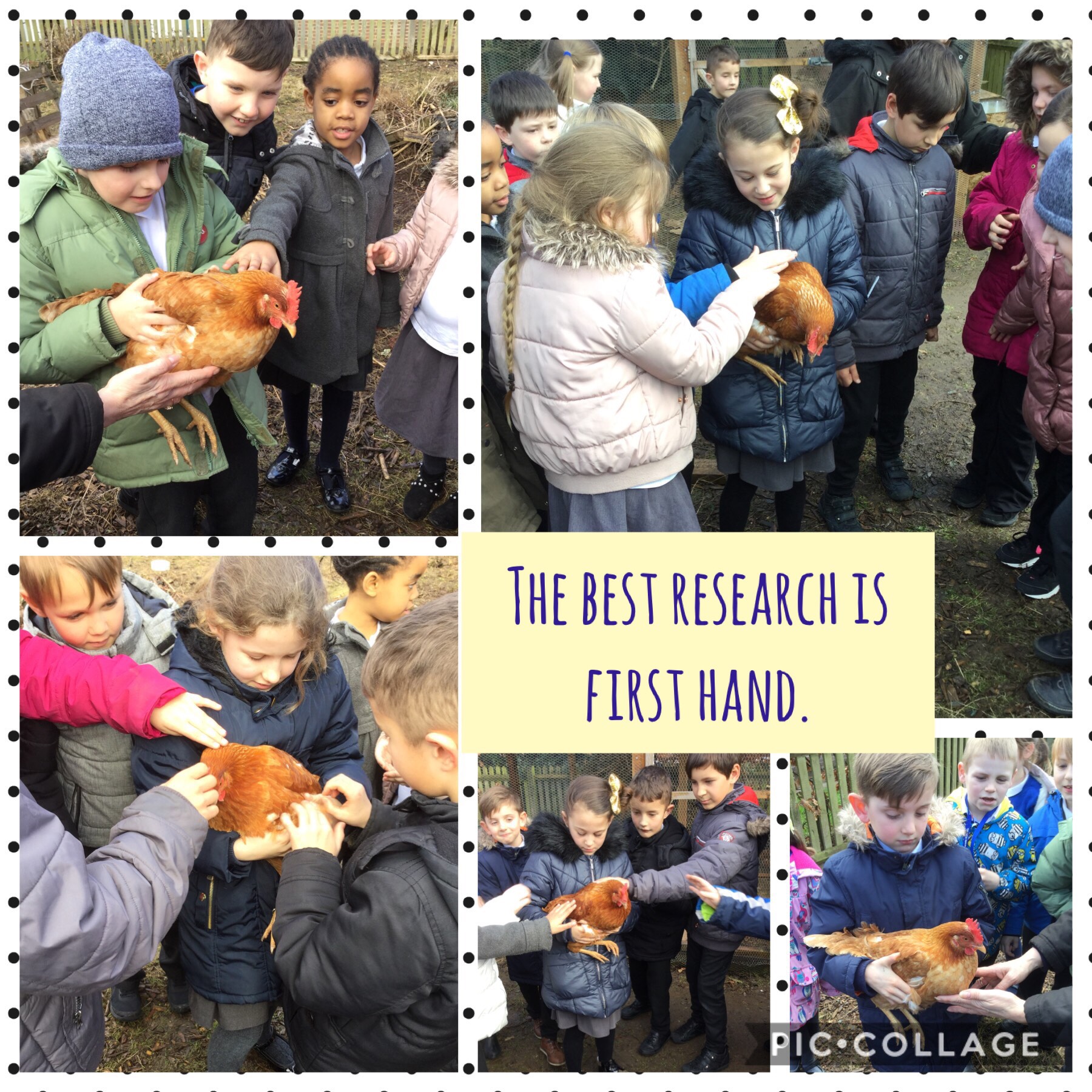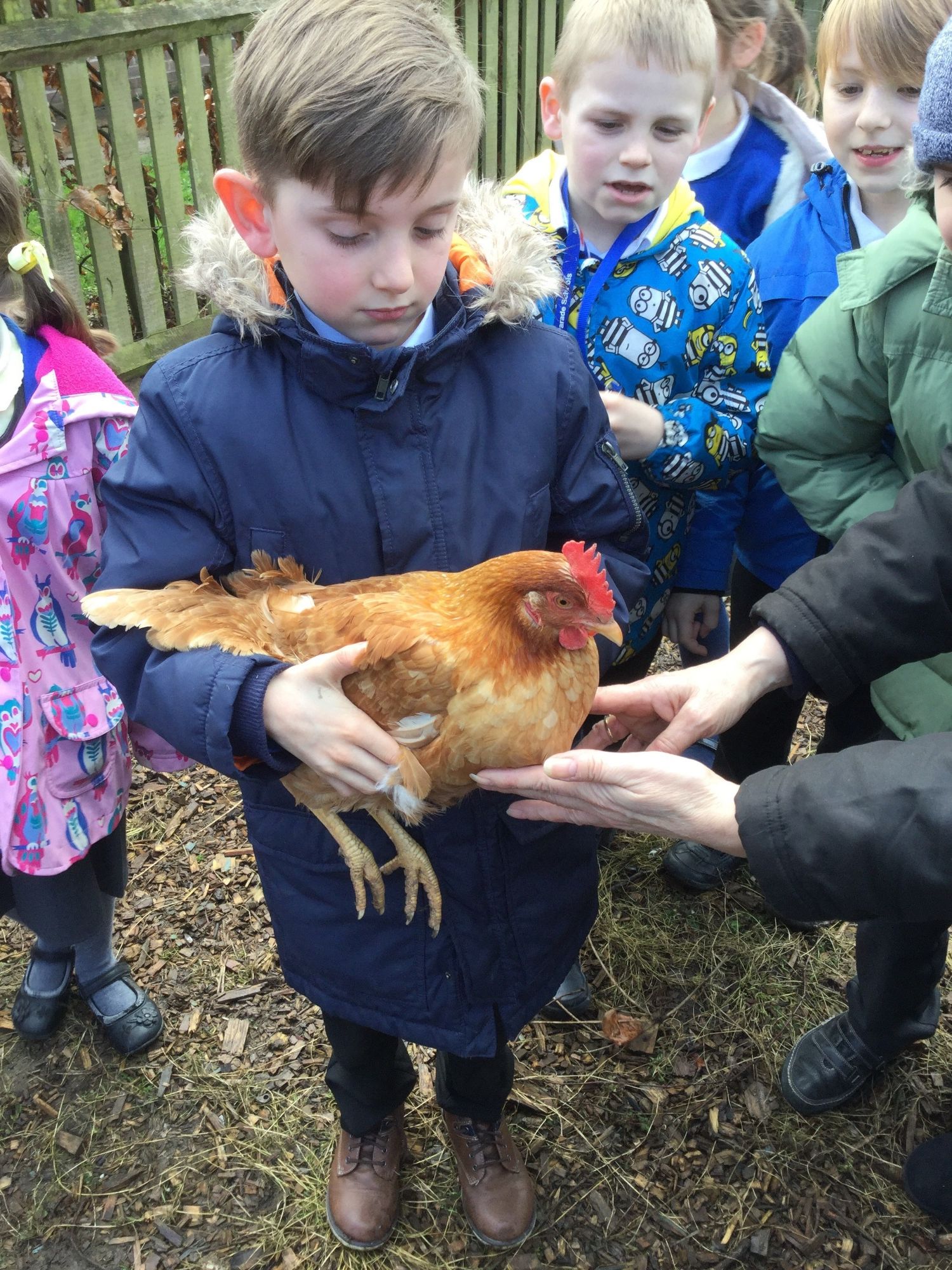 Week 4
This week Panthers became experts on either penguins, crocodiles or sharks due to research and writing their own information texts. The texts look amazing and I cannot wait to display them. The children worked really hard on using generalisers, creating exciting subheadings, a catchy title and writing paragraphs related to the heading. In shared reading this week we were looking at texts about spiders and working on answering the questions in full sentences. The big quiz winners this week were Narnia! Well done!
In maths this week we finished looking at area by finding the area of different shapes without using the squares to help us. We began with squares and rectangles and moved onto more complex shapes. Panthers also impressed me this week with their beat that tests- most of the children had beat their previous score!
In RE we have been looking at Easter and suffering, Panthers discussed what suffering means to them, people they think might be suffering and how they would feel/ react if they saw people suffer. This lead to designing logos for charities to help people who may be suffering and creating a message to send to people to stop the suffering happening.
Week 5
What a week! This week an incident occurred - there were fish heads all over the Quad!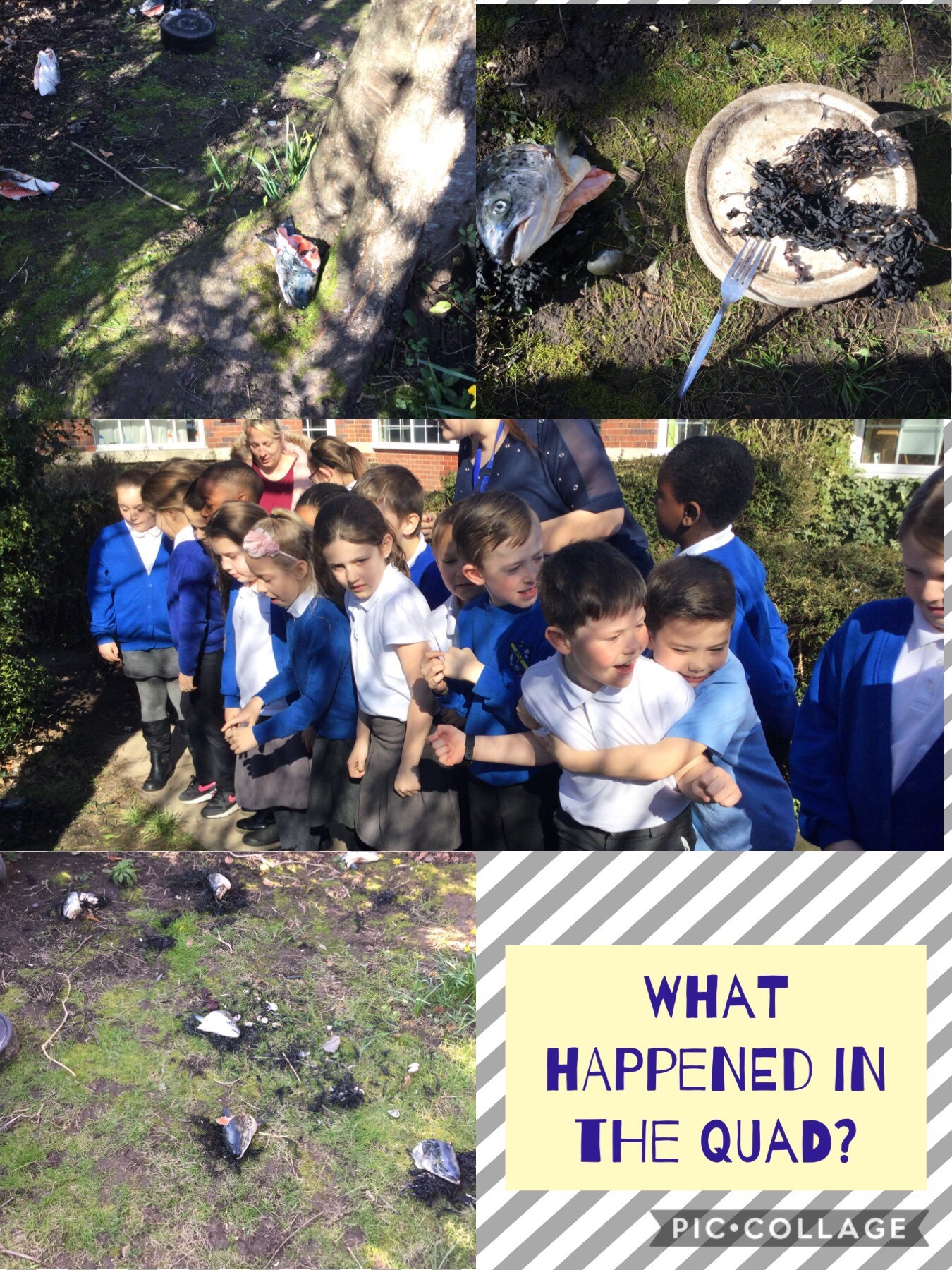 Panthers have been investigating what has happened in the Quad, so far we have heard witness interviews saying who they saw and what they saw. All the clues have pointed to MRS DAWES!!! Mrs Dawes was acting suspicious that afternoon, but was it her? In order to solve this mystery, we have been looking at direct speech and how this should look on our reports. In shared reading we have continued investigating crocodiles and sharks and learning how to answer questions. Different questions have different methods of answering and we have been looking at how to answer them and how we know which method to use.
In Topic we were answering the question - why are the seas and oceans salty? Billy Blue Hair gave us lots of answers and ideas. We have also looked at the oceans of the world and the continents, making a large map on the carpet.
Keep going Panthers, only one more week until Easter! Yet again I have been impressed with all your hard work and perseverance.