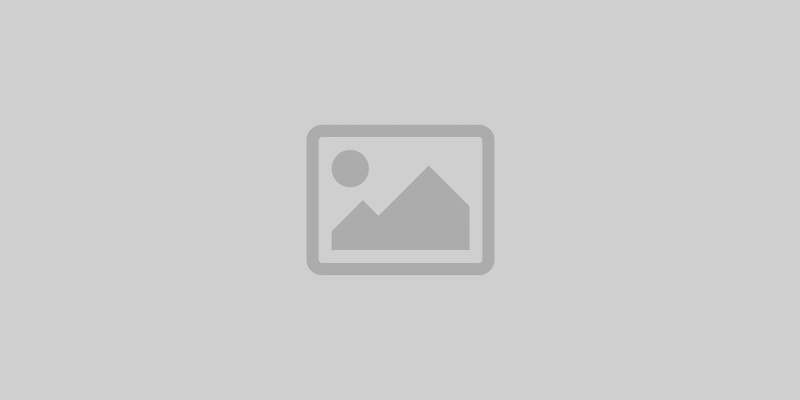 Class Teacher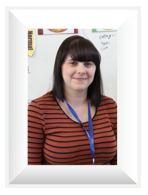 Miss Westley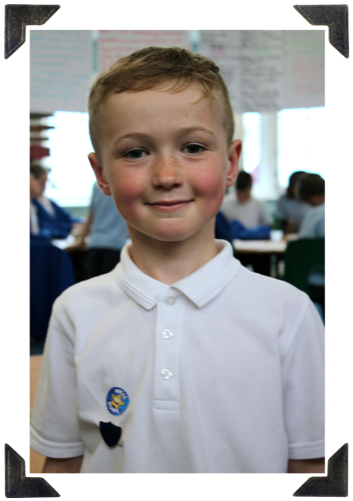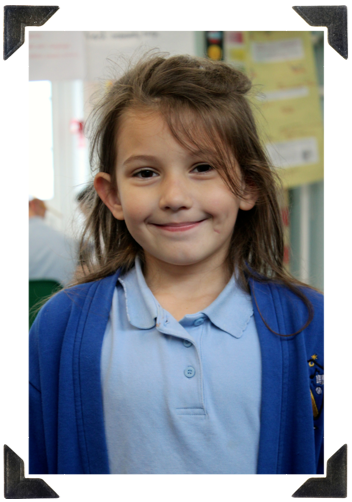 Congratulations to our Class Captain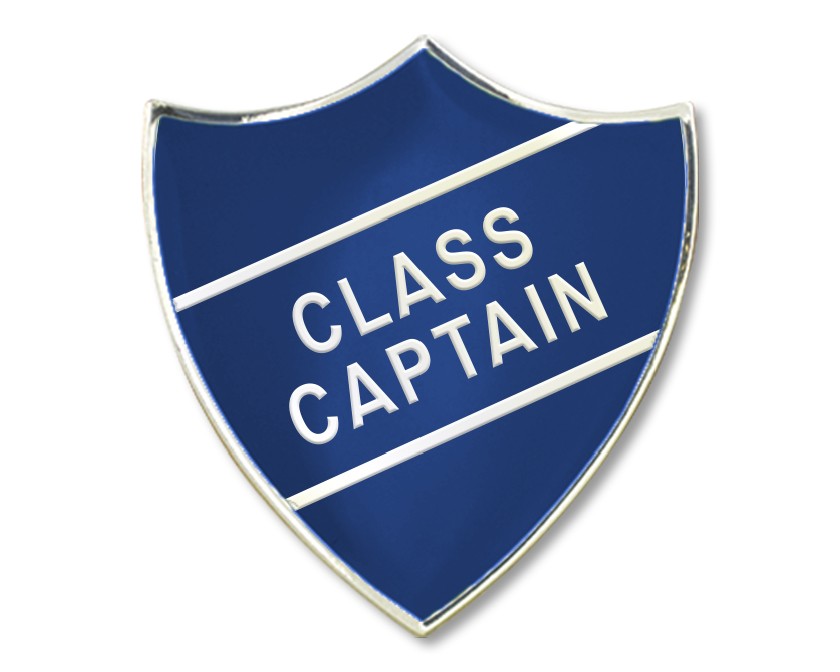 Prezton L
Autumn Term 1
Week 1
An extra well done to Prezton who is our 'Star of the Week'.
What an amazing first week back for Tigers! I am so impressed with how hard everyone is working already and how well they follow instructions. We have had lots of fun this week; on Wednesday we went outside and when we came back in, we saw that a dragon had trashed our classroom, leaving slime and footprints everywhere! On Thursday we kicked off our topic with a visit from a stone age lady (Dr Collins!) who showed us how stone age people used tools. Well done on a great week Tigers and keep up the hard work.
Week 2
Well done Tigers – another amazing week! This week we have been creating our text maps for 'How to Trap a Dragon' and learning actions to go with it, which we then performed to Ocelot class. We also analysed the text to identify the various writer's tools that belong in an instructional text – so impressed with the children's knowledge of technical vocabulary such as 'rhetorical question', 'imperative verbs' etc.
In maths we have had fun doing lots of counting and exploring different counting strategies. We have lots more fun planned for next week, including our trip to Butser Ancient Farm of course!
Week 3
Reader of the week is Charlie K
What a fun-packed week for Tigers class!
We have enjoyed reading a non-fiction text about bearded dragons this week and putting our retrieval skills to the test. As part of our maths work, we went out onto Northern Parade and conducted a traffic survey to investigate the number of cars driving by within 20 minutes. The children came up with their own counting and recording strategies for this activity and tested them out to see how efficient they were.
Of course, the main event of the week was our trip to Butser Ancient Farm. We had a great time! I was so impressed with the way everybody got stuck in and took the opportunity to get a bit muddy!
Week 4
Class Captain: Jaxen N
This week Tigers have started doing Big Maths every day to help them develop their number sense. Our 'Learn Its' for this term are the 3 times table which we have practised in various ways including singing. We have also started practising songs ready for the Beauty and the Beast production in December and they sound great already. In shared reading we have been reading extracts from a non-fiction book called 'Gross and Disgusting Facts', which, funnily enough, the children all find hilarious! I'm sure they can relay to you some of the facts we have learnt! Have a fantastic weekend Tigers and see you on Monday for another fun-filled week.
Week 5
Class Captain: Ella
Tigers have had another fun-filled week. We have started reading a version of Beauty and the Beast in shared reading and have done some drama activities to go with it. In English we have now come to the end of our work on instructional texts and I am very impressed with the writing the children have produced. On Wednesday we were very lucky to take part in a dance workshop which was great fun. Yesterday we enjoyed a topic morning where the children learnt about various aspects of life in the Stone Age – housing, clothing, hunting&gathering and cave paintings.
Well done Tigers, you have worked hard this week.
Autumn Term 2
Week 1
Well done to our Class Captain – Enya
It was great to see so many of you at Light Up The Sky on Monday. Our designs looked amazing on the boards so well done.
This week the children have been immersed in our new topic – Walk Like An Egyptian. We got into the role of Howard Carter and went into a makeshift tomb to discover the mummy of Tutankhamun! After decoding some hieroglyphics which instructed us to 'go to the hall', we witnessed a mummification taking place. Don't worry children – it was only pretend – Miss Westley is alive and well!
Week 2
Well done to our Class Captain – Freddie!
I have been so pleased with the children's efforts in maths this week. We have had a whole week learning how to 'work systematically' and now the children are experts. This will really help us as we continue with our work on addition and subtraction. There have been lots of visitors in Tigers class this week and they were all really impressed with the children's grasp of mathematical vocabulary as they explained their reasoning.
Yesterday we worked with Dr Collins to problem solve in teams. The children had to work out how to move a concrete brick from one place to another using only the materials provided – no hands allowed! Teamwork Trio would have been proud!
Week 3
Reader of the week: Charlie K
Class Captain: Lola P
What a brilliant week in Tigers class!
On Monday the children learnt about the ancient Egyptian practice of mummification. On Tuesday they then had a go themselves by mummifying fish! It was very smelly but lots of fun!
In English we have done some shared writing to improve Howard Carter's diary entry – next week the children will be writing their own.
Maths has been all about addition and subtraction. The children have been learning various strategies for calculation and next week we will learn the column method.
Week 6
Well done to our Class Captain – Austin!
It's beginning to look a lot like Christmas! The children have really enjoyed making some Christmas decorations this week and continuing to practise for Beauty and the Beast – can't wait to see what it all looks like on stage.
We have finished our work on addition in our maths lessons and I'm really pleased with the work the children have produced. They have worked hard and challenged themselves. In English they have been learning about Tutankhamun by researching with iPads, books and fact sheets. This is in preparation for writing our own non-chronological reports which we will finish next week.
Today the children completed a SPAG test – with all the excitement around Christmas and Beauty and the Beast, I was extremely impressed with how they managed to sit and concentrate so well and the results are brilliant. A special well done to Ellis, our star of the week.
Spring Term 1
Week 1
Well done to our Class Captain this week – GEORGIE
Tigers have had a great first week back and have worked hard. In maths we have covered subtraction involving exchanging which has been challenging but I have been really impressed with how well the children have coped and shown their potential. In English we have continued to explore non-chronological reports. We have researched ancient Egyptian gods and completed a plan ready to write the reports on Monday. The quality of the children's work was fantastic.
The children have also enjoyed learning some colours in Spanish this week and next week we will move on to animals. An amazing week Tigers, well done!
Week 3
Star of the week - Lili-Mai
Tigers have had a fantastic week! We have been exploring The Twits further and have been working on our text maps. In maths we have started our geometry work. The children loved using their 'Pac Man' angle eaters to find right angles and I am impressed by how much they already know about shape! Yesterday we went on our trip to the Tutankhamun Exhibition in Dorchester which was lots of fun. Everyone was amazed by the re-enactment of Howard Carter discovering Tutankhamun's tomb and entering the ante-chamber. Their behaviour was excellent and they represented Northern Parade very well.

Week 4
Class captain: Lili-Mai
This week we have concluded our work on shape until we revisit it in the summer term. The children have amazed us with their use of mathematical language when describing shapes. We went out into the playground to look for regular and irregular 3d shapes. The children found a tyre and were wondering what 3d shape it is. I have told them to do a bit of research then come back and tell me! In English we have designed a new revolting character for our character descriptions and will write them next week.
Spring Term 2

Week 1
This week Tigers started a new topic in English which was kicked off with a 'big question' - 'How many eggs are there in the world?' The children shared their existing knowledge of eggs and then conducted some research using books and the internet. We have already found out loads of information about eggs that we didn't know before and will eventually produce our own information texts all about animals that lay eggs. We looked at different examples of information texts and created a toolkit of things that we will need to include in our own. We have now finished studying Charlie and the Chocolate Factory in shared reading and had great fun finishing it off with the big quiz.
Well done on a brilliant week Tigers!