Welcome to King's Academy Northern Parade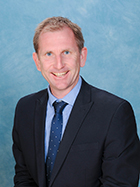 I would like to take this opportunity to welcome you to King's Academy Northern Parade. I am extremely proud to be the Headteacher of this fantastic primary school where we strive for academic excellence, enriched with opportunities for personal development and success.
At KANP School, we set ourselves the goal that learning for all pupils will be exciting, engaging, purposeful and relevant.
We have designed our curriculum so that it is underpinned by our teaching principles and, that determine our focus so that we are confident that our curriculum is tailored to meet the needs of our children. We have ensured that it is unique to our school, we strive to make the best use of our school grounds, but also the local area – the city of Portsmouth and beyond. We believe that our curriculum enriches the lives of our children and enriches their wellbeing.
We are proud to be home of our dragon's values, the heart of our learning and the golden thread weaving us all together. Our curriculum enables our children to demonstrate these values in their learning. We believe that these values form the basis of our wider school ethos: Eager to learn. Live to learn. These values are embedded within the moral compass of our teaching and learning, which allows children to meet the challenges of primary school life and are equipped with the knowledge, skills and personal qualities that they will need for the next steps in their learning journey.
We would love to work with you and your children throughout their learning journey. It is important that we always do the right thing for your child at our school and working with you towards achieving the best for your child's education. Together we can develop young people to lifelong learners with open minds through ambition, respect and equality. I would urge you to come and visit us so that you can see the school in person. Contact the school to make an appointment, you will always be welcome.

Click below to watch our school video