Web Blog 13.5.21
Hello and welcome to our next arts blog. This week there have been some great projects completed and on show in the school. The infant school hall for example is full of castles made by the year 1 children as part of their topic work. Each one is different, and it was hard to choose a few to show you in the blog – however, they are a treat not to be missed, so enjoy the following: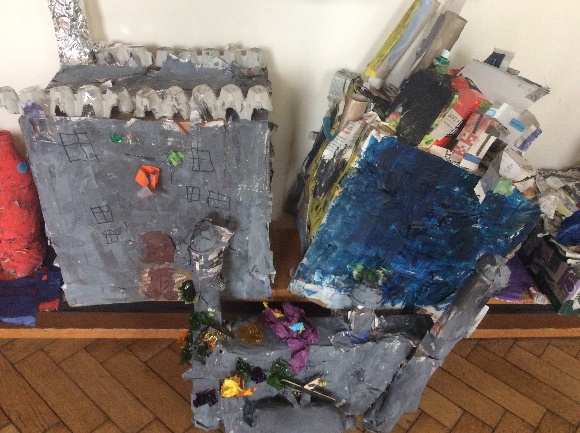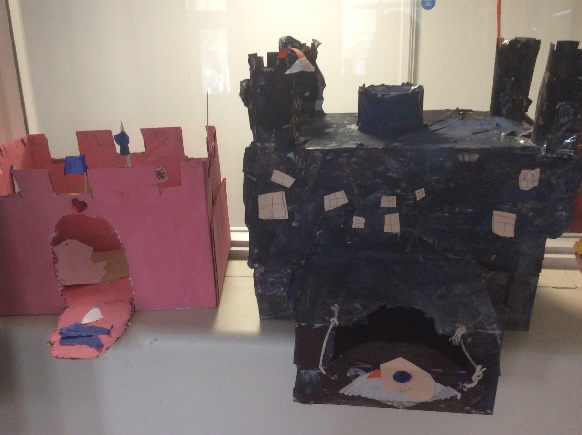 Aren't they great?! The imagination and creativity that has gone into these models shows understanding of the shapes, parts of the castle, and functions of the structures. Well done year 1 children – we love these.
Another lovely display in year 1 included this: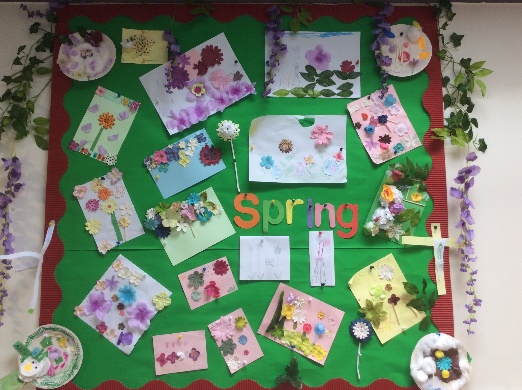 This is a display about Spring which followed discussion about signs of Spring. The children were then allowed to create pictures using their own imaginations – no templates, just their own ideas and skills. This is part of our commitment to developing the "growth mindset" ideas which allow the children to think "out of the box" and gain confidence through using their own ideas and designs. The results speak for themselves.
Lastly, for today, here is a lovely random picture completed by a member of the ARTS TEAM in year 2. It was painted at home and brought into school to share with us all.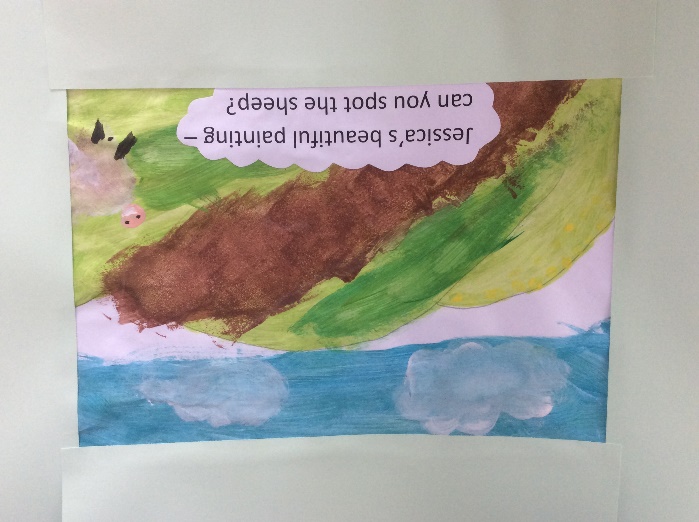 Thank you, Jessica
So, art is alive and well at NPS. There are so many children who are talented in all kinds of creative ways. We love to hear about dance, drama, art, music, in fact everything that makes your child unique. Do let us know if your child has done something fabulously creative.
Lastly today, I would like to confirm that the year 2 children are now able to start creating IMAGINARY FISH for the mural at Hilsea Lido. The arts team will be letting their classes know about this project on Monday next week, and we look forward to seeing some fabulously creative fish swimming their way to the art project leader who will then help to select pictures for the mural. Look out for some photos of this work in the near future.
I hope you have enjoyed seeing some of the children's work today -
Have a creative week