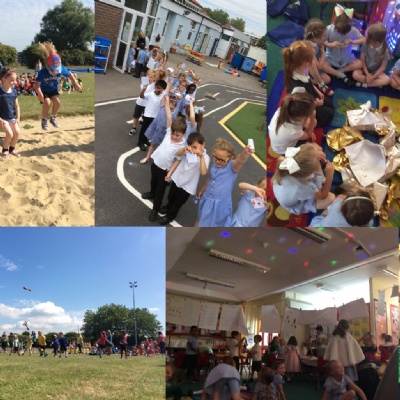 What a fantastic last week in Fox class!
We celebrated lots this week and absolutely loved our party!
We also had a great sports day where we worked as part of a team to compete in the different activities!

I would like to say a big well done to all the children in Fox Class. This year you have all challenged yourselves and shown great effort and resilience within your learning, as well as making many friends and memories along the way. We've had a magical year and I'm so excited for your journey to continue in year 1! You are all more than ready for the challenge! Have a fantastic, well earned summer break Foxes.

All the best, Miss Pannell