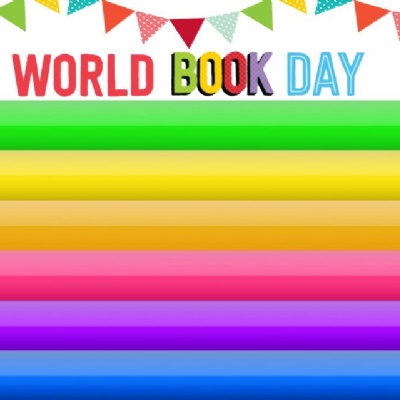 It's that time of year again where children all across the city dress up as their favourite book characters for World Book Day. At Northern Parade Schools, each year group had their own theme based on the author or genre they are currently studying. From JK Rowling to 'Under the Sea' themes, pupils from Foundation stage to Year 6 came into school wearing some wonderful and imaginative costumes. A huge well done to our home-made costumes!
Every single child also received their own free book to keep, donated by the World Book Day organisation and at lunchtime, the children were able to have their photograph taken in our 'photo booth'. We hope today has inspired our children to read more!
Thank you to all of the staff involved in today.
Please click the links below to be redirected to the photo galleries.
Also this year, we have been celebrating World Book Day all week by asking our children to do a sponsored read from Monday 4th - Sunday 10th March. Thank you to Parents into their child's class 10 minutes before the end of the school day to sit and read with their child.
"We've never done anything like this before. One of the reasons we've chosen to do a sponsored read is if we raise over £800, Usborne books will give us an extra £480 worth of free books. The reason I chose to fundraise with Usborne is they offer a range of high quality topic books which will compliment our new library"