Curriculum
English Curriculum Statement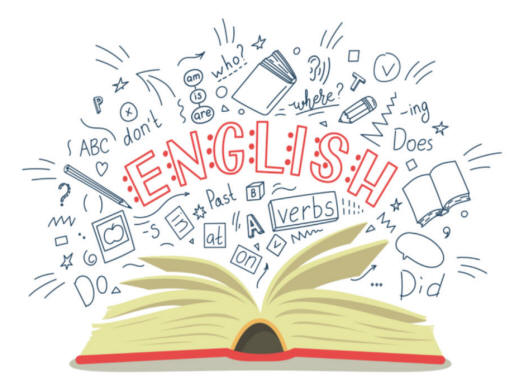 Intent
At King's Academy Northern Parade we believe that our English curriculum should develop children's love of reading, writing and communication skills. We believe that all children need to develop a secure knowledge-base in Literacy, which follows a clear pathway of progression as they advance through the primary curriculum. With this in mind we ensure that we provide our children with rich and varied learning opportunities that assist them in becoming confident and enthusiastic learners of English. We feel that reading is a key that unlocks children's imagination and enables them to become learners of the world. Therefore, our English curriculum is very closely linked with our non-core curriculum as we recognise that children should be able to apply their skills across the whole curriculum.
Implementation
Our school aims are embedded across our daily English sessions and our topical curriculum. In our Early Years setting we use the Early Years Framework, Development and Birth to Five Matters to support our planning, teaching and learning journeys. Daily English sessions include phonic based activities, 'Talk for Writing' opportunities and writing exploration. In the afternoon sessions in particular, children are able to develop their literacy skills though 'discovery time' learning where a range of activities are matched to their current learning.
In KS1 and KS2 we plan our curriculum using the National Curriculum framework 2014 this allows children to be offered a range of reading and writing opportunities across different genres. Our English planning prompts the importance of key vocabulary to support speaking and listening, key questions to ensure challenge and main teaching steps to ensure engagement and coverage. Across KS1 & KS2 English and reading sessions are taught daily. In Key Stage One and Lower Key Stage Two phonics and spelling and grammar sessions are also part of our weekly timetables. To ensure quality first teaching our teachers receive development opportunities and attend training events regularly. This also aids intervention and support programme delivery.
Phonics
As pupils enter Foundation Stage they are introduced to phonics which allows them to read simple books and begin to write words. Throughout the school we use the cued articulation approach which focusses on correct pronunciation and understanding of how each sound is made. Phonics is supported by Essential Letters and Sounds scheme to ensure a range of approaches to engage all learners and consolidation across the phase. In EYFS and KS1, phonics is taught daily and usually include a 'learning to apply' in each session. It is a statutory requirement that each child completes the Phonics Screening Check towards the end of Year 1. If they do not meet the expected standard, they will receive further intervention and are reassessed in Year 2. In lower KS2, children recap phonic knowledge weekly as part of their English sessions and some children receive phonic interventions where necessary to support their development of spelling, reading and writing.
Reading
At our school we use a shared reading approach to encourage a positive attitude, confidence as well as interest. Throughout these sessions a range of reading and vocabulary skills are taught through texts that are usually linked with our current topics. In EYFS, KS1 & KS2 children work through a colour-banded scheme to show progress until they become 'free readers'. Children take home colour-banded books to embed reading skills at home, our home reading is supported by 'Oxford Reading Buddy'; where eBooks encourage children to read and answer questions. There are a wide range of schemes for children to choose from such as Oxford Reading Tree, Rigby Star and Collins Big Cat. In order to support the children's reading journey we ask that children read at least 5 times a week. We offer a range of incentives across our key stages to raise the importance of reading at home too. To support our assessment of children's reading teachers hear children read individually every fortnight and record their skills shown on a running record and in their home reading log. To help close reading gaps across the school we use Rigby Star phonic support books and have focus reader time allocations. To encourage children's independent reading choices each child visits the innovation space and library once a fortnight to take home a book of their choice and explore other reading materials. We work closely with the school library service whereby we ensure our children are reading the most up to date texts.
Writing
We expose our children to a range of writing opportunities and teach them the key skills they need in order to become confident writers. Our children have handwriting sessions in EYFS and KS1 where they learn how to correctly form their letters in a cursive script, we use 'Letter Join' to support our teaching. By the time children leave EYFS most are able to write words, captions and simple sentences. Across the school children are given lots of opportunities to practise writing and apply skills independently. At King's Academy Northern Parade we use recognise the importance of spoken language, vocabulary and the need to internalise texts. We use the Pie Corbett 'Talk for Write' structure of explore, build and apply. The teaching of English is led through text rich, purposeful, well developed learning journeys, where all children are challenged and supported to reach their full potential. In writing, teachers plan and teach learning journeys with a clear written outcome using the three-step approach to writing (stimulate and generate; capture, sift and sort and create, refine, evaluate.) This journey is designed to show progress, teach the pertinent year group objectives, apply and consolidate these skills and develop vocabulary.
Within a term each child is encouraged to write independently, this is then assessed and used to inform progress, planning and teaching. The amount of individual writing opportunities progressively increase in upper school to ensure a variation of genres and range of purpose and audiences. After each piece children are pupil - conferenced which aims to celebrate what they have done well and next step set with the child. Writing across all key stages is moderated as a whole school, within year groups and at cluster moderation events.
Spelling
Our spelling curriculum is taught within our phonics and SPAG lessons (Year Two & KS2). Children are taught to spell phonetically and make phonetically plausible attempts where appropriate. In KS1 and KS2 pupils are taught the common exception words that link to their phase. These are also displayed around the classroom and accessible on tables for children to use. In EYFS children are taught to read and write the pink and red key words that are part of the 100 high frequency words. In KS1 and KS2 we aim to teach spelling in an active way which also incorporates etymology, morphology and syntax rules.
Assessment
Assessment opportunities occur throughout the year where children are encouraged to show their independent skills. In writing children are encouraged to show these skills in an assessed piece which takes place at the end of a genre. Day to day assessment is thorough within every classroom: during the session, teachers and teaching assistants are encouraged to live mark to provide on the spot feedback for children. In reading children are assessed in shared reading sessions, individual reading time, using the benchmarking process and using piXl for formal assessments. As per the government requirement children are assessed on their phonic application in Year One known as the Phonics Screening Check and in Year Two and Year Six throughout the teacher assessment period known as SATs. We aim to work closely with other schools in our Multi Academy Trust and those within the Local Authority to moderate and discuss learning journeys.
Impact
Our aim is that pupils enjoy reading regularly for pleasure and to gain information and that by reading a broad range of texts children can discuss books with excitement and interest. We also strive for pupil's fluency to improve and vocabulary understanding to be deepened. Closely linked with reading we encourage children to enjoy their writing and have the ability to write for a range of genres and feel confident in applying specific features. Through our English curriculum we support the children to demonstrate our school values (teamwork, resilience, independence, creativity and challenge) and apply these into our non-core curriculum. Across the school there is evidence of clear teaching sequences and teachers are becoming more aware of children's next steps. Through our consistent marking policy our aim is that pupils feel proud of their achievements and understand their steps for improvement. Children are very much part of our feedback process and engage well with our live marking policy.
In order for teachers to feel confident and accurate in assessing the English curriculum we engage in year group, whole school and cluster moderations (Years R,2,6). Each half term teachers track children's progress, and this is discussed during pupil progress meetings with year leaders, the deputy head teacher and the head teacher. Furthermore, information about pupil progress and year group headlines are fed back to the primary English manager to ensure areas for development and support are addressed. To develop our staff across the school regular development drop -ins known as DDIs are conducted by school leaders where we provide instant feedback and support where needed.
Mathematics Curriculum Statement
Maths
Intent
At Kings Academy Norther Parade, we believe that a high-quality Mathematics curriculum helps to grow curious, enthusiastic individuals who develop a lifelong passion for mathematics. We encourage all children to become highly skilled, inquisitive, forward thinking mathematicians who understand the importance of mathematics within everyday life. To develop a growth mindset within mathematics, teachers facilitate opportunities for children to approach complex problems with an open mind set, taking risks and understanding that making mistakes is part of the learning journey. Through carefully planned activities, our mathematics culture inspires resilient independent learners who are able to think logically and work systematically and accurately.
For our pupils, many of whom have not had exposure to foundational mathematical ideas prior to joining us in Early Years, we believe that they will benefit from a practical approach to Mathematics which supports language development in tandem with skills, knowledge and a deep understanding of mathematical concepts. Through our rich and meaningful mathematics curriculum, we provide all children, regardless of their background, with the necessary skills, knowledge and understanding to become successful in their future adventures within an ever-changing world. We strive to develop a mind set in everyone that maths is achievable for all. Building upon prior knowledge and understanding in order to develop the child as an accomplished mathematician is at the heart of our curriculum. In order to achieve this, since 2017, Kings Academy Northern Parade has followed a teaching for mastery approach. This method has been successfully trialled and embedded in Shanghai and other countries around the world that have a proven record of improving Maths teaching. This approach allows us to develop mathematicians who are accurate and fluent in the fundamentals of mathematics, can apply their conceptual understanding to a variety of increasingly complex mathematical problems and can reason with increased confidence.
Implementation
At Kings Academy Northern Parade Schools, Mathematics is planned and taught using a combination of the NCETM professional development materials and a Numicon Approach. Our long-term curriculum maps set out a programme of study in line with the National Curriculum which aims to develop pupils' conceptual understanding of mathematics. Our approach is a combination of a spiral and cumulative curriculum, where maths skills and knowledge are built on pre-existing maths skills and knowledge, and the same key concepts are revisited each year and increase in complexity.
The mastery pedagogy of whole-class interactive teaching is followed, taken from the NCETM and PD Numicon Teaching Guides, where the focus is on all pupils working together on the same lesson content at the same time. In a typical lesson, the teacher leads back and forth interaction, including questioning, short tasks, explanation, demonstration, and discussion. We promote teaching all pupils to depth, and supporting pupils in lessons through the use of resources and rapid intervention. Our rapid graspers are challenged at each stage of the teaching sequence with the use of deepening tasks.
We value the importance rich problem solving tasks and believe this is paramount to developing future mathematicians. In order to develop forward thinking, resilient learners we ensure that children are given plenty of opportunities to apply their skills to problem solve. Across both schools and starting from Early Years, pupils are taught to use technical mathematical vocabulary to support their reasoning, and are expected to talk in full STEM sentences to show their understanding in lessons.
To develop a deep and sustainable understanding, children's skills are developed through the use of the 'Concrete, Pictorial and Abstract' (CPA) approach. In all classes, children consistently use concrete resources and pictorial representations alongside their written methods and mathematical workings. Visualising the mathematics whilst manipulating concrete materials ensures children secure a deepened conceptual understanding. Working walls within the classrooms mirror the CPA approach and allow children to make clear links to previous learning.
The school uses termly diagnostic assessments and question level analysis to ensure maximum progress is made by all learners. This supports teachers to identify any gaps in understanding, so that they can be minimised in a timely manner. The school also uses interleaving and spaced retrieval to ensure retrieval and recall of previously taught topics. These are either planned by the class teacher to assess gaps in understanding or taken from the Numicon Milestone Assessments, and support 'away from the point of teaching' assessment.
Northern Parade Schools also have a number of online tools to support the teaching and learning of mathematics outside of the classroom. In EYFS, Year 1 and Year 2 pupils have access to Numbots, an app that supports key mathematical concepts such as subitising, counting and addition. From Year 2 onwards all pupils have access to TT Rockstars which helps pupils develop rapid recall of multiplication facts, and My Maths, an online homework tool which is either linked to their weekly learning or revisiting previous learning.
Impact
At Kings Academy Northern Parade, we create enthusiastic, curious individuals who develop a lifelong passion for mathematics. Our pupils enjoy mathematics and understand that discussion in lessons, making mistakes, and exploring big ideas and are all valuable parts of the learning process. The teaching of Mathematics is led through purposeful, well developed learning journeys, where all children are challenged and supported to reach their full potential.
In EYFS, our data shows that 80% of pupils achieved Expected or Exceeding for the specific learning goal for mathematics in 2019. This was externally moderated by the LA, PCC Early Years moderation team.
In KS1, maths is now on a three year decline, after a higher than usual number of SEND pupils in the cohort. We achieved 60% ARE+ with 3% achieving the higher standard. In 2021/22 we expect the percentage of pupils achieving ARE+ to return to a figure closer to/broadly in line with national. In addition further support is being provided to support a greater number of pupils achieving the higher standard.
In 2019, our KS2 results improved after a three-year decline, achieving 70% ARE+. Although this is not quite yet at national, it is a significant improvement from the previous year's results. Our percentage of pupils achieving higher standard also increased from 17% to 20% in 2019.
Science Curriculum Statement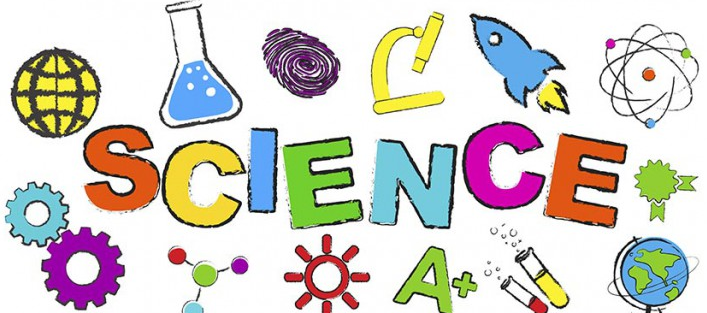 Intent
At King's Academy Northern Parade, we believe that having a high-quality Science Curriculum inspires and prepares children for the 21th Century. In such a vast and ever-changing world, it is important that all children are be taught the essential aspects of Primary Science. Each child will have the opportunity to develop the knowledge, methods, processes and uses of Science, so that they are able to grow a sense of excitement and curiosity about the Scientific world through first hand experiences.
At King's Academy Northern Parade, we aim to nurture and equip children with the scientific knowledge needed to help them build enquiries allowing them to answer questions about the world around them. By making use of our locality, our children are able to explore aspects of Science such as Marine Biology and the micro habitats that are found within the local area. We want our children to become Master's of Science so that they are motivated to pursue Science beyond Primary School.
Implementation
At King's Academy Northern Parade. Children are taught through engaging and motivating weekly Science lessons. These build on prior knowledge, and explore the realms of "working scientifically" whilst embedding the content of Biology, Chemistry and Physics. Teaching Science in this way ensures children are able to develop breadth and depth in their knowledge and skills, whilst also being exposed to a broad and varied Science Curriculum
For each domain of the Science Curriculum, the key skills and knowledge are planned carefully so that the progression through each year group across the school can be seen. Considering the progression this way, ensures that the sequence of lessons throughout a child's time at King's Academy Northern Parade will build upon and develop previous knowledge and skills in a cyclical fashion based on experiencing all five types of enquiry: observation over time, identifying and classifying, pattern seeking, research and comparative and fair testing, in each year group.
Impact
The Science Curriculum is inspirational, extensive and challenging. Children are inspired to grow into budding young scientists who link what they learn with the world they live in. By explicitly teaching the scientific vocabulary, the children have opportunity to explore quality and variety of language, which further develops their ability to articulate scientific concepts clearly and precisely whilst understanding that science is a discipline in its own right.
Our approach to the Science Curriculum results in a fun, engaging and high-quality Science education where they are motivated to become scientists. By drawing links between the Science curriculum and the wider world, teachers are able to revisit misconceptions and knowledge gaps, enabling the children to make good progress over time.
History Curriculum Statement

Intent
At King's Academy Northern Parade, we believe that a high-quality History curriculum inspires children to want to know more about the past and to think as historians. Our History curriculum aims to stimulate children's curiosity about Britain's past and that of the wider world. Our teaching equips pupils with knowledge about Britain's history and how it has influenced and been influenced by the wider world; know and understand about significant aspects of the history of the wider world; changes in living memory and beyond living memory; learn about the lives of significant people that have shaped this nation; understand methods of historical enquiry and be able to ask and answer questions. We want children to love learning about history by gaining knowledge and skills, not just through experiences in the classroom, but also with the use of educational visits and fieldwork.
Implementation
At King's Academy Northern Parade, through a wide range of inspirational, extensive and challenging topics, we cover the skills children need to be historians which, are outlined in the National Curriculum and EYFS framework (understanding the world). For each topic, teachers have carefully identified the key skills and knowledge needed, whilst ensuring they have considered the progression through each year group across the school. This consideration of progression ensures that the sequence of lessons throughout each topic will build and develop the children's previous knowledge and skills. When planning, teachers will often plan opportunities to introduce pupils to historical periods that they will sturdy in more detail at a later key stage. As well as careful sequencing, we also ensure the content is delivered within a meaningful and suitable context with cross curricular links being utilised when appropriate. In particular, utilising the strong writing links from literacy lessons to provide opportunities for further contextual learning. At Northern Parade, we believe history has the same importance as core subjects and feel it is important children are told explicitly that they are learning history skills.
Pupils are provided with a wide variety of experiences both in and out of the classroom. In order to support children's learning, we provide them with first-hand experiences through school visits and welcoming visitors into the school. This includes maximising the rich historical opportunities that our home city of Portsmouth has to offer.
Impact
At King's Academy Northern Parade, we want to instil a love of history within our children through our rich curriculum and historical experiences. Our broad and balanced History curriculum will be evident in both topic and literacy books. These books, as well as learning walks, will showcase the high quality of learning and reflect the children's acquisition of the recognised key skills and knowledge.
Children will gain a further understanding of the history within their local area as well as becoming increasingly aware of wider historical events that have shaped the current world that they live in. They will display a wide range of vocabulary and use historical terms that are appropriate to certain themes. Their thinking will become increasingly more critical and this will encourage them to make informed judgements based on the weight of evidence about the past.
Children's learning will be regularly assessed through a variety of carefully designed activities that allow all children the opportunity to recall their knowledge. These assessments will not only feed into teachers' future planning but will also provide evidence for teachers to make an end of year judgement as to where each child is working in accordance to age related expectations.
Geography Curriculum Statement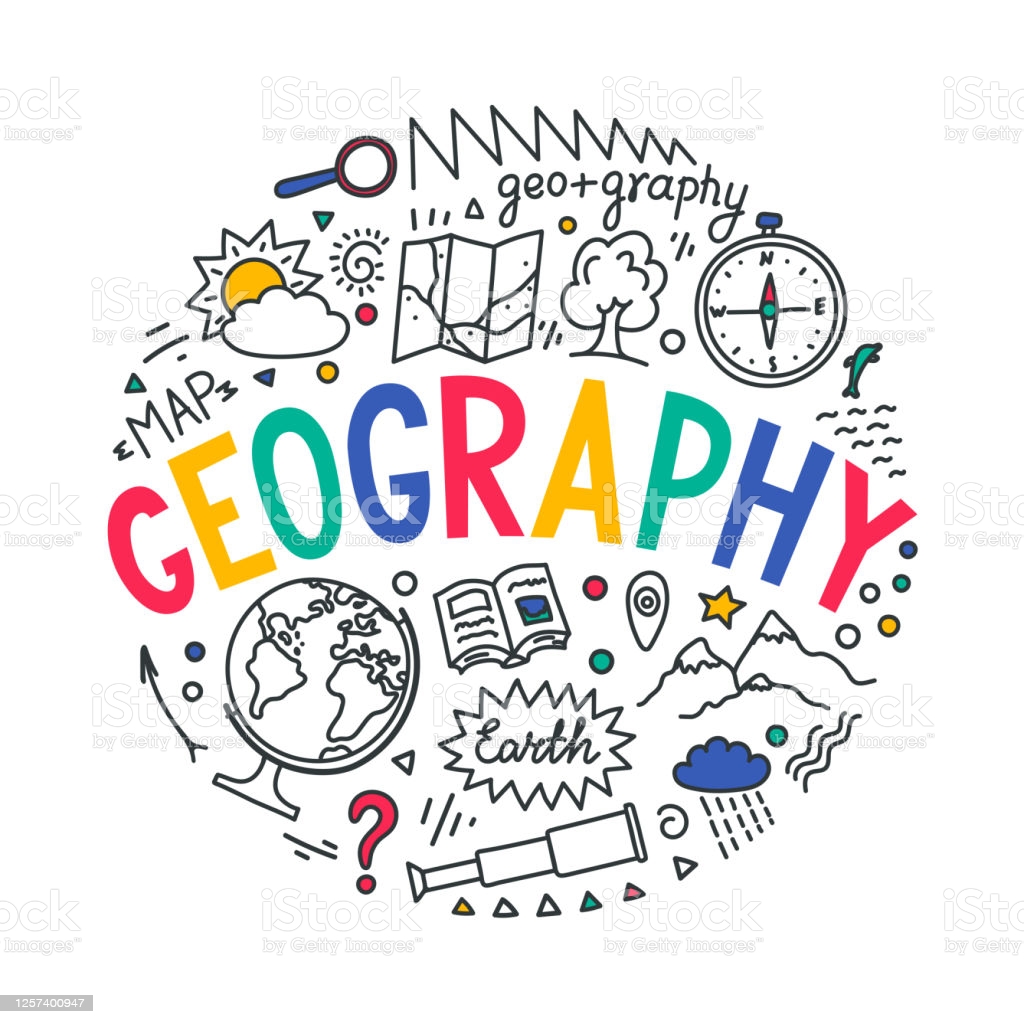 Intent
Our aim is to provide a high-quality Geography education which equips children with locational knowledge, place knowledge, human and physical geography, geographical skills and provides them with experience of fieldwork. The curriculum will provide children with key knowledge about the world around them and the key features of their local area including Portsmouth. By the time they leave King's Academy Northern Parade, children will have gained key knowledge and skills in the four main areas of Geography and how it links to themselves in the area in which they live. The objectives within each strand support the development of learning across the key stages, ensuring a solid grounding for future learning and beyond.
Implementation
At King's Academy Northern Parade, Geography knowledge is taught explicitly using an integrated curriculum approach, allowing the children to progress in their skills and develop their interest and understanding, linked with their current Topic for learning. Clear links are made to Portsmouth and the surrounding area. Teachers use the overview of the current topic to inform them as to where and when Geography learning will take place; the objectives covered are taken directly from the National Curriculum. Teachers are encouraged to link Geography learning across the wider curriculum, as employing cross-curricular links motivates pupils and supports them to make connections and remember the steps they have been taught.
The implementation of the curriculum aims to ensure a balanced coverage of the key areas of Geographical understanding and fieldwork. The children will have experiences of all four strands in each year group, but the subject knowledge imparted becomes increasingly specific and in depth, with more complex skills being taught, making sure that learning is being built upon. For example, children in Key Stage 1 learn to use first hand observations to enhance local awareness, which they will then build upon in Key Stage 2 when they learn to use fieldwork to observe, measure, record and present the human and physical features in the local area using a range of methods, including sketch maps, plans, graphs, and digital technologies.
Impact
Our approach to the curriculum results in a fun, engaging and high-quality Geography education. We aim to showcase the quality of children's learning through work being completed in Geography books. Children are exposed to a progressive curriculum that builds on prior knowledge and results in sustained progress. Children can confidently talk about and discuss how their learning links to the real life context of where they live.
Computing Curriculum Statement

Computing
Intent
At King's Academy Northern Parade, we aim to provide a high-quality Computing education which equips children to use computational thinking and creativity to understand and change the world. The curriculum will provide children with key knowledge about how computers and computer systems work, and how they are designed and programmed. Learners will have the opportunity to gain an understanding of computational systems of all kinds, whether or not they include computers.
By the time they leave KANP, children will have gained key knowledge and skills in the three main areas of the Computing curriculum: computer science (programming and understanding how digital systems work), information technology (evaluating digital content) and using technology safely and respectfully. The objectives within each strand support the development of learning across the key stages, ensuring a solid grounding for future learning and beyond
Implementation
At KANP, teachers use the 'Purple Mash' scheme, as a starting point for the planning of their computing lessons. Teachers are encouraged to link Purple Mash themes to topics as best as they can, but also use computing across the curriculum in other subjects. We have 30 iPads per year group, to ensure that all year groups have the opportunity to use a range of devices and apps for many purposes across the wider curriculum, as well as in discrete computing lessons. Employing cross-curricular links motivates pupils and supports them to make connections and remember the steps they have been taught.
The implementation of the curriculum also ensures a balanced coverage of computer science, information technology and digital literacy. The children will have experiences of all three strands in each year group, but the subject knowledge imparted becomes increasingly specific and in depth, with more complex skills being taught, making sure that learning is being built upon. For example, children in Key Stage 1 learn what algorithms are, which leads them to the design stage of programming in Key Stage 2, where they design, write and debug programs, explaining the thinking behind their algorithms.
Impact
Our approach to the curriculum results in a fun, engaging and high-quality Computing education. We aim to showcase the quality of children's learning through work being completed in Purple Mash, where it is saved to each personal login. We are also developing the use of Seesaw, a digital platform where pupils can share and evaluate their own work, as well as that of their peers. We see this as an important development within the school as now all of the work that children produce for Computing is mainly completed on iPads. Evidence such as this is used to feed into teachers' future planning and teachers are able to revisit misconceptions and knowledge gaps in computing when teaching other curriculum areas. This supports varied paces of learning and ensures all pupils make good, sound progress.
Art & Design Curriculum Statement
Intent
At King's Academy Northern Parade, we believe that art is a vital and integral part of children's education. It provides them with opportunities to develop a range of ways in which they can share and express their individual creativity, whilst learning about and making links with a wide spectrum of different types of art in our society. Art contributes to children's personal development in creativity, independence, resilience and self-reflection, which therefore links strongly to our school values. The focus is in developing proficiency in drawing, painting, understanding colour and shade and sculpture, with the overall aim of developing a rigorous understanding, critical awareness and inspiration of art and design.
The art curriculum will develop children's critical abilities and understanding of their own and others' cultural heritages through studying a range of artists and designers throughout history.
Children will develop their understanding of the visual language of art with effective teaching and carefully thought out sequences of lessons and experiences. Understanding of the visual elements of art and design (line, tone, texture, colour, pattern, shape, 3D form) will be developed by providing an accessible and engaging curriculum which will enable children to reach their full potential.
Implementation
We teach a skills-based art curriculum, which allows children to express their creative imagination as well as providing them with opportunities to practise and develop mastery in the key processes of art: drawing, painting, printing, textiles and sculpture. This is supported through the studying of key artists and the development of a knowledge of their work.
At King's Academy Northern Parade, the children are taught Art as part of their termly topic work and this can involve studying existing pieces of art and exploring new skills and media before being given the opportunity to use these skills within the context of their topic work. Progressively through the school, the children will then be given experience in evaluating their own work as well as the work of others, and where appropriate be given constructive feedback and next steps, with further opportunities to create the art piece, to improve their work and ensure that the skills are being developed. The evidence of their work is collected within the art sketchbook, which follows the children through the school. Photographs of larger, group or 3D pieces are also kept within this book.
Impact
Children are exposed to a wide variety of skills and knowledge which can influence their own creative style and give them confidence to express themselves through Art. This is shown in their sketch books which are an ongoing record of their progression in Art. Teachers use this information to inform future lessons, ensuring children are supported and challenged appropriately.
Children that lack confidence in other areas of the curriculum can find their voice in Art, raising their self esteem.
Teachers select skills from this progression document when planning their Art lessons to ensure the children build on prior knowledge and advance their skills further.
This glossary explains the skills from the progression document and shows examples.
Design Technology Curriculum Statement

Intent
At King's Academy Northern Parade, we aim for children to develop their creativity and imagination when practically creating and designing products within a variety of contexts. In addition, pupils will understand and apply the principles of nutrition and learn how to prepare and cook a variety of foods. Pupils from KANP will broaden their subject knowledge by building on key skills that they have learnt from other curriculum areas such as; science, mathematics, engineering, PSHE, computing and art. Students will learn how to take risks, innovate and enterprise from these experiences and become more knowledgeable on the impact past and present design and technology has on the world.
Implementation
At King's Academy Northern Parade, Design and Technology is taught in a bespoke manner with cross curricular links where possible. Employing cross-curricular links motivates pupils and supports them to make connections. Teachers are encouraged to create Design and Technology criteria associated with the topics they are covering for the term to create a purpose for the pupils. The children then have the experience of design, make, evaluate, whilst developing their technical knowledge alongside this. As for cooking and nutrition, pupils are provided with opportunities of hands on cookery as well as, learning about food throughout each year to educate them on a balanced diet, food hygiene and seasonality. By the end of Key Stage 1, children will have the basic principles of a healthy and varied diet to prepare dishes and understand where food comes from. In Key Stage 2, pupils will be able to prepare and cook a variety of dishes using a wider variety of skills and refer back to their knowledge of food and its process.
Impact
Our aim is to ensure children have various opportunities for hands on practical design and technology experiences through the cross-curricular approach. We aim to showcase the quality and experiences of this work through the journey in children's topic books from the designing of their products, photographic evidence of their practical work implemented and their evaluation recorded in a manner of ways. Cookery lessons will be evident from photographs which will be recorded in the pupils' books and the objectives they have covered about food and nutrition linking with PSHE. Each year children will build stronger fine motor skills and use a wider variety of resources which will challenge their thinking and design making, linking to our schools' Dragon Values.
Physical Education Curriculum Statement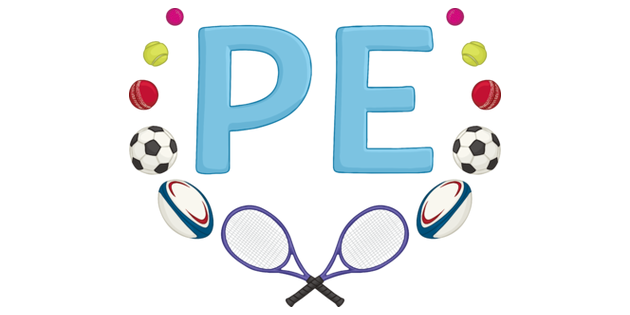 Intent
At King's Academy Northern Parade, our aim is to provide a high quality, physical education program which allows children to take part in a wide range of physical activities, engage in competitive sports and learn about and live a healthy and active life. As children move through the school, there is a clear progression of the skills that they will learn within each year group building on previous learning. By the time children leave KANP; they will learn about and take part in a wide range of different team sports, develop their strength, body control and flexibility through dance and athletics, learn more about healthy living and why exercise is important. Children will also take part in swimming lessons during their time at school. Our PE curriculum provides opportunities for pupils to become physically confident in a way which supports their health and fitness. Opportunities to compete in sport and other activities build character and help to embed values such as fairness and respect.
The national curriculum for PE aims to ensure that all pupils:
develop competence to excel in a broad range of physical activities
are physically active for sustained periods of time
engage in competitive sports and activities
lead healthy, active lives
Implementation
At KANP, children are encouraged to take part in a wide range of physical activities. The intention is every child receives two hours of physical education each week.
In addition to the physical activity within curriculum time; the school also takes part in a morning physical activity (YR take part in a body control program (BEAM) ,KS1 Wake & Shake base exercise routine in their classrooms, KS2 our version of the Daily Mile where pupils can either walk/jog circuits in their year group outside play space or run a mile outside around a specific course, monitored by a member of staff) before registration and there is a range of after school clubs sports club available and we also take part in a wide range of sporting competitions across the city (Covid allowing) .
We have used our Sports Premium Funding in many different ways to help improve our teaching of PE. We have purchased a wide range of sporting equipment to allow the children to take part in a range of sports, we have also provided free school PE kits to children who need them, the school also employs a sports coach to teach PE lessons. This provides CPD for current staff enabling them to meet the requirement the national curriculum.Each half term the focus of each PE lesson is different; It may be the teaching of a team sport where children learn the skills needed for that sport before moving on to playing team games or a half term focusing on learning different skills of movement or control within athletics, dance or gymnastics. We have developed a secure teacher assessment framework which helps identify children who may need extra support and those that we can push and develop.
Impact
With a rising level of obesity nationally we have a focus on improving children's health, fitness and future life chances. In order to maintain our aim to build resilient and well rounded children, we actively promote inter school competitions.
Further information- This PE curriculum refers to the PE provision in a post Covid environment. We have adapted our PE provision to reflect the current Covid situation and are unable to run certain clubs due to this.
Languages Curriculum Statement
Intent
At King's Academy Northern Parade, our aim is to provide a high quality curriculum for the learning of Spanish which links to and enhances the wider curriculum and enables all pupils to make substantial progress in the language, for practical communication and as a solid grounding for future learning of Spanish and other languages.
Children will:
Develop resilience in language learning as well as enjoyment of it through a challenging scheme of work.
Acquire language learning strategies for memorisation and retrieval as well as for listening, reading and understanding.
Develop the skill of how to use a bilingual dictionary to decode unfamiliar language and extend their vocabulary.
Be able to manipulate language to speak or write sentences creatively using prior knowledge of grammar and key features; with and without a dictionary.
Have a solid grasp of the key sounds of the Spanish language and their corresponding graphemes and be able to apply this knowledge when speaking, listening and reading aloud
Recognise some of the language patterns of the Spanish language and how these differ or are similar to English.
Appreciate and be able to copy the sound of the language at text level through songs, stories and rhymes.
Develop their cultural awareness and understanding of the world - especially with reference to Spanish speaking countries
Make links between the learning of Spanish and the wider curriculum and be able to transfer their language acquisition and grammar skills to enhance their learning of English.
Links between the learning of Spanish and the wider curriculum will allow pupils to transfer language acquisition and grammar skills to enhance their English learning and broaden their vocabulary as well as enhancing their cultural awareness and relevance of language learning.
Appreciation of regional and national variations of Spanish vocabulary and pronunciation should enhance pupils' own cultural identity and awareness of their local language variations, in particular, the conjugation of some common verbs.
Implementation
Weekly lessons of 30 – 45 minutes are expected to be delivered by the class teacher with follow up activities for each lesson to increase exposure to the language between lessons.
Teachers will have access to a detailed lessons plans and a range of resources, designed for use by non-specialists.
Regular internal and external CPD will be made available, along with ad hoc support from the language lead to develop teachers' ability and confidence to deliver Spanish lessons.
A wide range of resources will be provided for interest and to support teaching such as audio enhanced interactive whiteboard resources, board games, videos, quizzes, songs and books.
Authentic Spanish resources such as maps, posters, menus, songs, books will be used as much as possible, along with audio recordings of a native speaker.
Where possible, teaching will link to the wider curriculum and pupils will make use a variety of skills to present their ideas, such as audiobooks, digital comics, drama or music.
Vocabulary and pronunciation will be based on European, rather than South American Spanish.
The lesson activities are challenging, varied and interactive, and develop listening, reading, speaking and writing skills using a variety of resources
The lessons are designed to be progressive and build on prior learning through a 'spiral' approach to teaching, moving from word to sentence level over Key Stage 2.
The choice of vocabulary ensures exposure to all the key phonic sounds and ability to build sentences using grammatical knowledge
Lesson plans include ideas for support for the less able and to extend the more able
It is expected that formative assessment in each lesson informs the planning and teaching of subsequent lesson plans
Based on the evidence of the above records of achievement and progress, teachers can inform parents/guardians of this, using report statements which relate to the expected targets of each year group under the headings 'emerging, expected and exceeding'
Impact
The lesson plans indicate which activity is an opportunity to assess progress and is linked to the KS2 targets and in particular to those of the appropriate year group as detailed above
A teacher assessment grid is provided to record attainment of each target for each skill in each year group and to track progress
The completed activities in the pupil books gather evidence of the listening, reading and writing targets
Evidence of speaking activities can be gathered by making audio or video recordings of the suggested activities in the lesson plans
Children self-assess their progress at the end of each section of work and comment on their grasp of the new knowledge. Teachers will also be expected to provide a written response to this.
To enhance the impact on enjoyment and intercultural understanding, the school will consider organising language events and competitions; making penfriend links; provide access to out-of-school online materials; take-home bags of resources etc.
All of the above provides evidence that the 'statements of intent' are met
Religious Education Curriculum Statement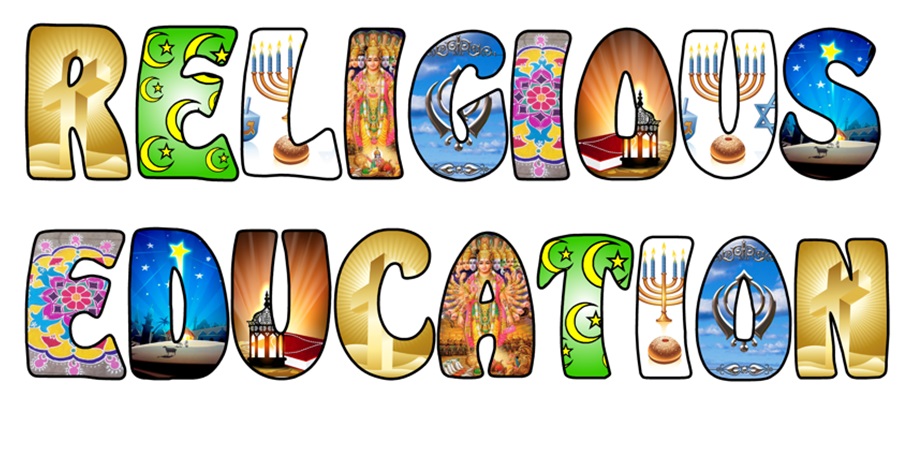 Intent
At King's Academy Northern Parade we use the Primary National Curriculum for Religious Education, accompanied by the Living Difference III agreed syllabus. This agreed Syllabus focuses on an enquiry based curriculum for RE around concepts.
CONCEPTS A: Common to all people e.g. celebration, power, belonging
CONCEPTS B: Shared by many religions e.g. God, worship, symbolism
CONCEPTS C: Unique to a particular religion e.g. Dukkha (Buddhism)
The key skills are: Communicate, Apply, Enquire, Contextualise, Evaluate (within the religion and without the religion i.e. outside of it)
Our aim is to provide a high-quality Religious Education using the local area of Porsmouth, a diverse and multicultural city, which encourages all children to explore and interpret a variety of concepts, beliefs and practices within religions and to their own and others' cultural and life experiences. Children are helped to understand and respect the position of others who do not hold the same or any religious beliefs and to encourage children to adopt a reflective approach to life.
The purpose of the curriculum is to provide every child with essential skills to support their development, enable them to apply previously learnt knowledge, and build upon these skills as they continue their learning journey through the key stages.
Implementation
The learning journey at Early Years and Foundation Stage
The Foundation Stage precedes Key Stage 1; it provides the basis on which children start to develop their dispositions and skills for learning they will use throughout their lives. RE curriculum planning for Reception year children in the Foundation Stage should ensure continuity and progression in children's learning towards and throughout Key Stage 1.
Each unit of work for RE in a Reception class will be an enquiry into the children's experience of a concept and link strongly to the EYFS characteristics of learning. Concepts that are particularly appropriate for Reception children might be belonging, celebration and specialness. These concepts provide a basis to the development of understanding in the remaining key stages and are readily accessible in the context of children's experiences. For some Reception classes, it may be useful for children to explore their experiences of the same concept more than once, but with a different context, eg special clothes and special people. There will be additional opportunities to explore concepts further during child-initiated learning. Planning must ensure inclusion of at least two units relating to a Christian context and two units which focus on the religion explored within Key Stage 1 at the school.
The cycle of enquiry offers opportunities for both adult-led and enhanced, child-initiated learning activities
Religious education in Key Stage 1
Children in Key Stage 1 will continue to explore and reflect on their own way of life and feelings about this and also continue developing an understanding of religious and non-religious ways of living. They should continue to be encouraged to ask questions and recognise that different people may respond in different ways to their questions.
Children should be encouraged to explore and share their own experiences of the concepts studied. In this way they will begin to attend to other people's experiences of concepts found in religious and non-religious ways of life.
At this key stage the enquiry into what it means to live a religious and non-religious life will be concerned with enquiring into concepts common to all people (A concepts), where children will engage within their own experience. These concepts are also evident in religious ways of life, for example happy, sad, remembering and thanking. Towards the end of the key stage children should begin to explore concepts that are shared across many faith narratives (B concepts).
At Key Stage 1 the main focus is on A concepts.
Older children within the key stage (Year 2) can also explore B concepts, for example God and symbol.
Children will be introduced to terms specific to religions (eg Shabbat) but the focus for enquiry into concepts will be rooted in in their own experience (for example, celebrating is the focus concept but Shabbat is a Jewish example of this).
Religious education in Key Stage 2
During Key Stage 2 children will develop their dispositions and skills for enquiry further, which enables them to have a more mature understanding of different religious traditions. They should now be able to identify and make their own responses to some of the issues that arise in their own and others' experience with regard to living a religious or non-religious life. They should be encouraged to develop their ability to ask and pursue more perceptive and complex questions.
The focus on B concepts will increase as pupil's progress through Key Stage 2.
There will continue to be some cycles of enquiry beginning with children's experiences of A concepts, although these enquiries will usually become more complex and sophisticated in terms of engagement with the concept from the perspective of a religious or non-religious person outside their experience, as the children get older.
In Year 5 and 6 some children will have the opportunity to enquire into C concepts.
As Key Stage 2 progresses, children usually have a broader range of experiences to draw on for their enquiries. They will continue to engage with concepts that are common to all people (A concepts), for example freedom, authority, sacrifice, as well as investigate concepts that are shared by many faith narratives (B concepts), for example holiness, pilgrimage and rites of passage. Through their enquiries children will also encounter concepts distinctive of particular religions (C concepts), for example Trinity, moksha, mitzvot.
Impact
Our aim is to encourage a reflective approach to the different concepts, beliefs and practices within religion and to learn and explore the 6 main faiths starting with Christianity and Hinduism in key stage 1.
All children will have had the opportunity to reflect, analyse, discuss, debate and to explore and discover the world in which they live. They will have developed an awareness of the meaning of a multicultural society and be able to empathise, respect and understand people from different walks of life, faiths, and ethnic backgrounds. They will understand tolerance and will be equipped with religious literacy skills that will last a lifetime.
PSHE Curriculum Statement

Intent
At King's Academy Northern Parade, we believe that a high-quality PSHE curriculum inspires children to develop the knowledge and attributes they need to reach their full potential throughout their lives. Our PSHE curriculum aims to engage children in exciting lessons, that portray real-life scenarios, whilst providing them with the opportunity to problem solve in a safe environment. We strive to promote pupils' self-esteem and well-being by teaching lessons that reflect our school values and impart crucial knowledge in three key areas - Health and Wellbeing, Relationships, and Living in the Wider World. Our teaching equips pupils with the skills they will need to develop into happy adults, who contribute effectively to society. With these skills, pupils will then be able to draw upon their understanding in order to engage and excel in the ever-changing world in which they live, both now and in the future.
Implementation
At KANP we use SCARF (Safety, Caring, Achievement, Resilience, Friendship), a comprehensive scheme of work for PSHE, RSE and Wellbeing education. The SCARF scheme is mapped to the PSHE Association Programmes of Study to provide a whole-school approach to promoting positive behaviour, safety, achievement and wellbeing, and is in line with our school values . We have chosen SCARF as our PSHE resource because the lessons build upon children's prior learning and the content is both relevant and sensitive to the needs of the children. There is planned progression across the SCARF scheme of work, so that children are increasingly and appropriately challenged as they move through the school. Assessment is completed by the class teacher using the range of SCARF Assessment tools, to demonstrate progression of both skills and knowledge.
KANP follows the six suggested half-termly units and adapts the scheme of work where necessary to meet the local circumstances of our school.
The SCARF programme divides the year into 6 themed units:
Me and My Relationships: includes content on feelings, emotions, conflict resolution and friendships;
Valuing Difference: a focus on respectful relationships and British values;
Keeping Myself Safe: looking at keeping ourselves healthy and safe;
Rights and Responsibilities: learning about money, living the wider world and the environment;
Being My Best: developing skills in keeping healthy, developing a growth mindset (resilience), goal-setting & achievement;
Growing & Changing: finding out about the human body, the changes that take place from birth to old age and being safe.
Children are encouraged to engage in activities that promote an understanding of themselves as growing and changing individuals, and as members of a wider community, based on their own first hand experiences. These activities also encourage pupils to understand how their choices and behaviours can affect others. They are encouraged to play and learn alongside – then collaboratively with – their peers. They may use their personal and social skills to develop or extend these activities. Children are also given the opportunity to make choices about their health and environment and are encouraged to develop a caring attitude towards others.
Impact
At King's Academy Northern Parade, pupils are able to use the skills they have learnt to demonstrate a deeper understanding of what it takes to become a positive member of society. They will know the meaning and importance of our school values and the essential requirements for the development of positive relationships. We seek to ensure that the PSHE that we teach, improves the physical, social, and mental well-being of pupils. Through our PSHE lessons, we believe that we can enhance children's education and help them to become caring, respectful, aspirational and confident individuals. Further to this, we strive for all pupils at KANP to have:
• the knowledge, self-esteem, confidence and self-awareness to make informed choices and decisions
• made significant in the development of social skills and social awareness
• a sense of their own personal and social experiences
• a responsible attitude towards the maintenance of good physical and mental health, supported by a safe and healthy lifestyle
• effective interpersonal relationships and developed a caring attitude towards others
• a caring attitude towards and responsibility for the environment
• developed skills to manage their feelings, build resilience and be independent, curious problem solvers
• understood how society works and the laws, rights and responsibilities involved.
Music

Music

Intent
To have a curriculum which both applies to a set of children and which stimulates their desire for learning, is not an easy thing to achieve. All aspects of a school curriculum should contribute towards a common outcome – in our school's case, fulfilling the motto of "Eager to learn, learn to live", and therefore every subject needs to support the children in their ability to be life-long learners with skills which will see them into teenage years and beyond. To create such a curriculum and engage every pupil is what we seek to do, and the school sees every subject as important in fulfilling this role.
Kings Academy Northern Parade draws children from many different socio-economic backgrounds, and includes many children with special needs, children with EAL, services children, and behaviour issues. Many children have limited experiences of the world, poor vocabulary and poor skills. The school aims in all its planning to cater as much as possible to encourage and draw all children into an inclusive and supportive environment where all children are valued and appreciated. Music is a vital part of encouraging all skills for learning in all aspects of the curriculum.
The benefits of music are well documented but the reality of experience is sadly often side-lined. In the case of Kings Academy Northern Parade however, music is taught not only for its intrinsic value but also for the added benefits which creativity brings to the classroom – such skills as sharing and socialising, using and developing language and vocabulary (including practising sounds and mouth shapes) turn taking, concentration, logic and ordering, awe and wonder, exploration where there is no wrong - only creative thought. As part of our journey investigating the "growth mindset" ideas, staff have been made more aware of the benefits of singing and music making alongside all other art forms, within the classroom setting. To increase music making and use the skills taught in music specific lessons, is where the children realise that they are indeed musicians themselves and that anything is possible. Transferral of skills can then take place and the curriculum then becomes a much broader and more interesting way of learning.
If each child sees themselves as an artist, challenges themselves to try new skills and has a "can do" attitude, then those aspects of growth will support all their learning and also promote excellent attitudes towards learning. The school believes that music supports all the dragon values and feeds into each one. Creativity, independence, teamwork, resilience, challenge can all be presented through and by musical activities in a fun, and enjoyable way.
The music mantra is: "MUSIC REACHES PARTS THAT OTHER SUBJECTS CAN'T!"
Implementation
The music curriculum is based on the Primary Curriculum 2014 but is structured through the developmental skills progression produced by the Portsmouth Music Hub. It is a strongly held view by staff that whatever is taught should be firstly at the correct level for the age of the children, and secondly sequenced correctly to gain the maximum benefit for learning within our spiral curriculum. The Portsmouth Music Hub progression covers from the Foundation Stage to Year 6 and is a comprehensive overview of how, what, and when music should be taught. From this, the staff at NP have developed a music overview which includes these skills, at the correct stages of development, linking topic areas and progressive vocal, instrumental, and compositional tasks, to produce a comprehensive and inclusive curriculum for all the children. It is important that this is accessible to all children no matter what their background or what their needs may be.
All the children have at least one hour of music specific lessons during the week led by one of the specialist music teachers. Curriculum music is taught during these lessons. We also acknowledge the requirement for flexibility around needs. Consequently, we have at various times led small group sessions, one to one sessions, instrumental work in small groups, cross phase singing groups, and SEND groups.
The Year 2 children also have the option of joining the choir and recorder group – both of which are extra-curricular activities.
As the children progress into the junior part of the school/KS2, music specific lessons become more instrument based with the addition of topic related activities, notation reading, composition skills and listening development. At this stage, the children are encouraged to begin individual instrumental lessons if they so choose, and group instrumental work at this point includes the steel pans. Whole class music may then be based around the keyboard, ukulele, guitar, djembe drums, steel pans, vocal.
The children are also encouraged to take part in concerts, performances and inter-school events.
The children are also offered the opportunity of joining the KS2 choir, plus there is the opportunity to join either of the year 5 or year 6 steel pan groups.
Impact
Although there are no official standard tests to signify musical progress in school, there are many ways in which the school seeks to assess, promote and raise standards across the key stages in music.
Generally:
The school has comprehensive assessment sheets in place, by which the children's end of music topic knowledge, skills and understanding are noted.
Reports are sent to parents at the end of the year, staff are available to discuss with parents.
Close working with the Portsmouth Music Hub ensures discussion regarding development and moderation of music skills.
Various accreditations: (presently working towards ARTSMARK) we have held ARTSMARK Gold award four times at the infants consistently. This award enables the infant school to audit what we do and why, where we want to go next, what we do to have to get there, and then implement new policy/classroom changes.
Extensive involvement with the Portsmouth Music Hub – concerts and festivals which give feedback re quality of singing.
Working with various outside agencies and other schools e.g. ALNS (Platinum ARTSMARK secondary school), schools in the King's Group Academies MAT, charities – MAKE, Portsmouth Arts, and Portsmouth Schools' Music Festival.
Some children further their skills and interests by pursuing music at secondary and adult level.
Some children achieve ABRSM exams – eg. grade 1 and 2 distinction in recorder playing.
In-house concerts/performances e.g. end of topic shows to parents. Parents comment positively about the opportunities and increased confidence of their children.
Outdoor Learning

Eco Urban Ranger!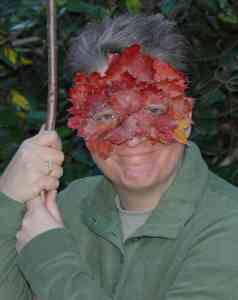 Meet Dr Collins
Our School Eco Warrior!
She comes into School each week to teach the children about nature and the outdoor environment delivering unique and exciting learning experiences linked to term topics.