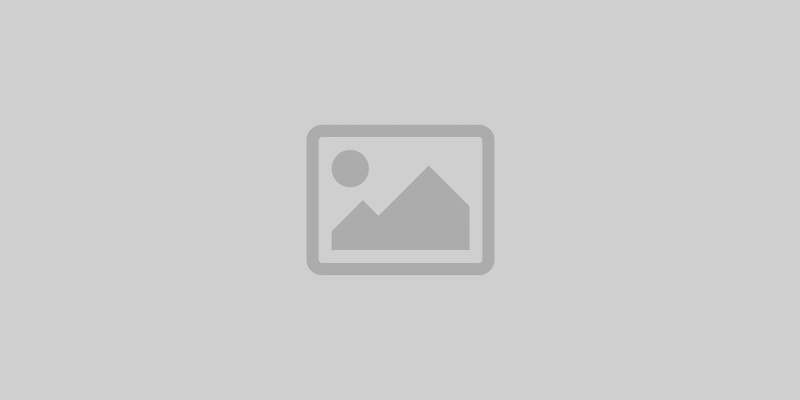 Class Teacher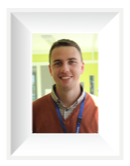 Mr Dyke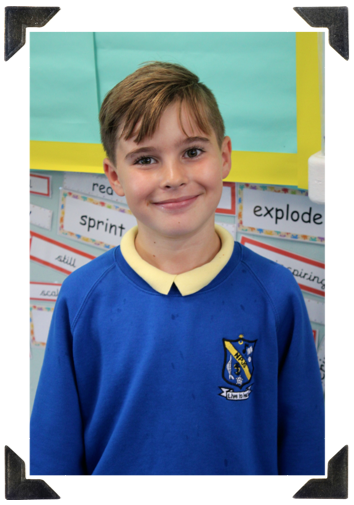 Congratulations to our Class Captain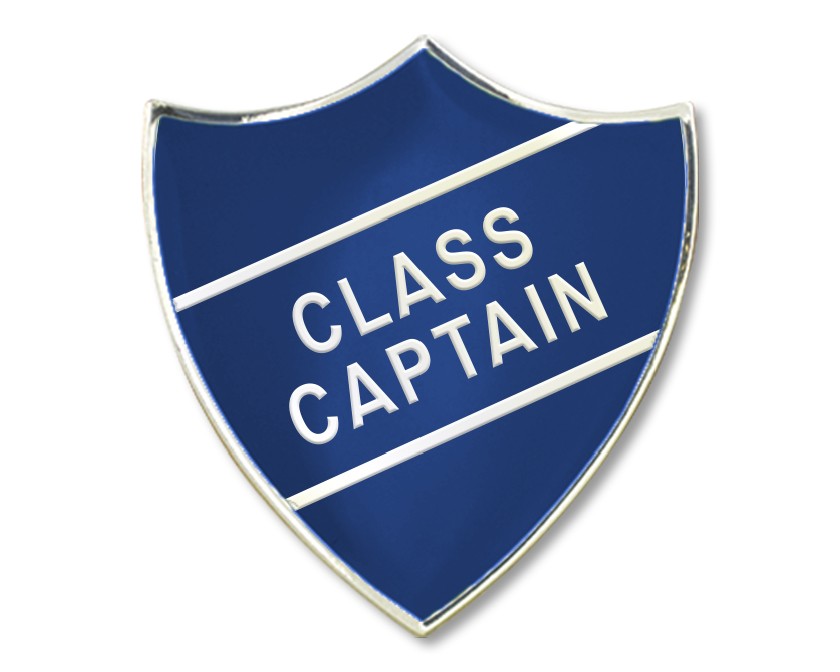 Kacy M
Autumn Term 1
Week 1
Off to a flying start!
The summer feels well and truly over but no one has been feeling blue in Kookaburra Class!
In English and Shared Reading we have started out unit on the fantastic Mr Stink! The children have loved what they have read so far and are keen to keep going. All week we have been practicing our super sentences and finished off with a brilliant character description. I can't wait to see what they come up with next week.
During our Maths lessons we have been learning about how our minds grow even when we make mistakes. Everyone has had a go at a range of practical problems and questions. Next week they will put their new found positivity into action!
In Topic we kicked off our Angry Aztec unit with a dramatic sacrifice, which I'm sure you have heard all about. The children game back filled with questions and intrigue! They have all made such a positive start to Year 5 and I'm excited to see that carry on throughout the term.
Week 2
Week two of the school year flew by and plenty was happening inside the classroom!
In English we started to immerse ourselves into character and setting descriptions. We have also been writing some fantastic sentences, which contained fronted adverbials and relative clauses!
In maths we had a great week looking at number and had a go at a range of problems. With our brilliant growth mindset approach in Kookaburra class we all knew our brains were getting stronger!
Next week we are all looking forward to going into the next stage of our English and continuing to learn even more about the Aztecs.
Week 3

It has been another busy week in kookaburra class!

In English we have been doing our class changes to the Mr stink character and setting description. Our class changes are about an old woman from Mary Poppins. Everyone's writing was rich in description. Next week we will be going more into the fantastic setting description, which we decided would be a tree house.

In maths we have been looking at our greater, less than, and equal to symbols. We have been ordering numbers smallest to largest and writing numbers in words. We had some excellent feedback marking answers including a tricky algebra question. Next week we move onto rounding!
In topic we have been writing weather reports for the Aztec, which we will perform as a class in assembly next week. We also learnt some super Spanish, we can now say "how are you", "alright", "not good" and "fine". As well as that, we looked at some Spanish cities and beautiful Spanish food.
Written by: Kacy and George
Week 4
Reader of the Week: Phoebe
Class Captain: Oliver
We have had another magnificent week in Kookaburras.
In shared reading we have been forming arguments about whether we would recommend Mr Stink to someone. We also talked about Chloe's problems and went in role as the characters to see if we could give advice on how to help. Next week we will be doing a range of activities whilst other people in our year group are at Bealieu.
In maths we have been rounding to the nearest 100,000, 10,000, 1,000, 100 and 10s. for example round 2,543 to the nearest 1,000, which is 3,000. This week also saw us practicing our 6 times tables which ended with Dylan being crowned the champion!
In topic we made a weather report as a class and performed it during our class assembly. The assembly even included a re-enactment of an Aztec sacrifice.
In English we focused on our setting descriptions for our Mary Poppins character, Mrs poppy. We also introduced a new spelling monster, Zorb. We have to help Zorb discover meanings of the words and he frequently pops up during the week to see how we are getting on.
Written by: Kacy and Phoebe
Week 6
Big Quiz Winners: China
It's been another fun week in Kookaburra class
In English we have been publishing our setting and character descriptions for Mr Stink. Everyone has worked really hard to produce something they are proud of. We have also been working on our handwriting and we have earning plenty of stamps (to get our pen licence). Now the first block of English is finished, we can use our setting and character description skills to help us produce even more immersive pieces of writing.
In shared reading we have been read chapter 6 and 7 of Mr Stink. We learnt what made a balanced argument and constructor our own, which gave reasons for and against Mr Stink moving into Chloe's Shed.
Maths has been filled with more challenges and we have been working on our addition skills. Kookaburras are never afraid to make mistakes and our growth mindset approach has helped us all week.
Next week we are looking forward to learning more about the Aztecs and starting our new English unit!
Autumn Term 2
Week 1
Big Quiz Winners: Germany
Reader of the Week: George H
Class Captain: Lily
Flash! Bang! Sparkle!
The week got off to a dazzling start with Light up the Sky.
In English we have been looking at explanation texts. In our sentence level activities, we discovered subordinating, co-ordinating and causal conjunctions. During the week we played a range of activities to help us spot the different types. Alongside this we have looked to immersed ourselves into the class text and next week we will be changing it to our own class version.
This was our second inspirational maths week! We have spent a long time talking about growth mindset and how our brains grow. Throughout the week we faced a series of problems designed test our problem solving and teamwork skills. Some of our favourite tasks were Pascal's Triangle and Game of Totals. Kookaburra class is full of children with a positive mindset, who know how to sniff out a pattern!
In Topic we have looked at the status of Aztec tribe members and their role within the tribe would affect their day to day life. We have also explored the art of weaving and discussed how hard it would be if we had to weave all of our own clothes!
The first week back has flown by and we are excited to keep our learning momentum going!
Week 2
Reader of the Week: Mickey
Class Captain: Karina
Wrap up warm!
It's been a cold week but luckily our hard work has kept us warm! In English we have been writing our class explanation text in Ancient Egypt. As a class we have been able to produce a brilliant version and they are all excited to write their own explanation text!
In maths we have been looking at decimals and exploring how to represent tenths, hundredths and thousandths. As well as this we have been rounding decimals to the nearest whole number and tenth. Next week we will continue looking at and ordering decimals before moving into fractions.
In topic we create some fabulous Aztec masks, which represented the gods. Next week we will be decorating them so they are ready to take home. It's been impressive to see how creative everyone has been and they can't wait to show you their work!
Week 3
Big Quiz Winners: Germany
Reader of the Week: Mia
Class Captain: Chloe
It has been another zip zap zoodle week with Zorb.
In English we have been looking at creating our own explanation texts for how the Aztecs became extinct. We have worked really hard to include a range of tools such as; expert statements, conjunctions and relative clauses.
In shared reading we have been looking at non-fiction texts. On day one we looked at hypothermia and drew all three stages. It was fascinating to learn about the changes that would happen to the body!
In maths we looked at decimals! Although it started off difficult with hard work and our brilliant growth mindset we managed to crack them. We have explored how to represent a thousandth, hundredth and tenths as well as ordering and rounding decimals.
In topic we were sent a message by Lord Alan Sugar who informed us we had to start our Aztec themed chocolate business. We carried out market research as to what flavours people enjoy to eat and designed our own bars.
Week 4
Reader of the Week: Karina
Big Quiz Winners: China
In English we have been looking at the Piano Short Story. Our short bursts have been based on the emotional clip and we have worked hard to produce some brilliant flashbacks. It has been an exciting writing venture.
In Maths we have been exploring fractions, both mixed and improper. He have been discovering how to represent fractions in a variety of ways and finished the week starting to add them. Next week we will be multiplying our fractions!
In Shared Reading we have been looking at Room 13, making inferences and predictions on what will happen next as well as what happened before.
This week in Topic we have been preparing for making our chocolate to do with our Angry Aztecs Topic. Not only have we now designed our chocolates but we have calculated the cost of the ingredients. Everyone is extremely excited for December the 12th when the professional chocolate makers come in!
Written by: Mia and James
Week 6
Brrrr! Grab a mug of hot chocolate and read what we did this week in kookaburras!!
In English we have been looking at modal verbs and putting them into sentences. Everyone has been completely fb up with their own ideas for a new wishing story that contains flashbacks! There are so many fascinating ideas and I can't wait for them to finish writing them next week.
We had a go at a tricky reading test this week and I have been so impressed with everyone's attitude. Not one kookaburra gave up, so well done!
In maths we crowned a new times table champion, Oliver. We have been exploring different mental strategies for multiplying such as; arrays, number line, partitioning and coin card.
With one week to go until the Christmas break everyone is going to work hard to finish the autumn term in a high!
Spring Term 1
Week 1
Well done to our Class Captain Kieran!
It has been a busy first week back and we have already got our teeth stuck into some tasty topics. In English we had a mysterious letter for the King, who informed us of a writing competition. He told us that the last time he was entertained was by a text called "A Tale of True Love". After reading the text we all understood why it must be his favourite!
In Shared Reading we have been looking at the life of William Shakespeare. Discovering interesting facts about his personal and professional life by using the skim and scan skill. We have also been practicing our note taking skills and being able to write up our notes into paragraphs.
Investigation! In Maths we were face with lots of different investigations based on multiples and factors. At times we had to be resilient and challenge ourselves to be successful. Next week we will continue to look at factors and multiples and I am confident our brains will continue to grow.
Week 2
Reader of the Week: Chloe.T
Class Captain: Saffron
The fabulous class of kookaburras have been hard at work during this fun week.
In English we have been looking at similes and created some superb examples. We looked at writing some fantastic short bursts and even had a go at writing an additional ending to A Tale of True Love. The range of rich vocabulary was wonderful to read. Finishing the week in style, we had a go at creating a simile poem based on love and hate, all of the children came up with some fascinating writing!
In maths we have been looking at squared and cubed numbers. We explored with multi-link and saw what happened to a number when it gets squared and cubed.
In topic we continued to look at the Tudors! Our classroom has been split into two houses. The House of Lancaster and the House of York, which are led by Henry Tudor and King Richard III. Once discovering our houses, we created posters with persuasive language to try and get people to join our cause.
Written by Saffron and Kacy
Week 4
Reader of the Week: Shahid
Class Captain: Amber
In Shared Reading we have been working in different groups to perform the magnificent Romeo and Juliet. This is a part of our spring term because we have been looking at the infamous William Shakespeare.
In English we have been developing our personification skills. We played a variety of games to generate nouns which we could then put into structured sentences. We have decided to change A Tale of True Love into A Tale of Two School, in which friends from rival schools are not allowed to meet up. The Kookaburras will be continuing to write this next week.
During Maths we have been looking at techniques to have solve problems. Through discussion we have also been showing the worded problems in a bar model before going onto the calculation. Next week we will be continuing to look at the three concepts which help us solve the problems; whole unknown, size of parts unknown and number of parts unknown.
Also this week we have been looking further into the Battle of Bosworth. Everyone was keen to see whether the House of York or the House of Lancaster were victorious. Following this we had a go at carefully sketching some Tudor weapons.
Written By: Chloe.T and Saffron
Week 5
Reader of the Week: Oakley.F
Get a hold of your hats because it's been a windy and wild week!
In shared Reading we have been taking a closer look at the character Tybalt. We created a profile on Tybalt and then wrote a paragraph describing how Shakespeare portrayed him throughout the script.
In English we have been writing our own warning stories. It has been brilliant to see how hard everyone has worked at creating a story fit for the King. I was particularly impressed with the level of resilience that has been shown when I kept asking them to edit, improve and manipulate their stories.
In maths we have been looking at multiplying two digit by two digit numbers. We have had to really challenge ourselves this week as it has been difficult. When we found it hard we had to use our growth mind set phrase "I can't do it yet". We will continue it after half term so do not be afraid to practice!
Spring Term 2

Week 1
Reader of the Week: Kaspian
First week back!
It has been a busy first week back in Kookaburra class with lots of learning and challenging going on inside the classroom! In English we started to week by witnessing a citizen be punished for committing a Tudor crime! However, we managed to stop rotten vegetables being thrown at him by deciding to discuss his crimes first. Everyone has discovered the joy of discussion texts and how important it is to give a balanced argument.
During Maths we continued to practice long multiplication. Although it is difficult everyone has challenged themselves to keep going, and through resilience we have managed to start to feel confident with the method. Next week we are onto division!
In Topic we looked at the Tudor family tree, even recreating it in the classroom. We were amazed at how complex the tree was and could not believe how many wives Henry VIII had!
Roll on week 2!
Week 5
The sun has been shining!

The weather seems to have warmed up and it has got kookaburras firing on all cylinders! In English they have been writing their own discussion text based on a school issue they think needs attention. All of the children have been fantastically enthusiastic and have tried hard to apply their writing skills!

In maths we have finished over division and are now moving onto fractions. Through the use of resources they have started to explore equivalent fractions and the links between them. We will continue on with fractions next week and I am confident everyone will continue to try their best!

During our topic lessons we continued to learn more about the Henry VIII, learning about what historians and people of his era thought about him. As a class we have started to write a discussion text titled "Henry VIII: Man or Monster?"
Week 6
Reader of the Week: Jessica
We have had another wonderful week in kookaburra's class.
In shared reading we have been looking at a mystical tale Krakus and the Dragon. We looked at where the tale came from and dived into its speech, talking about the effects of speech and how we could act it out.
In English we have been looking at Bedd Gelert (a famous Welsh story) and have been thinking about we could edit in more speech for effect. We spent time in role as Llewelyn and practiced what he might say to his faithful hound, Gelert. It was brilliant to watch and even more fantastic to see everyone then put it into written speech.
In Maths we have had a go at a few tests this week, everyone tried their best and did not give up. Great resilience! Between the test we have been exploring equivalent fraction and coming up with a general rule on how to find them.
Written by: Chloe and Kacy
Summer Term 1
Week 2
Reader of the Week: Karina
It's been a fraction packed week in Kookaburra class!
In maths we have been busy converting fractions, percentages and decimals into their equivalence. Although this sounded quite scary and hard, we soon realised that using our maths brains we could do it! For example we found out that 63% is equivalent to 0.63 and 63/100.
In English we have started to explore newspaper articles and creating a range of different headlines. We have been extremely creative using alliteration, humour and rhyme. I have been amazed at the range of headlines created and how Kookaburra classed have shown their brilliant sense of humour.
During our Shared Reading lessons we created presentations on some extreme explorers. Everyone has tried really hard to come up with their own scripts and it has been wonderful to see how much teamwork has gone into them! Next week they will have the chance to present their explorer to the class.
Week 3
News flash! Kookaburras Work Extremely Hard!
In shared Reading we have been looking at Aron Ralston and his heroic tale of how he survived 127 hours in a canyon. We learnt why he cut his arm off to free him from a boulder, which would have caused unimaginable pain. We had a class assembly where we showed our presentations which we created about other famous explorers.
In English we were hired by the Northern Parade Times to convert direct speech into reported speech. As well as that we have been writing our own newspaper article about lost arctic explorers, who became trapped after their helicopter crashed.
In Maths we have been looking at 3D shapes and what features are within the shape. We even made our own poster on what the features mean in the shape. After completing this we were set the challenge of trying to match up the name of the shape with the 3D drawing. Next week we will be moving onto angles.
Written by: Oliver, Kacy, Jessica and Chloe.T
Summer Term 2
Week 1
It has been an action-packed first week back in Kookaburra Class!
In Maths, we have been exploring measure. Throughout the week, the class have had a couple of great practical lessons where we measured the chess board, classroom and even the playground! following from that, we explored capacity through using a range of bottles and containers. We can even convert millilitres into litres!
During English, we have started to look a creating a precis of the story The Pilot Who Crashed Inside a Volcano. We realised that we used precis in our everyday life and that it was a really useful skill to have. Next week we are continuing the precis and I am sure everyone will be showing off their writer's tools!
On Monday we were lucky enough to be visited by GB volleyball player Harry! We spoke to us about the importance of resilience, determination and commitment. We all came out of the experience inspired and even got a chance to take part in a fitness session, which was led by him!
Week 2
Busy Busy Busy!
The final summer term is well underway and Kookaburra Class have been extremely busy. In English, we have been creating a precis of the fascinating story "The Pilot Who Crashed Inside a Volcano". I have been extremely impressed with all their abilities to retell a story and include a range of writing features.
During Maths, we have been revising some of the key learning from the year. This has included adding, subtracting and multiplying fractions. As well as that, we have also been challenging some addition and subtraction word problems.
In Shared Reading, we have been concentrating on reading with expression. It was great to see how well everyone read and the effort they put into their voices. It made the stories sound incredible!
Roll on next week, we are all looking forward to sports day!