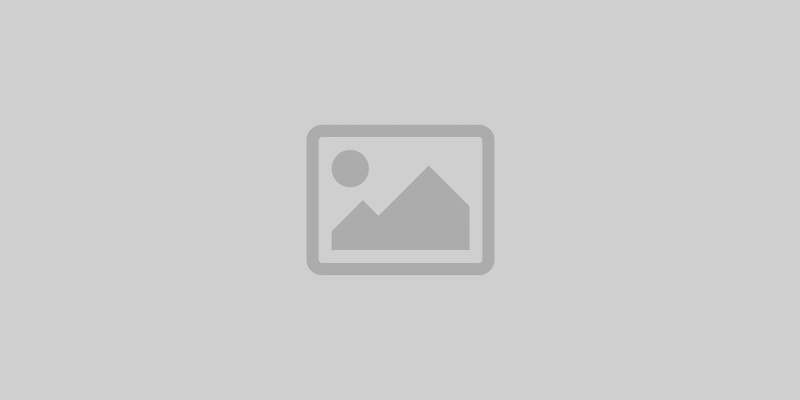 Class Teacher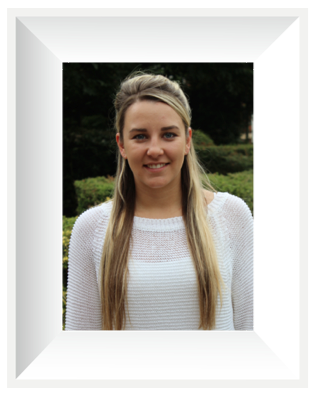 Miss Shurey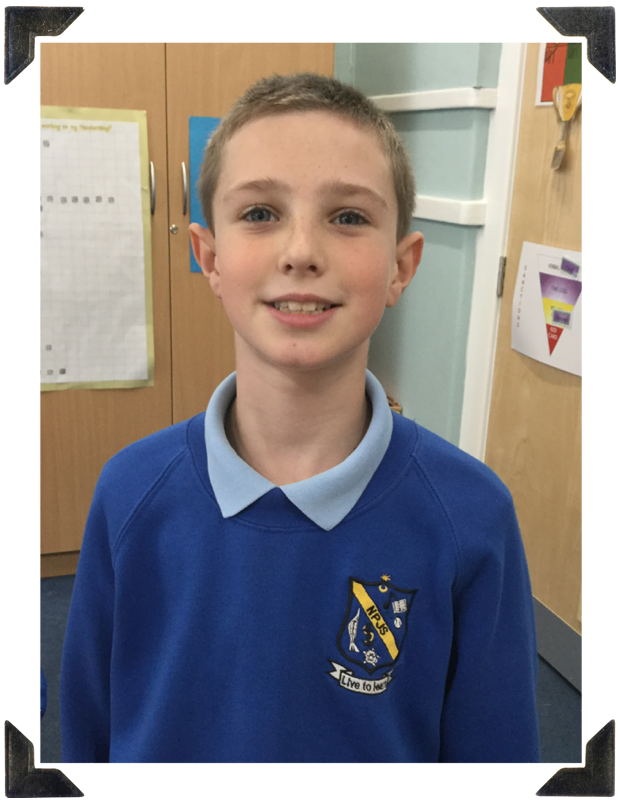 Congratulations to our Class Captain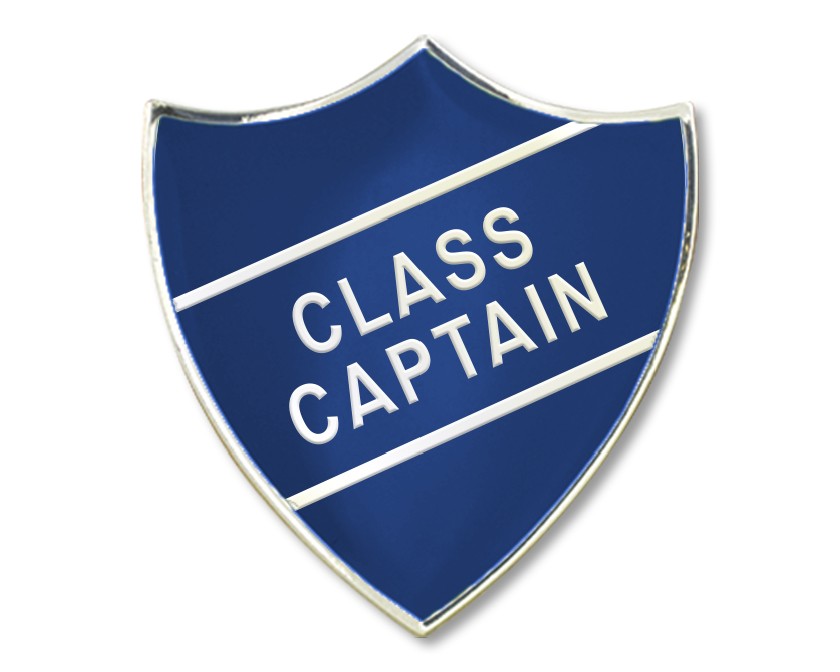 Mia C
Autumn Term 1

Week 1
This week in Orcas, we have been focusing on developing a growth mindset and have been working hard to improve our teamwork. We have completed lots of exciting challenges in maths which has allowed us to demonstrate the importance of listening to each other and sharing ideas. We took it in turns to share our interpretations with our teams and the outcomes were really exciting. This great level of teamwork reflected in our other lessons too!
We also started our Spanish lessons and our exciting topic of Ancient Greece! This led to lots of burning questions which we are all excited to answer in the coming weeks!
Keep up the great enthusiasm Orcas!
Week 2
| | |
| --- | --- |
| | This week in Orcas we have dived deeper into the lives of the Ancient Greeks! We visited a mediocre museum and discussed what we would want to show in our amazing museum at the end of our topic. We also learnt about the differences between the Spartans and the Athenians and related these to differences between us! We had some fabulous ideas and we put up a great debate on some of our thoughts! |
Week 3
Reader of the week: Isabel M
Big Quiz winners: The Hydra
This week we have been learning how to arrange 4 digit numbers in order. This was a challenge for us at it was the first time we have dealt with numbers over 1000. We also learnt our 'Balaclava Boys' story map with lots of fun and memorable actions. We took it in turns to perform them to our friends and earned lots of teamwork trio points.
We have been really excited talking about going to Stubbingtom Study Centre next week! Those of us who are staying at school have also been informed of the fabulously fun activities that will be being held at school for them to participate in. We are looking forward to sharing the memories all of the fun activities with each other as a class!
Week 4
Orca Class captain – James R
Group 1 Monday-Wednesday had a fabulous time at Stubbington this week. We participated in lots of different activities that required the key words of Resilience and Teamwork. These activities allowed us to make friends with children from another school and build stronger relationships with our friends from Northern Parade! On our first night, we stayed up late to go in the hide and spot badgers and foxes! We also set up animal hotels and had two guests (field mice) in our hotels which we later studied and named (Daisy and Mickey).

Amongst all of the fantastic activities, we also had free time to demonstrate our independence. To find out more about our trip, please read our diaries that we wrote during our stay!
Week 5
Reader of the week: Mia
Class Captain: Cydnie-Rose
This week we continued our 'Balaclava Boys' text and learnt the structure of a wishing story. We shared lots of our own ideas to use for our class changes in preparation to write independently. Some of our ideas were really funny and interesting!

We have also been learning lots about 'rounding'. Using Numicon, Base 10 boards and number lines, we have learnt how to round 3 digit numbers to the nearest multiple of 10 and 100.
On Thursday, we went on a school trip to the Ure Museum in Reading. Here, we got to handle and study lots of different Ancient Greek pots, learn how the pots were made and what they were used for. We also learnt and experienced the role of an Archaeologist. Feel free to ask us about this to see what we can remember!
Huge well done to the children who beat their spelling and 'beat that' times table scores from last week!
Keep up the reading!
Week 6
This week in Orcas we have written our own class changes to our wishing story in English. We worked really hard on including the features of our toolkit to make our writing really interesting and exciting! On Thursday, we were lucky enough to take our written stories outside around a campfire. We listened to each other's stories and toasted marshmallows. This was really exciting and gave us opportunities to show off our fabulous work and read aloud with expression. We are looking forward to writing our own wishing stories next week!
We have also been preparing for our topic museum. As a class, we thought of exciting things we could display in our museum and have been conducting research to make sure our information is spot on! We intend to make all of our ideas 'hands on' and interesting as that's what we would expect from real museums! There has been lots of planning involved and we are super excited to show our friends and family what we have been learning!
Week 7
This week in Orcas, we have been very busy bringing the first part of our Autumn term to a close!
In English, we published our wishing stories using our best handwriting and lots of tools from our wishing story toolkit!
We finished off our exciting topic on Ancient Greece by holding a living museum in the school halls for our family and friends to visit. We showed them lots of things we had learned through holding different stands. These included a couple of drama pieces based on the Athenians vs the Spartans, an Ancient Greek catwalk, Making Ancient Greek jewellery and pots and lots more! We also got the opportunity to make our own pitta bread and bake them in the clay oven with Dr Collins. This was very exciting and tasted yummy!
On our final afternoon before half term, we invited our family and friends in to do some arts and crafts to decorate our boards between the infant and junior school. This was lots of fun as we used different materials to each create a lightbulb that represented us. We are very much looking forward to seeing them all displayed in our 'Light up the sky' evening after half term!
Autumn Term 2
Week 1

Reader of the week: James
Star worker of the week: Patrick

This week in Orcas we have had another week of inspirational maths. We have learnt lots of key messages about applying our growth mindset and teamwork skills in our maths tasks and why these are important. We enjoyed playing lots of different challenging maths games which allowed us to demonstrate our growth mindset and identify patterns to succeed.

In English, we started learning about our new focus of 'Lost and Found' stories. We discussed what this meant and shared some of our experiences and examples relating to lost and found. A penguin in a basket was delivered to our classroom with a letter explaining he was lost. As a class, we decided how we was going to get the penguin home and took a bumpy boat journey to the South pole to help inspire us for our cold write.

On Thursday, we had our Indian hook day, where we went to the airport and flew to New Delhi in India. Going through check in and security with our luggage was lots of fun and we watched an Indian film for our in flight entertainment. This was followed up by learning lots about the lifestyle in India, contrasting the lavish, rich lifestyles with the poor slums.

We are excited for our class assembly next week!

Week 2

Reader of the week: Cydnie
Class captain: Max.S

This week in Orcas, we have learnt how to 'bridge' numbers to make addition and subtraction in our heads really quick and easy! We learnt bridging through using lots of resources and we can draw on a number line what is happening in our brains.

We also did a lot of drama this week in English based around 'Lost and Found' with a link to our India topic. We dressed up in Indian clothes and retold the story we had been reading focusing on 'show no tell emotion'. We are getting really good at showing expression in both our body language/face as well as our voices!

Following this, we did our class assembly on what we had learnt about the Indian slums. The other children found it really interesting and could tell us some facts about what they learnt afterwards.

Week 3

Class Captain – Patrick

This week in Orcas, we continued to read Grandpa Chatterji and demonstrated our skills at independent and group reading. This linked well with our English sentence level, writing a conversation between two Indian boys in the slum, focusing on how to use inverted commas appropriately. We also wrote a powerful letter to the Indian government arguing the importance of equality in India. We were very successful in using exaggeration, emotive language and rhetorical questions to write an interesting persuasive letter.

On Wednesday, we had University of Portsmouth Bhangra Society visit to teach us a Bhangra workshop. We watched a performance and learnt a short routine which we performed to our peers. This was great fun and we all earned a certificate!
Week 4
Star of the week: Patrick
Reader of the week: Billy
Times table champion: Max.Q
Class Captain: Sophie-Jean
This week in Orcas, we have re-capped what we know about column addition and subtraction. We played different games and answered word questions to secure our knowledge. In English, we read and acted out different 'lost and found' stories in our groups and practiced how to summarise a text. We then gathered some ideas for our own stories and began to box up our changes (ask us what our story is about!). In our topic lessons, we have learnt about Hinduism in India and what is found in a Mandir. We also learnt about the story of Rama and Sita, with the festival of Divali, which we also acted out with our friends.
Week 5
Well done to our Class Captain – Alessia
This week in Orcas, we have explored the value of decimals. We have learnt how to order decimals, understanding smallest and biggest, as well as the value of each digit. We made a giant number line which represented tenths, hundreths and wholes, and we could locate different decimals on the number line with confidence.
In English, we continued our 'lost and found' stories and edited and improved our work to ensure we had ticked off our toolkit. We also began to think about our next unit of writing a non-chronological report. This was going to be based on our topic of India. We had a very exciting topic day on Friday where the children all experienced workshops on bhangra dancing, Indian art, yoga, and Indian sweet making. This was very exciting and we learnt a lot more about India, which we can use in our reports next week.
Week 6
Well done to our Class Captain – ZAC
Spring Term 1
Week 1
Good work award: Billy.C
Reader of the week: Alessia.B
Class Captain: Lily
This week in Orcas we have planned and written our own non-chronological reports based on our own creatures that we designed. These creatures had body parts of 4 different animals. We could describe the appearance and habitat of our creatures, as well as explaining why they are endangered and what we can do to help them survive.
| | |
| --- | --- |
| | We also went to Narnia in our Lion, the Witch and the Wardrobe text for shared reading. We made a conscience alley to help Lucy decide whether or not she should go to tea with Mr Tumness. It was really interesting to share our different opinions and try and use persuasive language to try and convince Lucy. |
Our assembly with Mrs Lewis on Thursday got interrupted by Roman Emperor Nero and Boudicca, with Boudicca asking for our support to fight against the Romans. This was an interesting start to our topic of 'Raiders and Invaders' and we are very excited to learn more!
Week 3
Reader of the week: Keairra T
Class Captain: Harry P
Our writing in English this week has included lots of figurative writing- similes, metaphors and personification.
Lots of children have used powerful verbs and adjectives.
In Shared Reading we have continued to look at Shakespeare's Romeo and Juliet. We have discussed the language used and why he chose such phrases.
In Maths we have been looking at the bar model - first with simple calculations to check we understood thebar model then using it to answer more difficult word problems or to write our own word problems.
In Topic we have sketched Tudor weapons and researched The Battle of Bosworth.
Spring Term 2

Week 1
Star work of the week: Frankie.R
Times table champion: Patrick.D
This week in Orcas we have read and learnt our key text for our persuasive writing unit. We also wrote a short burst write pretending to be a Saxon writing in their diary whilst they wait to be invaded by the Vikings. We used emotional language and rhetorical questions to make our diaries interesting and exciting.
In maths, we started our new unit on fractions. We learnt how to represent a part and a whole of an object or amount and also what a unit fraction is.
In topic, we finished off our section on the Romans by performing a 'Boudicca' poem in pairs. We used expression, volume and actions to ensure our performances were exciting and informative for the audience.
Week 4
This week in Orcas, we have been studying different types of poems, including narrative, haiku and nonsense. This was great fun, writing and clapping our own haiku poems and performing part of a nonsense poem.
We have also planned and wrote our own letter to the Viking leader, persuading him not to invade our Anglo Saxon village. We now know a lot about the Saxons and Viking invasion, which helped us to create and write powerful letters, using tools and key vocabulary.
In maths, we have explored non-unit fractions and compared non-unit fractions. We have also learnt and practiced how to calculate non-unit fractions of amounts.
In topic, we have created Horrible History broadcasts based on the Vikings invading the Anglo Saxon villages. This was lots of fun and allowed us to use what we have learnt about expression, volume, pace and action within a performance. We also learnt and compared Anglo Saxon toys and modern day toys, which made us realise how fortunate we are.
Week 5
This week in Orcas we have written sections of a warning tale. We re-capped how to write speech correctly, and wrote an exciting conversation between two characters based on a picture. We also wrote the battle scene from our warning story, using the tools from our toolkit to make it interesting and exciting.
In maths, we have re-capped how to round to the nearest multiple of 10, 100, 1000 and whole number.
In topic, we have written a non-chronological report on how the vikings lived. We used information we had gathered from videos and books, using the tools and structure of a report. We also had an open afternoon with the parents, where we built our saxon houses ready to burn in our viking invasion. Following this, we did some weaving, like the vikings, to create a pattern with wool and experience how they weaved their clothes and other resources.
We are looking forward to invading the saxons next week!
Summer Term 1
Week 1
Reader of the week: Thomas
Star work of the week: Joshua
Times table champions: Mia.c & Patrick
This week in Orcas we have finished our warming story unit, writing our independent story from our plans.
We have also begun reading The Famous Five, Five on a Treasure Island. We have followed the characters through their journey so far, meeting their unknown cousin and staying with their Aunt in a cottage by the sea.
In maths, we have learnt about lines of symmetry, properties of triangles and properties of quadrilaterals. We have done lots of exploring using mirrors and baseboards.
Summer Term 2
Week 1
Star work of the week: Billy
Times table champions: Matthew and Leighton
This week in Orcas we have held lots of discussions and debates in English surrounding a range of topics. This has developed our persuasive skills and helped us to write a persuasive letter about our quad. In shared reading, we have read a few different non chronological reports based on habitats and habitat protection. This has linked really well with our 'Ground Force' topic. In maths, we have re-capped what we know about place value and division. We have then applied our knowledge to lots of different questions and problems.
Week 2
Class captain: Mia.C
Times table champion: Thomas and Mia.C
This week in Orcas, we have learnt about 'The Secret Garden' and used lots of different resources including sound clips, pictures and videos to generate an exciting setting description of the garden. We loved playing the still image game again to create lots of interesting expanded noun phrases to make our work the best it could be. In reading, we have continued to study non-chronological reports. We are learning lots about habitats and habitat protection. We have been using lots of persuasive skills to create posters, news reports and debates surrounding this topic. In maths, we have revised for and completed our final set of test papers. Lots of Orcas beat their scores in both arithmetic AND reasoning. This shows all the hard work we have put in over the last term! We are enjoying our swimming lessons and are looking forward to sports day!