Term Dates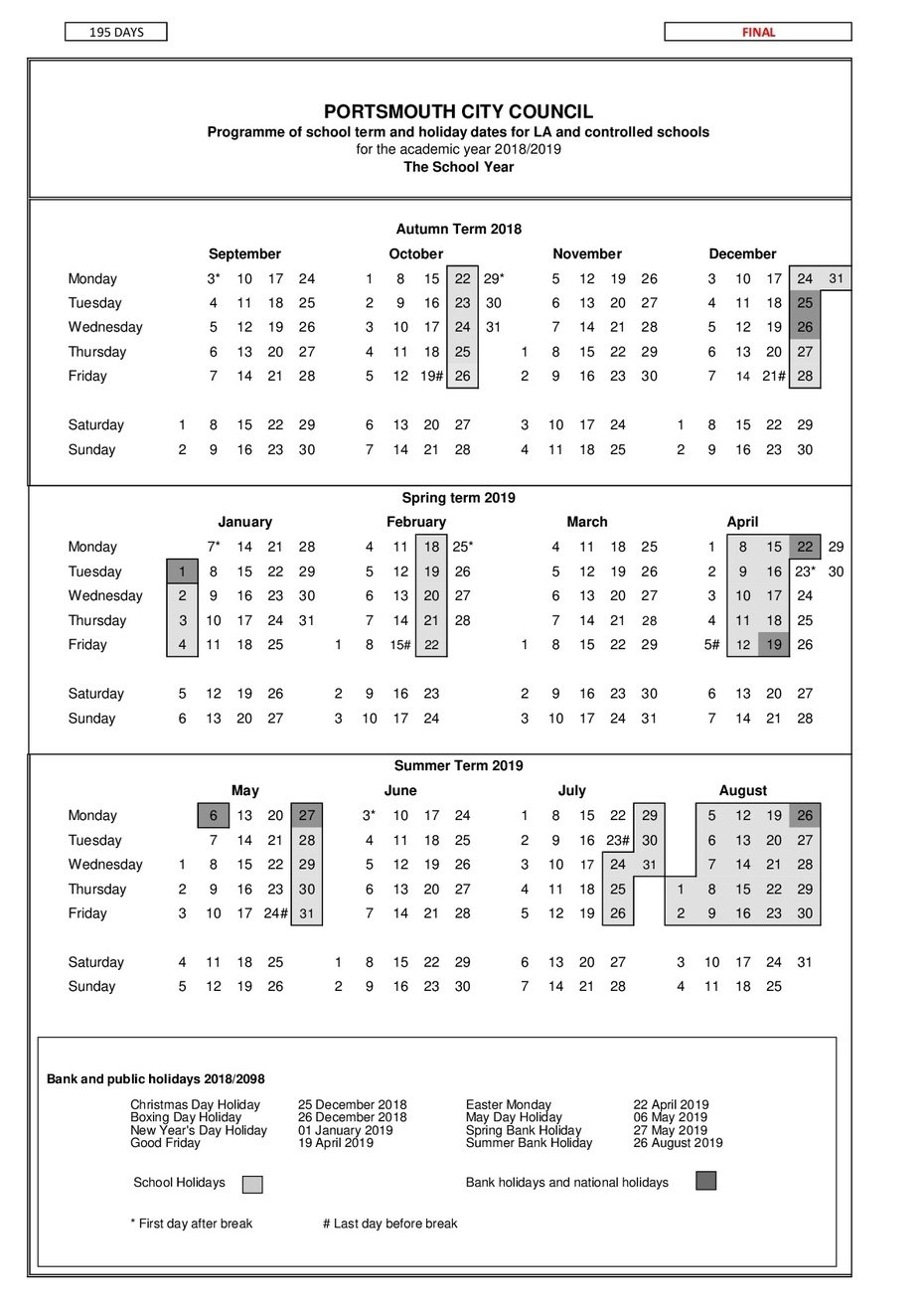 Attendance Notice
SENT ON BEHALF OF SCHOOL ATTENDANCE TEAM :
Penalty Notices for a leave of absence
Following much publicised court case on the Isle of Wight in which a parent who did not pay his penalty notice was prosecuted for his child's irregular attendance. It was reported that he had no case to answer because his children attended regularly other than for the period of unauthorised leave.
Portsmouth City Council has not changed its view that under current legislation and case law parents who do not ensure their child attends school on a regular basis commit an offence. We will continue to process penalty notices for a leave of absence which is unauthorised and take legal action if a parent fails to discharge their criminal liability by paying the penalty notice. We share the view of the DfE that the Isle of Wight decision did not set a legal precedent, because magistrates' decisions are not binding on other courts.
We bring this to your attention as we are mindful that parents may understandably raise the matter.
Contact: Donald McIntyre, Tel: 023 984 1449
Email: donaldmcintyre@portsmouthcc.gov.uk