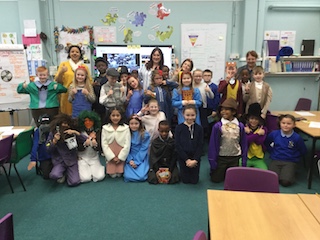 Class Teacher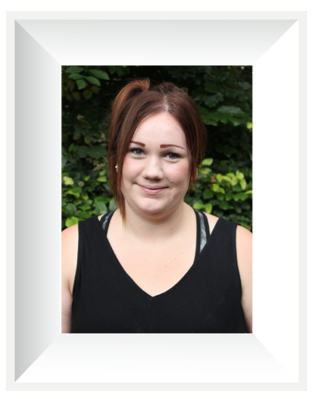 Miss Heath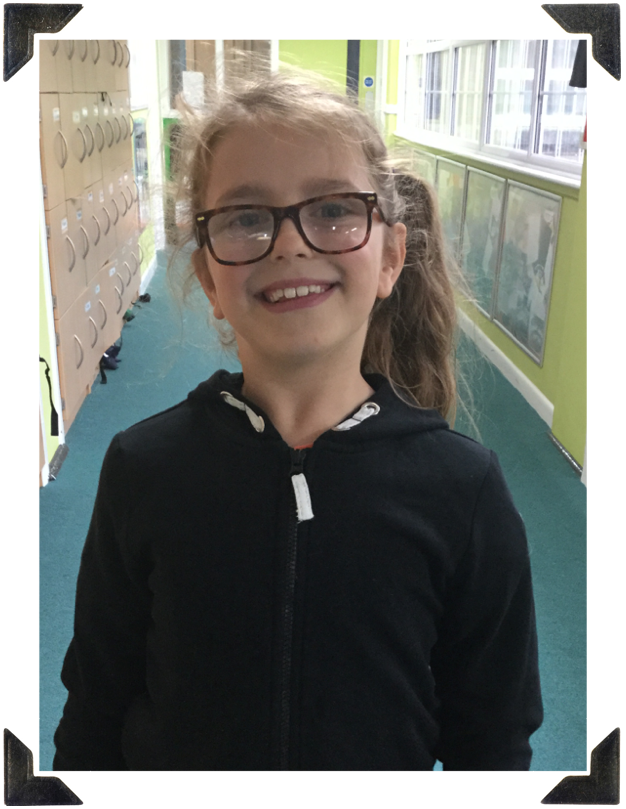 Congratulations to our Class Captain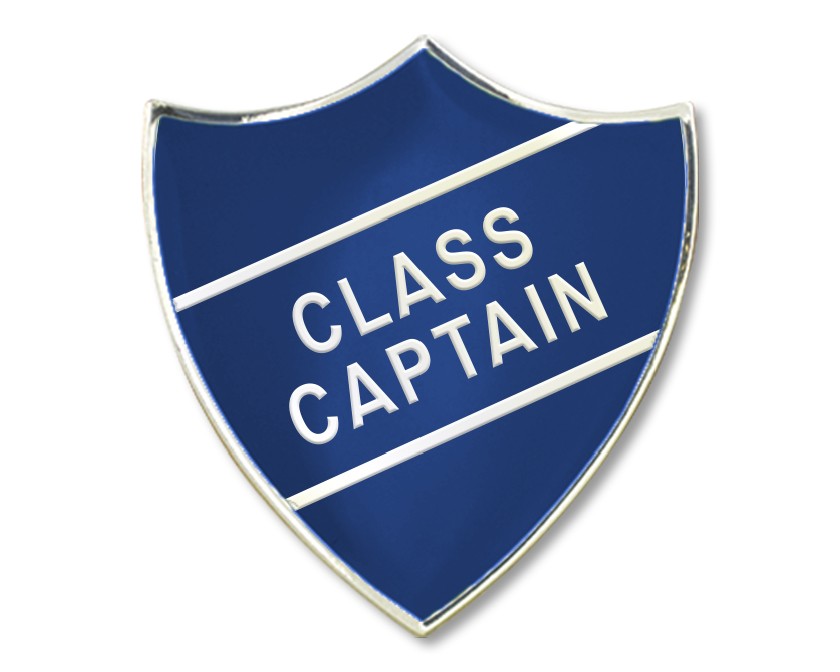 Katie H
Autumn Term 1
Week 1
Class Captain: Anusha
Reader of the week: James K
Turtles have had a brilliant first week back! I was so pleased that so many children used their summer scrap books and created a fantastic journal of their summer- it was lovely to see what everyone had been up to! This week we have really focused on our mindsets and the way we perceive ourselves and our learning, particularly focusing on having a 'Growth Mindset' in Maths (which the children can now all explain phenomenally!). I have been so proud of the way the children have tackled tricky challenges and worked as a team; they have shown great commitment, resilience and independence. In English our new unit focuses on Wishing Tales- the children wrote some lovely stories and we all sat around the 'campfire' and listened to them! We also had our very first Spanish lesson! Well done for a fantastic first week back Turtles- I am excited to see whats in store for us in Year 4!
Week 2
Turtles have had another fantastic week this week! We really enjoyed learning about the Spartan's and the Athenian's during our topic lessons and finding out about the very different lifestyles that they lead. After learning all about them and having a big class debate we each decided whether we would prefer to live in Sparta or Athens- if you ask the children I'm sure they will be able to tell you all about what life was like for children during this period in both cities!
We also had our first Ukulele lesson! We really enjoyed it and are very happy that we get to have these lessons all year!
A massive well done to all of those Turtles that read every night this week and brought their reading records into class- keep it up!
Well done Turtles!
Week 3
We have had another good week in Turtles class this week! In English we have been learning our new text 'The Balaclava Boys' and have come up with lots of cool actions to help us to learn it off by heart. We have pretended to be 'George', the main character from the tale, and written our own diary entries- they were fantastic!
In Maths, we have been exploring numbers in the thousands and have represented them in numerous different ways (with resources, pictures and calculations). In topic we pretended to be Spartans and Athenians and wrote more diary entries!
A lot of us are very excited to go to Stubbington Study Centre next week, and the rest of us are excited for a week of fun team building challenges and activities in school. I have sent home lots of 'Marvellous Me's ' this week so please do check your account as I will be regularly sending home messages and photos of children and their wonderful work!
Again, well done to those of you that read every day and those of you that completed their 'Top Trumps' homework. Proud of you!
Week 6
Reader of the Week: Adyn S
Class Captain: Lucas L
Turtles have had a busy week this week! We have been writing our own wishing tales about a Spartan Warrior who wishes for a dragon to slay the Athenians, but ends up regretting his wish when the dragon burns down his entire village! I am so impressed with the effort the class have put in, and as a result each and every member of Turtles has produced a fantastic story that is beautifully presented!

Yesterday (Thursday) we went into the 'woodland area' with Dr Collins, sat around a real campfire and toasted marshmallows. Some children read their stories to the rest of the class- it was lovely!

In topic we have been preparing our 'Greek Museum' and can't wait for all of the parents and carers to come and see it next Thursday!
We have also been practicing our big numbers for 'Beauty and the Beast' and our singing and dance routines are really starting to come together! Well done to those children that read every night this week and have earned a stamp on their reading card- keep it up!
Autumn Term 2
Week 1

Well done to our Class Captain – George!

Turtles have had a wonderful week this week. Our new topic is India, and on Thursday we actually flew there! We all came dressed for the occasion, brought our suitcases to school and waited for the next available flight with Northern Parade Airlines. When the airplane was ready for us, we took our passports and boarding passes and went through the scanners to take our seats. During the flight our on-flight entertainment was a film called 'Like Stars on Earth' which helped us to understand what Indian schools were like. In the afternoon, we made beautiful Indian decorations for our classroom.

This week we also decorated our book corner and classroom; it all looks very Indian! In Maths, we had another week of 'Inspirational Maths'- during the week we really focused on 'Growth Mindset' again and all realised that we are very good Mathematicians.
Week 2
Well done to our Class Captain – RISHI
This week we have continued learning about India. We learnt all about the inequality in the country between the rich and poor. We were shocked to discover that even though India is the 4th richest country in the world, 42 million people lived in slums. I was blown away by the passion and empathy that the class demonstrated when talking about the poorest people. We all dressed up as Indian people in beautiful sari's and some of us dressed up as slum dwellers. In art, we all drew Indian Elephants to go on our display- they were very good! This week, we were very lucky as we had a Spanish student in our class. She helped us with our work, but also taught us some basic Spanish. It was fantastic being able to learn from an actual Spanish person,who helped us ensure we were pronouncing all of our words perfectly! In English, we are focusing on Lost and Found stories, and have just learnt one about an Indian lady who loses her son at a busy market! We continued with our Ukulele lessons, and are starting to get very good!
Week 3
This week has been my favourite week with Turtles class! On Monday we had a brand new member of the class called Ralphy!

He is an Indian teddy who has come to see us especially- we absolutely love taking care of him in class and all take it in turns to sit with him. We were very lucky this week because we had a group of dancers that came from the University of Portsmouth Bhangra Society, who taught us how to dance.

First, they told us all about where Bhangra dancing had originated, and then they showed us a special routine. After that, we were put into groups and all learnt some moves to show the rest of the class. I was extremely proud of how enthusiastic and engaged the class were- their dance moves were second to none! A big well done to Ozwald, who won the dance competition!
On Monday, we celebrated Remembrance Day, the class all showed great respect and maturity. During Reading lessons, we have learnt about 'Grandpa Chatterji', an Indian man who has come here to visit his grandchildren. This week has been anti-bullying week so we have talked a lot about kindness and how we can make sure ourselves and others are happy. My class continue to amaze me with their Maths work- this week we have been using 'Bridging' and 'Adjusting' to help us with mental calculations and as always, everyone in Turtles has worked phenomenally well.
Week 4
Our class captain this week was Katie and our Reader of the Week was Jayden, so a big well done to them too.
This week has flown by in Turtles class, we have been super busy but have all worked extremely hard.
On Monday, we discovered that we had a brand new member of the class, a stripy puppet called Daphne, who has flown from space especially to help us with our spellings. Although our spellings were very tricky this week, we rose to the challenge and have all done exceptionally well at learning them. In English we have been planning our own Lost and Found stories, in Topic we have continued to learn about life in India and in Maths we have been working on our column addition and subtraction. On Thursday we were very lucky as we had another visit from Dr Collins, who took us on a treasure hunt to find out about the animals found in an Indian Jungle… she even let us listen to all of our favourite songs from the Jungle Book. We have now mastered our 3 times tables and 8 times tables (thanks to our popular times table jingles) and next week will work on mastering our 4's! A big well done to everyone that read every day at home, and those that have started their homework projects! I am looking forward to seeing the rest of them.
Week 5
Well done to our Class Captain – Mateenah.
Spring Term 1
Week 1
After a lovely, long Christmas break, Turtles have come back full of energy and have had a good start to 2018!
It has been great to hear about all of the exciting things that the children got up to during the holidays. This week we have taken a trip through the wardrobe into Narnia, and learnt about children being evacuated to the country side during the war.
After learning all about endangered animals last half term, for our 'Hot Write' in English we made up our own endangered creatures this week and wrote amazing reports about them. We also had fun painting them using water colours in Art! Next week we will put it all together to create an exciting leaflet to take home.
One of our assemblies this week was rudely interrupted by Emperor Nero and Boudicca, who both tried to convince us to prepare ourselves for battle against the other. The year group decided to team with Boudicca, and will spend the next few weeks preparing for the battle against the invasive Romans!
A BIG well done to those children that are still reading every night and coming in with signed reading records. Those children have earned another sticker on their collection card and are one step closer to choosing their next prize.
Well done for coming back in such positive spirits and for working so hard all week Turtles.
An extra special well done to our 'Class Captain' this week, Mark , and our 'Reader of the Week', Henry.
Spring Term 2

Week 6
Turtles have had a busy week this week! We have continued to learn all about life during the Anglo Saxon and Viking period and are now complete experts. In Topic we wrote non-chronological reports about the Vicious Vikings, In DT we made shields to protect ourselves against enemies, in Art we sketched longboats (which were amazing!) and in Shared Reading we learnt all about the 'Norse Universe' and the gods that the Vikings believed in. We have found this topic extremely interesting; it has been lovely to see how engaged the children have been and how much they have learnt about life in Britain during this period. On Wednesday afternoon we made our own Anglo Saxon huts, ready for our big topic day next Thursday. A big thank you to all the parents who came along and helped the children with their masterpieces, and an even bigger thank you to those that helped to clean up the mess! Although the classroom still smells like a farm, and we are still finding straw and twigs around the room, the children loved having you in. The highlight of the week for us has definitely been learning the 'Longboat song'! We have been practicing it every day and love singing it! I'm sure lots of parents have heard it at home this week; it is very catchy!
A big well done to Lucas Lovell and Mark Nlate, who have made it to the final of 'The Northern Parade Great British Bake Off'! We wish you the best of luck for next week! Also, a special well done to Maddi Pickett, Lucas Lovell, Casey Kitson and Katie Harris, who made their own Anglo Saxon houses at home.
Summer Term 1
Week 1
I am so pleased with the way Turtles have come back after a long Easter Break. Their behavior has been exceptional, they have been full of positivity and they have worked extremely hard. It has been a lovely week and the sunshine has made it even better. I have been amazed at how much the children have taken in during Maths. We have been learning all about geometry and shape; I'm sure the children will be thrilled to tell you all about the different types of triangles and quadrilaterals and their different properties/angles. We have now completed our 'Warning Story' unit in English and I'm looking forward to reading all of their stories over the weekend. I know they have all worked very hard and are very proud of them. We have been given the challenge by Mrs Wilson to rejuvenate the quad area (in the middle of the school building) so this week we started to weed the grassy areas with Dr Collins. Next week, we will start to design the new layout! We have been reading the 'Famous Five' and will continue with this next week.
Well done to Maya for being a fantastic Class Captain this week, Purple table for winning the Team Challenge and Henley and Adyn for receiving special Certificates of Excellence.
Week 3 & 4
Turtles have had a lovely couple of weeks, with a lovely long weekend in between. This week has flown by! Last week, we had our class assembly. We decided to use it as an opportunity to encourage all of Year 3 and 4 to work together to 'Save our Environment'. In Science, we have learnt all about the negative effect that human activity can have on the environment, including the problems that littering, deforestation, over-fishing and pollution can cause. We enjoyed creating role plays, posters and a PowerPoint that highlighted all of these issues. On Saturday, I took the Girls Football Team (which included Maya, Teyla and Ava from Turtles Class) to watch the Women's FA Cup Final at Wembley; we had a brilliant time and took loads of photos to share with the class.
This week, we have been enjoying the sunshine! Every member of Turtles Class has worked exceptionally hard. In Math's we have been learning to tell the time, in English we have been planning our own 'Adventure Tales' and in Shared Reading we have continued to read 'The Famous Five'.
We are very proud of Madi and Ozwald, who represented our school in a local athletics competition. They both did exceptionally well!