School Uniform
School Uniform
The School has a preferred colours policy for clothing where pupils are expected to wear blue jumper/cardigan, white polo shirt/shirt/blouse, grey/black trousers. Clothing detailing the school logo is available from the school office should you wish to wear it.
In common with other schools the wearing of jewellery is actively discouraged. If earrings are worn, they must be of the simple stud kind for safety reasons (and limited to a single pair). NO OTHER form of body piercing with associated rings or studs is allowed.
Hair colouring/fashion styles and nail varnish are not permitted.
Footwear:
Shoes should be of a low heeled, full covering plain kind in black or brown. The daily wearing of certain shoes, i.e. plimsolls, high heeled and fashion shoes (including those of the flip flop style) are unacceptable from both foot hygiene and safety purposes. Shoes need to be suitable for wearing around school and outside in all weather.
Please ensure that once your child's current footwear has worn out, the replacement meets the guidelines above.
Jewellery:
Children will be asked to remove any inappropriate jewellery and the school accept no liability or responsibility for jewellery having no safe, secure facilities for its storage.
Pupils should be able to remove and insert their own earrings as teachers will not be responsible for this and we recommend that pupils refrain from wearing jewellery of any kind on PE days, as we accept no liability or responsibility for it.
Games and Swimming Kit:
The school policy for PE is for all children to be offered at least 2 hours of PE every week. In order to participate fully and safely all pupils will be expected to wear an orange t-shirt detailing the school sports logo on the front, together with plain black shorts. In cold weather pupils can wear black sweatshirt/hoodie/fleece and plain black sweatpants/training trousers. The expectation is that there will be no logos visible on any PE kit other than the school sports logo on the t-shirt.
Should a child forget their kit they will be able to borrow an orange logo t-shirt and plain black shorts from the school. Should a child continue to forget their kit it will lead to parents being invited into school to discuss the situation.
All jewellery must be removed for PE and studs, if not able to be removed due to ears having been pieced in the previous 6 weeks, must be covered by plasters brought from home.
PLEASE MAKE SURE THAT ALL JUMPERS, SHIRTS, PE KIT etc. ARE CLEARLY LABELLED WITH YOUR CHILD'S NAME.
Northern Parade Schools
Infant School Uniform Price's
All items are available to purchase from the school office.
| Item | Price |
| --- | --- |
| Compulsory: New P.E T-Shirt (all sizes) | £3.85 each |
| Blue Round Neck Jumper (all sizes) | £8.25 each |
| Blue V-Neck Jumper (all sizes) | £7.50 each |
| Blue cardigan with logo (all sizes) | £9.75 each |
| Blue fleece, full zip with logo (old stock) | £11.75 each |
| Blue fleece, quarter zip with logo (old stock) | £11.50 each |
| Blue waterproof/fleece jacket with logo | £16.00 each |
| Pale blue/yellow/white polo shirts with logo (all sizes) | £6.75 each |
| Blue book bag with logo | £9.75 each |
| Money printed envelopes | £1.75 per book |
| Infant summer hat | £1.00 each |
| Winter woolly hat | £1.00 each |
| New P.E Kit in A Bag (all sizes) | £7.75 each |
Junior School Uniform Price's
All items are available to purchase from the school office.
| Item | Price |
| --- | --- |
| Sweatshirts | |
| Size 7-8 years (28) | £8.25 each |
| Size 9-10 years (30) | £8.25 each |
| Size 11-12 years | £8.25 each |
| Size XS | £9.50 each |
| Size S | £9.50 each |
| Size M | £9.50 each |
| Cardigans | |
| Size 7-8 years (28) | £9.75 each |
| Size 9-10 years (30) | £9.75 each |
| Size 11-12 years | £9.75 each |
| Size XS | £12.00 each |
| Size S | £12.00 each |
| Size M | £12.00 each |
| | |
| Compulsory: New P.E T-Shirt (all sizes) | £3.85 each |
| Book bag | £6.50 each |
| Baseball Caps | £2.50 each |
| New P.E Kit in a Bag (all sizes) | £7.75 each |
School Meals and Menus
Parents have the choice as to whether they wish their child to have a school hot dinner or a home packed lunch.
The health and wellbeing of our children is extremely important and we work hard to ensure that this is reflected in every aspect of School life.
We are very proud to have achieved the 'Healthy Schools' status, part of which is to promote healthy eating.
Please note we do not allow nuts of any kind / peanut butter sandwiches in school due to some of our children having a strong allergy to nuts.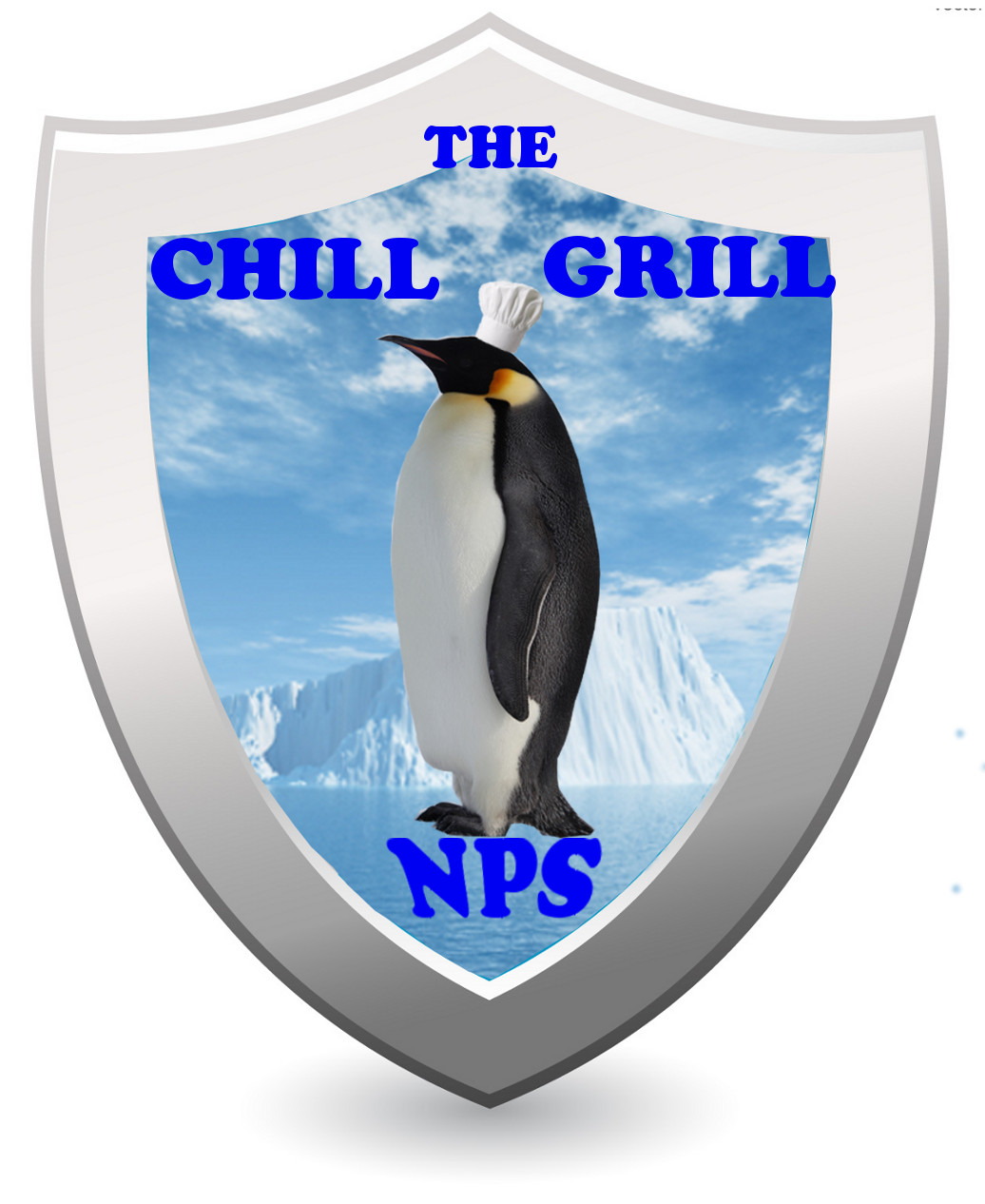 The Chill Grill
The children can visit our very own Chill Grill where they have choices between food including Chicken Casserole, Fish Cakes and yummy roast dinners! All food is prepared fresh, on site each day.
Children pay £2.10 for each school meal at a till on a daily basis as they enter the dining hall. Alternatively you can pay in advance in the school office or using our online payment system (see link below). All meals must be paid for in advance or on the day.
Children make their choice in class during morning registration and are given a colour band before going for lunch. Meals are served on a cafeteria system and are eaten in the school dining hall.
---
Payment
To pay for your child's meal please click here to use our online payment system.
Free School Meals
"Free School Meals" are available to pupils whose parents are in receipt of Income Support, Jobseekers Allowance or Child Tax Credit (Working Tax Credit does NOT apply). The necessary forms and approval can be obtained through the school office. The till operator will ensure those entitled pupils get their meal.
---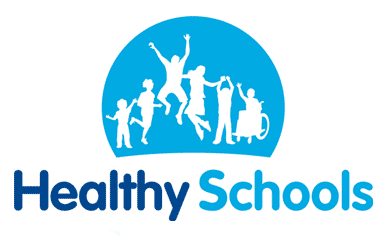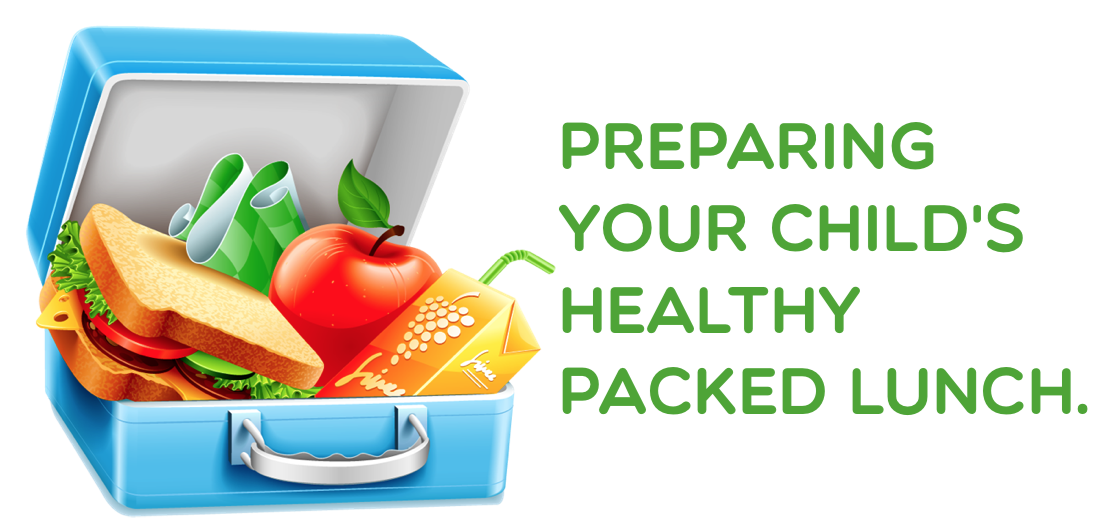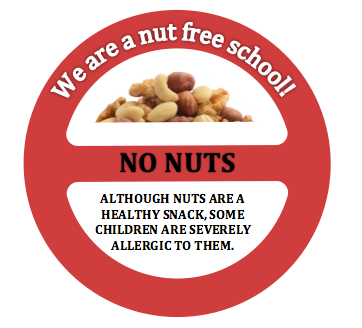 Packed Lunches
We have come up with a handy guide to help you provide the most nutritious lunch options for your child.
For those pupils who do not wish to have a school hot dinner, we will accommodate them eating a packed lunch. We expect a named plastic container to be provided and ask that meals brought to the school are substantial enough to last a child throughout the day and follow our Healthy Schools campaign.
Unfortunately, we cannot dispose of packed lunch rubbish, therefore the pupils will bring their rubbish home, so please make sure containers are cleaned daily.
Leapfrog - Breakfast and After School Club


Unfortunately, in the organisation to enable all pupils to return to school in September 2020 the Local Governing Board of Northern Parade Schools has made the decision that Leapfrog Club, which provides before and after-school care for children of the two schools, will not be re-opening for the first half-term of the Autumn term at least.
All schools are making their own preparations given their local context and particular circumstances in line with government guidance and the difficulties we face at Northern Parade are the sheer size and numbers involved in our school community. We have to ensure the safe return of all pupils to school and the decision was made to avoid children from lots of different class bubble groups mixing and needing lots of class bubbles to self-isolate for at least 14 days if a pupil within Leapfrog has a confirmed case.
I regret that we have been unable to communicate this to parents at any earlier opportunity and we have made contact with the Council to request lists of local childminders with vacancies. I can assure you that we will keep this under review so that we can offer before and after school care again as soon as possible whilst minimising risks of the spread of infection of Coronavirus.
After School Activities
At Northern Parade Schools we recognise the valuable contribution extra-curricular activities make to you child's interests and development and as such we offer a wide range of clubs led by enthusiastic teachers and parents. Some, like school sports teams, are chosen on merit, others are open to all (although some number restrictions may apply).
There will be a small charge for these clubs to cover admin cost. All are fun, so come along!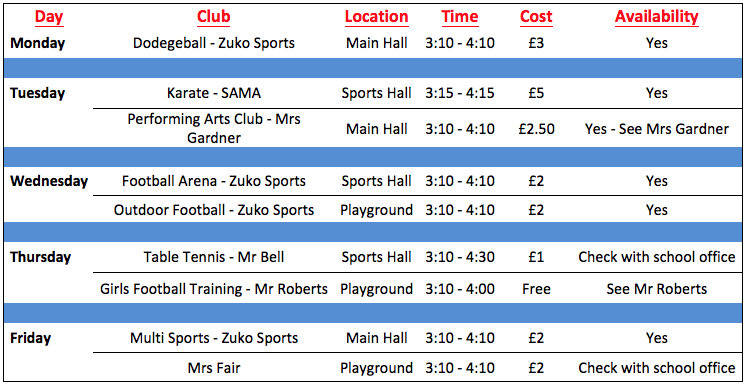 Any parents who may have hidden talents, e.g. a black belt in origami or are a juggling jester and would like to start a club, please get in touch – we would love to hear from you!
We have Sign Language Club to help our children appreciate the need for total communication. There are also clubs for sports enthusiasts. There are also many lunchtime clubs run by our older pupils.
Does your child enjoy music?
Additional music lessons including instrument, band and choir are available and run by 'Rocksteady' every Tuesday. Rocksteady organise grouping, booking and payment for each session, if you wish for your child to attend please click the button below:
Year 5 and 6 pupils also have the opportunity to join our Steel Band 'Pan Parade' and learn to play the steel pans with Mr Mogridge.
How you can help our School
This page will be updated with things you can do to help our school.